Our ICF-approved Professional Coach Training Program is designed to train you in the fundamentals of professional coaching, the industry standards of conduct and ethics. This program will empower you to become a skilled, confident, successful professional coach through world-class training, practice and feedback of your skills.
Our philosophy: The heights that can be reached are largely dependent on the depth, and strength, of the foundation in place.  Beginning at the beginning, and moving forward in incremental steps is the primary concept behind RCI's Professional Coach Training Program.  We believe we need to:
meet every student where they are now, and at any given point in the learning process
provide solid examples, clear expectations, and clean and constructive feedback as students progress
evaluate results to ensure learning
assign practices to root new learning as a key tenant to the student's long term development
Is this training for you? This program is intended for new and intermediate coaching students.  It is also well suited for helping professional crossing over to a more coaching based modality, and for veteran coaches looking to strengthen their coaching foundations.   As this is a foundational course, beginners are welcome.
Requirements to enroll in this training:
This course is delivered in English, so applicants must be able to read, write, and communicate effectively in English.
You must be a member of RCI in order to enroll in or participate in our trainings.  More on RCI membership here.
Program Cost:  This program is provided as a member benefit.  All participants are required to maintain their RCI membership for the duration of their training.
Course Specifics
Course Format:
RCI is a distance learning organization. All of our training is conducted entirely by telephone. You can join us from the convenience of your home, office, or anywhere else in the world.  Students access our Learning Management System through which you access your handouts, manuals, and supplemental materials, and class information.  This System also provides you contact information for peer and instructor support and guidance.
The curriculum includes:
1. Professional Coaching Foundations (PC-PCF) *
The professional standard in the coaching industry is highlighted in this informative, and in-depth exploration of the ICF Core Competencies, including an in-depth look at the ICF Code of Ethics. Not only are these areas of focus the foundation for the most valuable professional coaching skills, but they also provide practical tools for maximizing the coaching relationship.
Duration:  19 weeks
Meets:  1 time per week for class (1 hour) and 1 time per week for lab (90 minutes)
Additional time needed:  You can expect 2-4 additional hours per week for homework

Meet the Professional Coach Trainers
Professional Coach Trainer Laura Menze, PCC
What I Do:
As the Founder and Chief Love Officer of Ready-Match, located in Denver, CO, Laura helps clients find, create, and keep amazing love. Laura helps clients become crystal clear about themselves and learn the knowledge and skills it takes to Self-Match and build the foundation for an amazing relationship. With incredible marriages as a result, Laura even officiates in the marriages of couples she coached.
Laura is also the Co-Founder of The Radical Love Summit, an annual conference open to the public in Denver, CO.


Professional:
Co-Founder – The Radical Love Summit
Featured coach in a television series – 'Radical Dating – Breaking Through The Barriers To Find Lasting Love After 40′
Emily Makinzie's 'Love Guru' on Denver's Mix 100.3 FM
Professional Coach Trainer for budding coaches in Singles Coaching & Professional Coaching at The Relationship Coaching Institute.
Ordained Minister – American Marriage Ministries
Education:
BA – Communications, University of Illinois at Chicago
MBA – International Business – Lake Forest Graduate School of Management
CPCC (Certified Professional Co-Active Coach) – The Coaches Training Institute
PCC (Professional Certified Coach) – International Coach Federation
CRCS (Certified Relationship Coach for Singles) – Relationship Coaching Institute
CRCC (Certified Relationship Coach for Couples) – Relationship Coaching Institutex
---
Professional Coach Trainer Tereasa Jones
What I Do:
As the lead instructor for the Singles Track at RCI Tereasa instructs our members in the Conscious Dating Singles I and Singles II programs. She also assists coaches in practicing and developing their skills so that they will feel confident using the materials in their own workshops and with their own clients.
My Mission::
I love empowering coaches to step out with confidence when working with clients in search of their life partners. The contribution that our coaches make in the lives of their clients is no small thing. It is my goal to provide the coaches with a safe environment to practice, learn, and grow their skills. Working with these coaches makes me feel that I have made a meaningful contribution to their work and to RCI.
Professional:
Master Degree in Counseling Psychology and worked as a therapist prior to deciding to devote herself to coaching exclusively.
Received coach training at Coach U and began coaching in 1998.
Joined RCI in 2006 and became an RCI Master Certified Relationship Coach in 2008.
Mentor coach for the singles track for RCI for several years as needed and for each session of classes since 2011.
Here is what graduates say about RCI's Professional Coach training: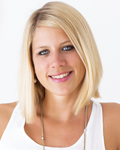 "I am so happy I found RCI (recommended by an alumni of this institute) I had been looking for the right coach training (ICF accredited) for a while and either it was not affordable or I wasn't sure if it provides the value I was looking for. RCI didn't disappoint me. I was especially pleased with the teacher, the combination of theoretical AND practical aspects plus homework, submission and evaluation of real coaching recordings and the assignment of a coaching buddy to really LEARN the skills. Also, the administration was always there when we had technical issues or other questions. Great value for money. Plus I found some goal buddies for exchange and accountability. Can highly recommend this training. Thank you, RCI!"~ Alexandra Zuber
---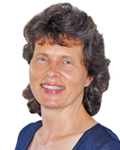 "Thank you Terri for the outstanding course, sharing your expertise, knowledge and insights, your authenticity, your thorough and always empowering feedback, your encouragement and support.

Five star training, I am glad I was able to take it. It has deepened my understanding and improved my coaching ability. I would recommend it to anyone wishing to enter the coaching profession or wanting to improve their coaching ability. "~Judith Halmai
---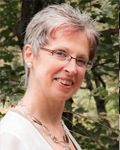 "Terri is a masterful coach. She provides a space where every one is ok. She is always giving encouragements and positive feedback. She is such a demonstration of listening actively. She found gold in any of our sharing or experience. I have loved the sessions and was looking forward for them."~ Christine Nelson
---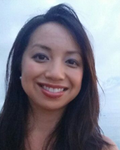 "I started out not feeling like I had the tools to coach a client. With practice and the break down of the latest transformational tools, I feel confident that I walked away with effective ways to help clients find their own solutions and recognize their own patterns."~Tieu Nguyen
---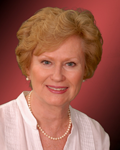 "Helping people break through old beliefs and truly make a transformation is the heart and challenge of coaching. In this class Terri Hase sharing the latest thinking about how to do that effectively and guided us to develop core skills to apply with our clients. Regardless of your level of experience, every coach would benefit from taking this class."~ Terri Marianne Oehser
---
"This is an amazing class. I have learned so much about myself and about how to help my clients become real problem solvers in their lives. When I was working with my clients I would apply what I had been taught the week before and the results were wonderful. I was able to help all of my clients move toward their goals.Terri is not only a very good coach, she is a phenomenal teacher. At the start of each class we always start with a check in where we each share what happened to us in our coaching during the past week. Terri is able to pin-point exactly what is happening with our clients, and then she ties it in with the lesson for the week. In fact, none of us have been able to come up with a question or a situation with a client, that has stumped Terri. She uses our example or something from her vast experience, to explain what is going on. She is a fine teacher and a compassionate coach. "~Sue Poucher