Online dating...Is it safe?
Dear Coaches,
I recently got divorced and my kids are trying to talk me into Online dating. Is it a safe and sensible way to meet men? I'm very nervous about putting my personal information online for everyone to see.
---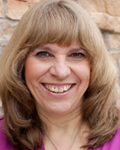 Dolores responds ...
How safe it is, depends on you. I dated at least a hundred men on-line over a five year period and never felt threatened in any way. You just need to take precautions. These are the precautions that I took. I spoke to them numerous times over the phone first to see if I felt comfortable with them before the date. I also always met them at a public place where I took my car. I always sent friends the ad that my date used so that they knew who I was going out with.
Dolores Stevens | www.thecreatedrelationshipcoach.com
---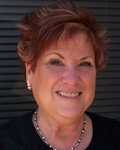 Marcy responds ...
Simply put, online dating is not unsafe although it is only as safe as you make it. Your angst about putting your personal information available for everyone's viewing is certainly a legitimate concern. Keep in mind, you are in total control of what you enter in your profile-you are solely responsible for what you write. Therefore, it is a good idea to tell just enough so others know a bit about you yet not so much that you reveal information no one needs to know quite yet. Most online sites ask rather 'benign' questions. For example, "what do you do in your spare time?" Answering, "I take morning hikes" lets them know a bit; saying, "I hike ABC Mountain" reveals too much.
Online dating is a sensible way of meeting someone-many happy couples have met as such. However, it is only as sensible as it makes sense to you and how comfortable you are with it. While it is a way of meeting good people, it is not the only way. Use your intuition and gut feeling. Your kids are wanting you to be in a happy relationship and will not be disappointed if you meet someone through another venue.
Marcy Rich | www.marcyrich.com
---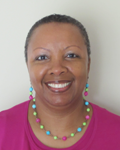 Barbara responds ...
This response is taking into consideration unknown facts that could influence the answers; such as: How long ago did you divorce? How old are the kids to influence your decision in this matter? And have you done or tried any traditional dating, and what were those results?
Hopefully you have taken time for yourself since the divorce to determine the direction you want your life to go in next. How did your life look before, and in what way would you like for it to be different moving forward? It's quite "normal" to have some hesitation about Online Dating, for obvious reasons.
One thing I would highly recommend though is to become as comfortable as you can in your own skin; learn to know, like, and trust yourself so that whoever shows up, you're able to determine firsthand what is and is not right for you; and stand up for it. Learn what your red flags and other warning signs are so that you recognize when something is off. This will help you and possibly prevent having to ask many questions and second guessing your own internal instincts.
Barbara Williams | www.barbaraannwilliams.com
---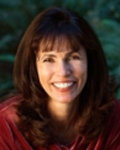 Wendy responds ...
I generally recommend online dating to my clients and workshop participants because it's a great opportunity to connect with people you wouldn't otherwise meet. You don't need to include any identifying information except a few great photos. In your online profile, the more authentic and clear you are, the better. Share about who you are (without giving away your identity) and be very specific about the kind of partner and relationship you are looking for. This is your chance to ask for exactly what you want! You want to screen out anyone who isn't in the ballpark for you and only meet those who seem like great matches in all the ways that matter to you. And if any of this seems daunting, you may want to consult with a relationship coach!
Wendy Lyon | www.DrWendyLyon.com
---
The opinions stated are those of the authors and not necessarily those of the staff, members, or leadership of Relationship Coaching Institute.
This column answers questions submitted by our readers. Submit your question here and it will be forwarded to our coaches all over the world. Each issue, we'll publish a few answers from our RCI coaches.
Announcements


Conscious Dating
Finding the Love of Your Life in Today's World
By David Steele
If you are single and seeking the love of your life, this is the only book
you need!
"Conscious Dating is the most enlightened book on the topic of dating for
singles that I have come across." - Joseph Dunn, Rockville, MD
Get your copy here!