How long should I wait before introducing my children to someone I'm dating?
Dear Coaches,
I'm a divorced mom with 2 sons aged 5 and 9 years old. I've decided to start dating but I'm a little worried about how it will affect my boys. What's the best time to introduce them to my dates? At the beginning when we first meet or after we've been going out for awhile? Any suggestions would be appreciated.
---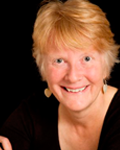 Lynn responds ...
I can imagine that you would want the best for your kids as you get back into the dating world because now it's not just about you – it's about all three of you. First of all, are you dating for fun and recreation or are you looking for something more serious and perhaps a life partner? It's important to have clarity on this before you get back into the dating world. If you are dating for fun you may not want to introduce your kids to your dates but if you're looking for a long-term partner of course they will have to get to know each other.
How is your communication with your kids? It's a great idea to talk to them before you start dating and to address any fears or confusion that might come up for them. There are no "rules" around when to introduce your kids to a new man but ideally you will be in an exclusive relationship. The next step is to see how he gets along with your kids and to observe his parenting style if he has children of his own. It's essential to balance your heart and your head. As tempting as it might be to be swept away by romance, it's crucial for you to watch for any red flags at this stage and to be sure that you have similar values and parenting styles that will work. A coach can be an extremely valuable resource in navigating this. I wish you luck in finding love!
Lynn Goodacre | www.lovecoachlynn.com
---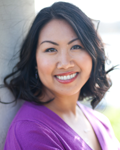 Melissa responds ...
I hear your concern, and I really acknowledge you for being conscious of how your dating life will affect your boys. The best time to introduce your kids to someone you're dating is after you know or have a very strong inclination that your date is great long-term match for you.
Ideally, you and your date would have already been dating each other exclusively for enough time for you to determine whether your potential partner can meet your needs and requirements and is aligned with the vision for the life and relationship that you really want, including your values around kids and parenting.
Also, way before you introduce your kids to your date, it's really important for your kids' sense of emotional security to take the time to talk with them about what's going on, and to really hear and validate their feelings.
Children, especially kids as young as your boys, may have fears and concerns about how this new person in your life may affect your availability to them. Kids need reassurance through your words and actions that your dating is not going to threaten or compromise time with and attention from you.
Melissa Josue | www.happyhealthyrelationship.com
---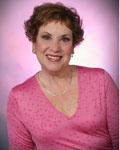 Marcy responds ...
When to introduce your date to the children has no definitive answer. It is best to look at this topic at a general and then at a specific level.
Generally, it is usually a good idea to wait a while for several reasons relating to you as well as to the children.
1. It is important you are sure about the relationship with this person based on your own values, requirements, needs and wants. Discover first where you see this relationship fits in with your life before you engage your children in it.
2. Many times children get a false sense of security that there will be a family again. Or they may display resentment that their other parent is being replaced.
3. Often there is an attachment that occurs between the children and other person which can cause undo grief if there is a quick end to the dating relationship.
Specifically, you are most aware of your children's personalities and ability to adjust. You may see having both parties meet early on to build trust with your children that may have been diminished during the divorce process. Ask yourself many, 'what if's' and then determine best direction to go.
Marcy Rich | www.marcyrich.com
---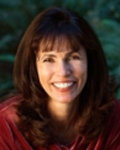 Wendy responds ...
As a relationship coach and mother of a 5-year old son, I recommend that you don't introduce your sons to everyone you meet. First, decide if you are just dating for fun or if you're ready for a long-term committed relationship. If you'd like to find your life partner, take your time and only meet men who seem like great matches for you. When you meet someone who shares your goals and is compatible with you in all the ways that matter, bring in the boys. The right partner for you will also be a hit with your sons! And, if you'd like support at any time on your journey, reach out for help.
Wendy Lyon | www.DrWendyLyon.com
---
The opinions stated are those of the authors and not necessarily those of the staff, members, or leadership of Relationship Coaching Institute.
This column answers questions submitted by our readers. Submit your question here and it will be forwarded to our coaches all over the world. Each issue, we'll publish a few answers from our RCI coaches.
Announcements


Conscious Dating
Finding the Love of Your Life in Today's World
By David Steele
If you are single and seeking the love of your life, this is the only book
you need!
"Conscious Dating is the most enlightened book on the topic of dating for
singles that I have come across." - Joseph Dunn, Rockville, MD
Get your copy here!