How do I stop being jealous?
Dear Coaches,
I have a problem. My girlfriend and I have something special but I'm very jealous and I'm afraid that I'm going to lose her because when I get jealous I become mad and hard to talk to.
---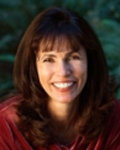 Wendy responds ...
Jealousy often occurs when we feel threatened, unsafe or uncertain. I recommend that you start with gaining clarity about your relationship. Have you and your girlfriend discussed what type of relationship you want? Are you both committed to being exclusive and monogamous? If you knew that you could trust each other completely, would you still feel jealous?
Another important thing to consider are your behaviors. Are either of you putting out inappropriate signals to others? When you are in a committed, exclusive, monogamous relationship, it's important to honor that relationship. That means that you don't have leaky sexual energy towards others. Yes, you can both be friendly and warm to others without being available or interested in sexual flirtation with them.
So, next time you get mad and hard to talk to, stop, breathe and ask yourself what's going on. Is there any reason not to trust your girlfriend? What's most important is that you learn to trust yourself, understand your emotions and communicate with clarity and honesty. If you are feeling uncomfortable, you can say so. Don't judge or blame, just share how you are feeling and ask for what you need. For instance, "When I saw you with that guy, I felt jealous and upset. My stomach hurt. I need to trust that you are with me and not interested in dating him. I'd like to stop being jealous. I'd like you to remind me that we have something special and we have chosen to be together. Thanks!"
I also recommend that you get the support of a relationship expert to help you understand and express yourself with clarity, compassion and authenticity – and without judgment, blame or anger.
You deserve the love you want and I'd be happy to help you on your journey!
Wendy Lyon | http://www.DrWendyLyon.com
---
Gina responds ...
Jealousy can be a real problem in a relationship, and often brings on the very thing the person is afraid of - losing their partner. Jealousy is a form of control that can leave your partner feeling suffocated.
It is important to take a deep look within yourself to see what triggers the jealousy for you. Do you feel inferior to other males? Do you suffer from low self esteem? Do you feel the need to control your partner? If you suffer from any of these issues it is time to work with a coach to build your confidence. Your current and any future relationships depends on it. Also consider reading books on this on building your self confidence. You may also want to work on your communication skills as shutting your girlfriend out is not the solution. Communication is key to working out any relationship challenges that one may have.
Gina Daniels | 905-873-4463
---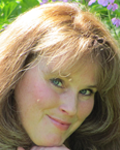 Denise responds ...
Jealousy has a negative connotation to it. Our society tends to judge jealousy. Jealousy serves an important purpose. It heightens our awareness that one of our greatest human needs, emotional security, is being threatened.
A third party threatening our most treasured relationship stems from the emotion of fear; fear of losing a valued attachment figure critical to our emotional survival. This fear of being replaced is natural and normal in individuals who have an unconscious fear of being abandoned.
A person who fears abandonment may control who their partner can spend time with and who they can't. The partner comes to represent something greater than a romantic partner; he or she represents a parent figure that may have broken the attachment physically or emotionally in the formative years willingly or through no fault of their own.
Define exactly what helps you feel secure and prioritized by your partner without judging yourself. Ask whether your current partner is compassionate about this fear and willing to meet this need, by your definition, not hers. If no, you may be with the wrong partner. If yes, give yourself permission to express fear to your girlfriend, not jealousy.
Denise Wade, PhD.| http://http://www.sweetharmony.net
---
The opinions stated are those of the authors and not necessarily those of the staff, members, or leadership of Relationship Coaching Institute.
This column answers questions submitted by our readers. Submit your question here and it will be forwarded to our coaches all over the world. Each issue, we'll publish a few answers from our RCI coaches.
Announcements


Conscious Dating
Finding the Love of Your Life in Today's World
By David Steele
If you are single and seeking the love of your life, this is the only book
you need!
"Conscious Dating is the most enlightened book on the topic of dating for
singles that I have come across." - Joseph Dunn, Rockville, MD
Get your copy here!