My boyfriend has no ambition. Should I stay with him?
Dear Coaches,
My boyfriend (he's 26) works at a low level job in a retail store. He is happy with his job, even though the pay is terrible and he doesn't get full time hours. I keep encouraging him to look for another job, but he's not interested. I don't know what to do. We have been together for 2 years and I am tired of being the only responsible one in our relationship. Should I stay with him, or break up and look for someone else?
---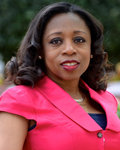 Kemi responds ...
Sorry to hear that you are having a hard time. You stated that you are the only responsible one in your relationship. Have you identified your needs to see if they align with your partner's? Are you both heading towards the same direction in life (are your goals aligned) in the years ahead? How do you both complement each other? These are some of the questions you will need to think through to determine if your partner is the one for you.
Kemi Sogunle | www.kemionline.com
---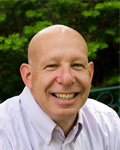 Lewis responds ...
Your answer is contained within your question. You say you are "tired" of being the only responsible one in your relationship. It sounds like a requirement for you is having a partner who has drive to get ahead in his career. If he is happy with his job, he has no impetus to seek a higher paying job. You've told him how you feel and that hasn't motivated him. It is unlikely he will change. Time to move on. In your future dating, pay attention to this requirement earlier in the process.
Lewis Denbaum | www.madlyinloveforever.com
---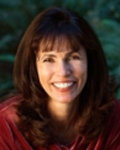 Wendy responds ...
It seems like you have arrived at an impasse in your relationship. From what you've shared it appears that you are taking responsibility for creating your own success. Your boyfriend does not seem to share your ambition or enthusiasm for growth. If nothing changed, could you see yourself being happy with him in 5 years? Perhaps you would like to start a family in the near future. Could you be content with the way things are?
Either your boyfriend is genuinely happy with his low-level, low-paying job or he may believe that he is either not capable or not deserving of something better. Maybe he would like to feel more confident but his fear keeps him stuck, or maybe he's content with coasting where he is. Perhaps you can have a conversation and find out more. Meanwhile, remember, he is his own person and you are only responsible for yourself. Itís time for you to clarify your vision for the future you want, and identify what you need to share with the right partner for you. Donít settle for less than you really want!
Wendy Lyon | www.DrWendyLyon.com
---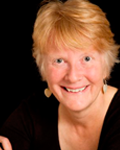 Lynn responds ...
It can be very frustrating when people have different values around areas like ambition. It sounds from what you have said like this is a problem for you and you say that you're tired of being the only responsible one. Your suggestions of finding a different job seem to have fallen on deaf ears with your boyfriend because he is content.
If you stay together, how do you think it is likely to go? How much energy do you anticipate you'll have to invest in trying to get him to change? How likely is it that he ever will change?
In this early "pre-commitment" stage you have the opportunity to see whether or not you two are a good fit in areas that are important to you. Have you ever created a vision of how you want your relationship to be long-term? It sounds like ambition is very important to you. What might your life be like with a partner who shared your approach to ambition? Often we think we can change someone into who we want them to be! Unfortunately this doesn't work for either person.
I encourage you to think about how you want your future to be and whether your current boyfriend is a good fit. Good luck in making that decision!
Lynn Goodacre | www.lovecoachlynn.com
---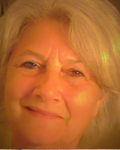 Linda responds ...
It sounds like this is very important to you, in fact more important than it is to your boyfriend. If you're not able to accept his choices, I mean truly accept it and this causes you some angish, then make a decision. You also mention "I am tired of being the only responsible one in our relationship. " Sounds like you equate responsibility to a higher income and more work hours. How else do you define responsibility and is being responsible something important to you? Is he responsible in other ways?
After you answer these questions, ask yourself, if you can live with this? I'm not sure if you're living together, I'm guessing that you aren't, so the next comment is with this in mind. If you've been going out with each other for two years, and have talked to him about how his lack of motivation to find a better job and responsibility affect you and what you need around this, I suggest making a decision in favor of what's best for you. The sooner you decide, the better off you'll be and you'll be putting more importance in your needs and requirements.
Linda Robert | www.lindagrobert.com
---
The opinions stated are those of the authors and not necessarily those of the staff, members, or leadership of Relationship Coaching Institute.
This column answers questions submitted by our readers. Submit your question here and it will be forwarded to our coaches all over the world. Each issue, we'll publish a few answers from our RCI coaches.
Bonus Article

Should I Stay or Should I Go?
By: Leah Cochrane
How painful it must be to care for someone enough to have stayed together for two years, yet feel that something is missing from the relationship, something important enough to make you feel as though you must consider leaving the relationship. You have been fairly clear about how the lack of ambition makes you consider leaving the relationship.
Perhaps we can also explore why you would want to stay, since that is what you have done until now, and then look at the results side by side, to see if it tells you anything new.
First, think about what it was about your partner that first attracted you. Is it still there? Do you still feel the same? Next, think about what was it that made you feel as if you could say "I love you" to your partner for the first time. Do you feel the same, or has that changed over time? Other than your feelings about the lack of ambition, do you still have feelings of love and attraction for your partner? Or have those changed at all, a little or a lot? If you still have feelings of love and attraction for your partner that are the same or stronger, what would you need to see happen in order to be able to resolve the "lack of ambition" issue?
If, however, your feelings have changed, have lessened, have you acknowledged this change for yourself and with each other? To what do you attribute the changes?
For many couples, it is tempting to attribute a loss of closeness or love to a specific issue, such as one partner having less ambition that the other partner would like. However, more often than not, it is much more complex than having a conflict over a single issue.
If you like, try this brief thought-exercise. Without thinking about it too much, complete the following statement: My partner has become as ambitious as I could ever hope for, and now I feel ________________ because it means I can ____________________.
How did that go for you? Did you feel happy and relieved when you thought about your partner finally stepping up to what you'd hoped for in terms of ambition?
Or did you immediately think of something else that was wrong or that could potentially get in the way of your happiness?
If the first result was yours, it may be that ambition really is a requirement for you. Perhaps you didn't understand that when you met, so now the two of you will have to figure out if you can live with it the way it is.
If, on the other hand, yours was the second result, you are like many other couples who attribute the loss of closeness and love in their relationship to a single issue when in fact it is much more complicated than that. Chances are, even if your partner suddenly got ambitious, all would not be well.
Ask yourself if you need to take a closer look at what you want from a partner in a relationship. And then ask yourself if your current partner embodies your requirements, or if you are really just hoping he or she will someday. Finally, ask yourself if you've settled for someone who does not meet your needs and requirements but you've hooked up because you don't have anyone else.
Don't be hard on yourself if this is the case. Everyone gets lonely at times and you're right to try and take care of yourself when you do. But for those who want to practice Conscious Dating, settling for someone who is not your right partner choice has the unwanted effect of making you unavailable when your true right partner does come along.
Bottom line -- you got some thinking to do. I wish I could simply give you an answer to relieve your heartache and your dilemma, but as you can see, it is likely not that simple. But if you will take a closer look at your requirements, needs and wants, and take an honest look, not at your partner's ambition or lack thereof, but at the relationship as a whole, and your role in it, then you'll be able to answer your own question of should I stay or should I go.
---
Copyright © 2016 by Leah Cochrane and The Relationship Coaching Institute. All rights reserved in all media. Used with permission.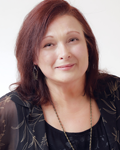 Leah Cochrane,MA, MS is a Coach and Mentor for singles of any orientation who are looking for commitment and marriage. Leah is a Relationship Coach, a Marriage & Family Therapist and creator of "Spirit of Romance: a Seekerís Roadmap to Finding Lasting Love©

For more information visit www.leahcochrane.com
Announcements


Conscious Dating
Finding the Love of Your Life in Today's World
By David Steele
If you are single and seeking the love of your life, this is the only book
you need!
"Conscious Dating is the most enlightened book on the topic of dating for
singles that I have come across." - Joseph Dunn, Rockville, MD
Get your copy here!