Is it too soon to ask him to quit smoking?
Dear Coaches,
I met a man who seemed perfect on our first date. We really clicked and I felt so comfortable with him, which is pretty rare for me. After our second date I found out that he's a smoker and I can't stand to be around cigarettes, so I don't know what to do. Should I ask him to quit smoking? That seems a little bold for a new relationship, but I don't want to lose him and I can't be with a smoker for a permanent relationship. Help, I need advice!
---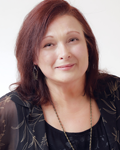 Leah responds ...
I can only imagine how disappointed you must feel after such a positive start--even thinking he might be perfect for you! Since you are asking for advice, let's see if there is some to be had.
I noticed you said you couldn't be around cigarettes as a permanent relationship. Since it is likely neither of you are thinking that this a permanent relationship yet after just two dates, do you have a deeper concern? Is it a requirement for you that your partner be a nonsmoker--would it be a complete deal breaker if he wasn't? If it is a requirement for you, how would it be if he was unwilling or unable to quit smoking in order to have a relationship with you? How would it be if he did quit at your request? Do you believe it is too soon to find out whether he meets your requirements? What would you do if you didn't think him almost perfect? What would be different between you if he wasn't a smoker?
It is often the case that we already know the answer to a dilemma. It will likely take some courage to face the answer, whatever that answer is for you, but it will well serve you both if you can recognize your truth and go from there.
Leah Cochrane | www.leahcochrane.com
---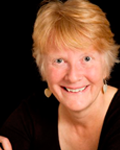 Lynn responds ...
It's always exciting when you meet someone on a first date and you think there is potential for more exploration. You say that he's "perfect" and that you don't want to lose him yet there is the issue of him being a smoker and that you can't stand cigarettes. How would it be for you to practice open and honest communication by telling him that smoking is a deal-breaker for you? This is not telling him to quit; but you're being clear about a requirement. You will also be able to observe his response to your position on this: is he receptive to hearing your point of view or does it trigger reactivity in him?
Since you've met only once so far, you will have the opportunity to observe how things go with the smoking. If he refuses to quit, you'll have to decide whether or not to honor one of your requirements. If he promises to quit but takes no steps toward actually doing this, here is more information for you. Maybe he was just on the verge of quitting and this will be the nudge he needs to actually do it!
I know that at this point he seems like he could be "the one" but it takes a lot of time to really get to know someone. I hope you will take things slowly and that you will date "consciously!" There are coaches here available to support you on this journey!
Lynn Goodacre | www.lovecoachlynn.com
---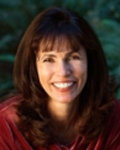 Wendy responds ...
It's clear that smoking is a non-negotiable deal breaker for you. You can tell Mr. Almost Perfect that you really enjoyed his company and you felt very comfortable with him. Let him know that you can't get involved with someone who smokes and if he chooses to quit smoking, you'll be looking forward to hearing from him! Either he will decide to quit smoking, or you will find someone who is a better match for you. Remember, never settle for a situation that isn't right for you. I recommend getting support from a relationship coach to help you gain the clarity and confidence to find the right man for you and co-create the permanent relationship you desire.
Wendy Lyon | www.DrWendyLyon.com
---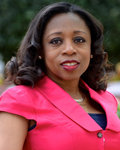 Kemi responds ...
You stated you cannot stand being around smokers. Will this be a requirement for you to be in a relationship? Have you figured out what other requirements you may have that your partner will need to meet? It is vital you define your requirements so that you can identify the type of partner you are looking to spend the rest of your life with. Have a clear vision and know what your needs are. Do not settle for less than you truly deserve.
Kemi Sogunle | www.kemionline.com
---
The opinions stated are those of the authors and not necessarily those of the staff, members, or leadership of Relationship Coaching Institute.
This column answers questions submitted by our readers. Submit your question here and it will be forwarded to our coaches all over the world. Each issue, we'll publish a few answers from our RCI coaches.
Announcements


Conscious Dating
Finding the Love of Your Life in Today's World
By David Steele
If you are single and seeking the love of your life, this is the only book
you need!
"Conscious Dating is the most enlightened book on the topic of dating for
singles that I have come across." - Joseph Dunn, Rockville, MD
Get your copy here!

Love, Sex, Lies and Reality
By RCI Member Kemi Sogunle

Love, Sex, Lies and Reality deals with real life issues about relationships. We currently live in a world where people cover up relationships with lying, pretending to Love, put on a facade, Sex has become a Frisbee and Reality is shoved under the rug...we all need to face reality and deal with the lies we often tell ourselves at some point in time not to make us bitter but to make our lives better.