We drifted apart when I wasn't looking...
Dear Coaches,
After a long day at work, I really look forward to spending time with my husband. Years ago we used to talk during dinner then spend the evening doing things together. We used to play cards, go on walks, go to the movies, practice yoga... The list goes on.
But now, we seem to be doing our own thing most of the time. We still have dinner together, but he typically heads to the den and hops on his computer, and I sit in the living room reading. We both seem okay with this, but truthfully when I think about it, it scares me. We seem to have drifted apart when I wasn't looking.
I realized we aren't as close as we used to be. Is this a warning sign that I should be concerned about?
---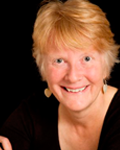 Lynn responds ...
A relationship is much like a garden: it needs to be tended to regularly if it is to bear fruit (or vegetables or flowers!) How lovely that you look forward to getting home to be with your husband! It sounds like you've recognized a pattern of possibly drifting apart just in time.
What would you like to do to create a vibrant marriage with him? Setting time aside to talk about your relationship can be a good start. What would you like to do together? Can you start with a weekly "date" perhaps? What would you do on that date? You might agree on dinner out, a walk, joining a yoga class? Your marriage is unique and you two can co-create it in the way you want. What activities did you enjoy in the past that you can reintroduce? What new shared adventures might you try? It can be valuable to brainstorm your vision of your future together and to start taking steps toward it now.
Congratulations on noticing the signs that you may be drifting apart and your desire to change course!
Lynn Goodacre | www.lovecoachlynn.com
---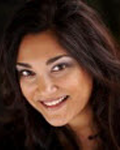 Anita responds ...
So glad you shared your situation! I'm not sure it's so much a warning sign as it is more a *realization* you've come to over time? Breathe easy through this reality checkpoint. The good news is you both seem to be okay about where it is, even though it's not where you were once upon an earlier time in your relationship.
We go through ebbs and flows, the backdrop of our relationship stage might change, or circumstances might cause us to settle in to the "meh" zone. What to do?
You became conscious of the possible need to change things up. That's a great alert! It's perked your ear, which might just be opportunity knocking on your relationship re-igniting door.
Now, what would that opportunity look like?
Share your thoughts with your fantastic spouse who has been content regardless of the seeming simplicity of your union. Pick through each other's thoughts and passions and see what new adventures you both can unearth and embark upon together, and you will both discover something new and refreshing for your love to stay strong through your years ahead!
Anita Myers | www.innerscopeconsulting.com
---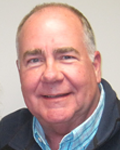 David responds ...
Think of marriage as a verb. It is something you do, and the way you do marriage directly impacts the long term health of the relationship. What you described is fairly common, and readily altered. Any couple in your situation can learn and put into practice new patterns of behavior that will turn your marriage around. It is time to take action, with or without the participation of your husband. One person making changes alters the relationship dynamics, which means you can take actions to fix this problem even if he does not yet see that there is a problem. This is a perfect scenario for working with a relationship coach. May we help you?
One idea you could try is to make your mealtime special with candlelight and wine to get his attention, and make sure to focus the conversation on things he enjoys doing. Make this a time to plan an activity he will enjoy. Even better is an activity you will both enjoy. Men connect by doing things together. Give him what he craves and soon he will be giving you what you crave.
David Wilder | www.treasuredrelationships.com
---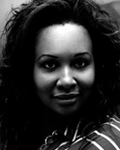 Antoinette responds ...
First and foremost, I applaud you for being a conscious spouse who is a participant and not a passenger! The old saying goes...." it takes 21 days to break a habit or 21 days to make a lifestyle change!"
Arrange a coffee or dinner date with your partner outside of your home to confess your observations regarding the lack of communication between the two of you. Remember to let your partner know how it makes you feel. It's best to look into their eyes and or hold hands (preferably after you place your order so your server does not interrupt you). It's best that the conversation take place without any distractions eg.. loud music or patrons etc.
You may want to co-create two date nights - one on a weeknight and one on the weekend. Ideally, this could be the beginning of a wonderful relationship ritual for both of you by making it a lifestyle change as a couple. Together, you will be able to spend quality time together and always have something to look forward to!
Antoinette Freeman | www.take2introvisuals.com
---
The opinions stated are those of the authors and not necessarily those of the staff, members, or leadership of Relationship Coaching Institute.
This column answers questions submitted by our readers. Submit your question here www.relationshipcoach.org/ask-the-coach and it will be forwarded to our coaches all over the world. Each issue, we'll publish a few answers from our RCI coaches.