My husband is jealous of my best friend...
Dear Coaches,
I have a best friend who I am very close with. We can talk about anything and everything and have no secrets from each other. My husband is very jealous of her and doesn't want me to talk to her as much as I do. How can I make him understand that she is very important to my happiness, just as he is?
---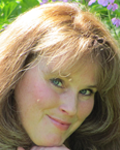 Denise responds ...
Jealousy, a primal instinct, serves an important function in relationships. Jealousy heightens our awareness that one of our greatest needs for security is threatened by an outsider. It stems from the emotion of fear; survival of the family unit depended on each memberís loyalty and commitment.
There is a natural tendency to be possessive of the object of our affection when there's a threat from outside the family unit. You come to represent something greater than a romantic partner to your beloved. You represent the attachment relationship established in the formative years.
A partner's jealousy is the beginning of the awakening process for both parties. It makes the unconscious conscious.
Allow yourself to see one way that you engage with your friend that may not be supporting the daily practice of connection and unity with your husband, eliminating a need for him.
One of the best ways through an emotional power struggle is to understand the four different styles of attachment and the unique needs and fears of each. An enmeshed attachment style makes a bid for more couple time. Whereas an autonomous attachment style reaches outside the relationship to meet emotional needs.
Denise Wade | www.sweetharmony.net
---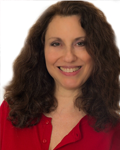 Ellen responds ...
That is a great question. So I ask you, "How can you make him understand that she is very important to your happiness, just as he is?" Please take yourself out of your situation and put yourself in his. Explore what he is feeling and why. Once you have the answer as to why he's feeling that way, then ask yourself the same question. How can you help him feel even more important and more loved than your friend?
It is wonderful that he cares about you and needs to feel your love. Of course I don't know much - just what was in your question, so please excuse my wondering; I wonder if he's feeling that after a long day at work you are on the phone with her instead of spending quality time with him. I wonder if he feels left out, pushed aside. I wonder if he needs you to feel excited to see him, speak with him, spend time with him.
Now that you have put yourself in his shoes, What can you do to help him feel important and loved by you? You can also ask your husband that question and talk it out. When you do speak with your husband about this, please lead with your heart not with your ego. Great luck!
Ellen Champion | www.ChampionRelationshipCoaching.com
---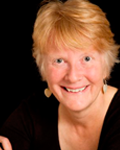 Lynn responds ...
I can imagine that this would be a very challenging situation for you. It might be tempting to use logic to convince your husband that both he and your girlfriend are important for your happiness, but logic usually doesn't work too well when there are feelings like jealousy involved.
His jealousy is an opportunity for both of you to see that there's an issue that needs to be addressed. Even if you don't really understand it, it's important to him so it's valid. What does he need that he's not getting? For example, is the issue that he wants to spend more time with you? Or is it that he would like a different kind of connection with you that has more emotional closeness? Maybe itís something else.
A good place to start would be to sit down together, to reaffirm your commitment to one another, and then listen to him with openness and curiosity. Then, once he feels heard, you can share what's going on for you. When a deep level of mutual understanding has been achieved you will be in a good position to brainstorm possible strategies that will work for both of you!
Lynn Goodacre | www.lovecoachlynn.com
---
The opinions stated are those of the authors and not necessarily those of the staff, members, or leadership of Relationship Coaching Institute.
This column answers questions submitted by our readers. Submit your question here and it will be forwarded to our coaches all over the world. Each issue, we'll publish a few answers from our RCI coaches.