Shy, but Single and Want to Mingle
Dear Coaches,
I am new to the dating scene and feel shy meeting other people. How would you suggest I meet other singles, without having all the pressure of dating?
~ Veronica from San Diego, CA
---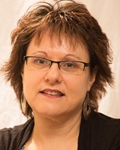 Patricia responds ...
Being new to dating scene and being shy can be difficult in general. It's important to work through your shyness before you start dating. Even if it becomes challenging it's important to bring yourself to attend any event for at least 30 minutes before you decide to leave. After a while your shyness will dwindle away.
Now that you are working on overcoming your shyness, your next step would be is to figure out if you're really ready to date. You have to get all your ducks in order. Clean up your emotional, financial and ties from your past relationship. It's called getting rid of your old baggage.
It's important to find out your needs and wants, values etc. by doing a self-assessment - it will prepare you to go out and date new people. Once you are ready you can start searching social sites such as book clubs, dancing lessons, meetup groups, walking groups etc.
It's also important to get yourself independently ready to go out on your own. Take time to analyze your past and ensure you have no emotional attachment, so you are able to start putting all your energy in dating and have no distractions that will cause you to set yourself up to fail.
When you're able to approach someone without being shy you will be able to screen, sort and scout your next partner without difficulty. Once you discover you have common interest, values, needs and wants you are well on your way to finding the love the love of your life.
Patricia Fantauzzi | www.making-changes.ca
---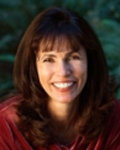 Wendy responds ...
I understand how uncomfortable that dating pressure can feel! If you're looking to meet other singles in a group setting, I suggest you find groups that resonate with you, whether you are a bike rider, birdwatcher, mediator or artist.
Do a little research, and you can probably find a singles group or spiritual community in your area doing something that interests you. Check out a few local groups and find one that you particularly enjoy. Then, when you meet interesting singles there, you'll already have something in common to talk about and the "pressure" will be off.
In addition to getting yourself out there, I highly recommend that you do the "inner-work", so you feel comfortable, clear and confident when you meet new people.
Might there be any old, impeding beliefs that are getting in your way, like "I'm not good enough" or "I can't ask for what I want"? Would you like to shift any limiting beliefs to empowering beliefs like "I deserve a loving relationship with a wonderful partner"?
Having someone to coach you through the process of believing you are good enough and why, might be something worth looking into.
Wendy Lyon | www.drwendylyon.com
---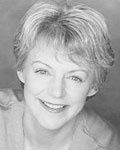 Nina responds ...
Practice! Many of the most successful people out there engaging in meaningful ways with the world were shy. They overcame it with practice.
It has become easier than ever to find groups of people with similar interests since the advent of Meetup Groups. Start with a cooking or biking or dancing or reading, or outdoor or games or whatever activity you enjoy.
If you can't find a group in your area that does what you like, START one. You will find it easy to get to know others when the focus is on the activity and once the group gets to know you, they can introduce you to their single friends who are not in the group. A win for everyone!
Nina Potter | www.ninapotter.relationshipcoach.org
---
The opinions stated are those of the authors and not necessarily those of the staff, members, or leadership of Relationship Coaching Institute.
This column answers questions submitted by our readers. Submit your question here www.relationshipcoach.org/ask-the-coach and it will be forwarded to our coaches all over the world. Each issue, we'll publish a few answers from our RCI coaches.