I suspect my boyfriend is cheating. What do I do?
Dear Coaches,
Help! I'm so confused. I'm pretty sure my boyfriend is cheating on me. I don't know why but I feel powerless and I have no idea what to do.
And what's worse is that when I started suspected things, I did some things that I regret and don't even want to think about.
What should I do?
- Anonymous
---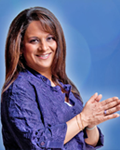 Dr. Dar responds ...
The feeling of being betrayed in any way is disheartening and disempowering for sure. And, if you don't talk about it, and make some different choices, the situation won't change.
Notice, I did not say he won't change or that he will change. It is the situation that is a problem. If your boyfriend cheats, and you are not supportive of an open relationship, meaning cheating is a deal breaker for you... then it is time you have a heart to heart conversation with your boyfriend about whether or not he can be faithful. If he says yes, but does not honor his word OR if he says no, then it is time for you to love yourself enough to end the relationship today.
Dr. Dar | www.StopBeingSingle.com
---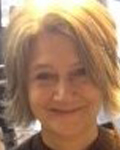 Linda responds ...
You're in a challenging situation. I'm curious as to why you think your boyfriend is cheating on you. What are the clues (the facts that are present, and behaviors or absence of behavior) and what is your gut telling you that indicate that he may be cheating on you?
Once you have your facts in order ask him to meet with you to discuss a few things you have on your mind.
You may feel powerless, but you have power and control over what you say, your reaction to what he says and what you do with the information once it's out there. That's a lot of power.
Deal with one thing at a time. First, deal with the concerns you have around his behavior, and listen to him, then if required, take time off to digest the information. You will also want to be truthful about how his behavior affected you and that's when you come clean about what you did. Always stay calm, start with facts and add how your emotions are affected by these facts, then be quiet and let him talk. This process should give you enough information to help you decide on your next move.
Linda G. Robert | www.lindagrobert.com
---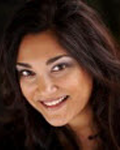 Anita responds ...
Suspicions can come from previous experience and knowledge, an inner-compass "sense" we tend to call our "gut feeling," or both. When you have this red-flag feeling, what do you do?
1) Remain in control. Keep logic in the driver's seat and buckle up your emotions in the backseat. Putting emotion in the driver's seat will feel like driving 50 miles over the speed limit, during a torrential downpour, on black ice, at night, on a busy highway. Bad idea. Logic needs to be driving.
2) Be clear. What facts do you know? What have you recognized? Write it down, and grab a trusted family member or friend to help you. Keep your vision and knowledge clear to recognize the situation as it really is.
3) Focus on your perspective and self-worth. If cheating is occurring, it is not a reflection of you. It is a reflection of the cheater. It reflects a lack of integrity, honesty, and maturity needed to maintain a stable, healthy relationship.
When you recognize your value and the logical information, you'll gain the power of truth to confront and make the proper decisions based on what you do and donít deserve.
Anita Myers | www.innerscopeconsulting.com
---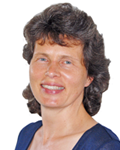 Judith responds ...
Have you ever discussed with your boyfriend if you are exclusive? That means that you agree not to date anybody else for the time being while you are considering whether you are right for each other and move towards becoming a committed couple for life.
If not, you may have assumed this based on your own level of commitment, but in a partnership communication is vital.
Check out the Communication Map which will help you to be open and pro-active about your requirements, needs and wants, and to listen with curiosity to learn about your boyfriend's world. It will help you check if your suspicions are founded on reality, and will allow you to respond appropriately.

You'll also want to get very clear about your values and what it is you want in a relationship. What must happen in a relationship that if it is missing, you just walk away. What are your deal breakers?
Knowing who you are and what you want will empower you to make wise relationship choices.

Lastly, be kind to yourself. We all mess up from time to time. Learning from our mistakes and making amends is part and parcel of relationships.
Judith Halmai | www.judithhalmai.relationshipcoach.org
---
The opinions stated are those of the authors and not necessarily those of the staff, members, or leadership of Relationship Coaching Institute.
This column answers questions submitted by our readers. Submit your question here www.relationshipcoach.org/ask-the-coach and it will be forwarded to our coaches all over the world. Each issue, we'll publish a few answers from our RCI coaches.
Announcements

Better YOU Radio
In life, and in every relationship, the way to make change, is to change yourself! YOU are the common denominator in all aspects of your world, YOU are the one most able to influence your results - so YOU really matter!
Are you tired of waiting for 'things' to get better? Are you ready to be better, do better, and have better right now? Well, tune in for your personal tune-up!!
The Better YOU Radio Show is your one stop source for inspiring conversations, and growing to know what it takes to have better in your life quickly, and forever.
---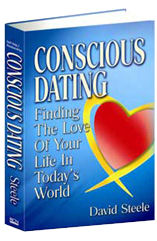 Get your copy today!
Conscious Dating
By David Steele
If you are single and seeking the love of your life, this is the only book
you need!
"Conscious Dating is the most enlightened book on the topic of dating for
singles that I have come across."
- Joseph Dunn, Rockville, MD
CLICK HERE to download a sample!
Available as paperback, ebook, or in digital formats.
Get your copy here!