My friend gets her heart broken too fast.
Dear Coaches,
I have a best friend who is beautiful and smart. She has a lot going for her. The one drawback is she settles for the first thing that comes her way. She does not like to be alone. She falls in love quick and deep and usually gets really clingy and the guy breaks it off with her. I have tried to tell her to not rush in, but it happens over and over. I want to be there for her, but I getting tired of rescuing her after another break up.
What can I do to save our friendship and help her see she moves on too fast?
- Julie, from Texas
---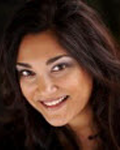 Anita responds ...
It's difficult to watch a friend or relative go through a tough time, a bad habit, or a bad habit that leads to a tough time. If only we can control time and make everything nice and sweet.
But our reality shows us that not everyone meets us at the conscious level that we might be at, and we are only able to do the best we can with what we have for ourselves.
If she is your best friend, then my suggestion is to simply be one to:
Be there for her so she can vent to you.
If she asks for help and advice, offer wisdom.
If she wants you to hold her accountable, then you can step in to do just that.
If she is taking advantage or hurting you, exhibit your self-respect through limitations and consequences.
Other than that, give her the space she needs to figure things out for herself.
In the end, she will have to discover triumphs and setbacks on her own. Be her relief, so when the dust settles her best friend is still there, which is a true testament to love in friendship.
Anita Myers | www.innerscopeconsulting.com
---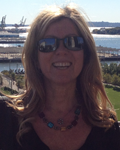 Michelle responds ...
To me, your friend sounds like she needs to see a relationship coach who will help her to start dating consciously and helping her determine her requirements, among lots of other very valuable self discoveries.
Helping her create awareness will increase her chances of finding the person right for her.


Michelle Zelig | www.personalpowerinternational.com
---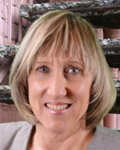 Lori responds ...
In listening to your concern for yourself and your friend, I wonder if she sees her style as problematic the way you do. Does she want to change the way she approaches relationships? If you feel you are rescuing her I am not sure what you mean by this. Listening to her cry and giving suggestions maybe? Or is she moving in with you? Setting kind boundaries for yourself here is key I think.
Stop rescuing her. Give her some referrals to a dating or relationship coach and tell her you will be there for her to do fun things that you enjoy doing with her and you feel it hurts your friendship to try and help her after a break up. Don't let her bad mood drag you down. Stay upbeat and set a firm boundary letting her know you are still her friend.
Lori Beals | (317) 683-8064
---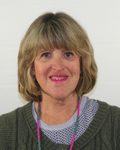 Ellen responds ...
I get how painful and frustrating it is to see your best friend get hurt over and over and help her pick up the pieces each time. I was the same 20+years ago and I didn't date successfully, until I realized I had lots of strengths and learned to love myself. If we don't love ourselves, why should anyone else?
I imagine you already know that you can only be responsible for yourself and not for her. You can be there for her with empathy and really listen to her. However, she has to shift her own mindset and recognize that what's she's doing isn't working.
I would only offer advice if she asks you for it. Otherwise, she may shoot the messenger rather than take a good look at herself. A strategy that may work for both of you might be to ask if she would be open to learning about the Conscious Dating program. You could put a positive spin on it in terms of giving herself a gift! The program can help her get clear about who she is, what she wants and how she can get what she wants in her life and relationships.
Ellen Kamaras | www.ellenkamaras.relationshipcoach.org
---
The opinions stated are those of the authors and not necessarily those of the staff, members, or leadership of Relationship Coaching Institute.
This column answers questions submitted by our readers. Submit your question here www.relationshipcoach.org/ask-the-coach and it will be forwarded to our coaches all over the world. Each issue, we'll publish a few answers from our RCI coaches.
Announcements


Get your copy today!
Conscious Dating
By David Steele
If you are single and seeking the love of your life, this is the only book
you need!
"Conscious Dating is the most enlightened book on the topic of dating for
singles that I have come across."
- Joseph Dunn, Rockville, MD
CLICK HERE to download a sample!
Available as paperback, ebook, or in digital formats.
Get your copy here!