If we can't change our habits, how do we work together?
Dear Coaches,
I am a planner. My partner is a does-everything-last-minute person. It has led to many disagreements and chaos in the home.
I know I can't change him, so I have tried to work around his way of getting things done. It leaves me with a ton more work that is exhausting me. It is a big issue that leaves me overwhelmed, especially during the Holidays.
If we can't change our habits, how do we work together?
~ From Haley, in CA
---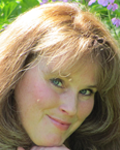 Denise responds ...
Your brain may be estrogen or serotonin activated, chemicals based on organization and structure. The neurotransmitter estrogen favors the process, enjoying the details and involvement with one's partner. Serotonin favors the calm that accompanies the completion of a task. Serotonin personalities are well prepared and like order unless they are dragged, against their will, into plans that make them uncomfortable, such as visiting inhospitable in laws.
A testosterone activated brain favors goals, but not small details. Testosterone personalities view planning as irrelevant if the goal does not interest them.
A dopamine activated brain favors spontaneity. Dopamine personalities are impulsive and feed off the creative energy from last minute planning. Their adventurous nature enjoys being stimulated as opposed to sticking to an itinerary.
Understanding your own types may help you both contribute your strongest character qualities. If your partner is spontaneous, perhaps he can teach you to relax even at the risk of forgetting to pack the toothpaste. If you are a planner perhaps you can revisit the goal and ask, "Is this something my partner is truly interested in or is this for my benefit?"
A good resource is Why Him Why Her? by Dr Helen Fisher.
Denise Wade Ph.D. | www.sweetharmony.net
---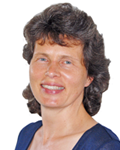 Judith responds ...
You are right you cannot change him. If you are not married, ask yourself if this issue is a requirement or just a need. If you are married, or this is just a need the following is for you.
Sounds like you step in and do your partner's share, which gives you a heavier workload than what you are prepared to carry. A little planning might help.
Here are some ideas, see how you can adapt these to your circumstances...
Have a clearly defined plan of what part of a project is whose responsibility.
You could set deadlines with real consequences well before the actual deadline. For example, if you are to go on holiday and you decide it is your partner's responsibility to book the tickets, you can say that if they are not booked by X date, you will be holidaying at home. Try and come up with consequences you can live with.
Think of what is and what is not important to you, and what you can let go of. If it is your dream to go on that holiday, take responsibility for making the arrangements, and allow your partner to do the packing. Whatever is left home you can always buy at your destination or make do without.
Consider it an adventure and have fun with it. Likely you will have many opportunities for a good laugh if you are prepared in advance, and even if you aren't. Love and accept him for who he is and remember to be grateful for the wonderful person he is and why you have chosen him in the first place.
Judith Halmai | www.TheHigherWay.info
---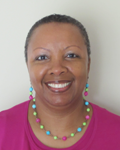 Barbara responds ...
A relationship always involve at least two people, and in order for the relationship to work it's going to take the efforts of both parties concerned.
What was it that you admired about him initially that seems to annoy you now? Have you tried having an intimate conversation to discuss how it's affecting you and the relationship? Do you feel loved by him? If not, this is definitely something to discuss, and with support, if needed. If you know you love him and feel loved by him, there has got to be a way for the two of you to come together and resolve this. You cannot work this relationship issue alone.
The only person we can change is our own self. People change when what they have been doing no longer works for them. So his comfort level is not challenged enough to change. Is yours? What are you doing different?
The two of you must find a way to renegotiate your previously agreed upon terms. If you truly love each other, and neither of you are willing to budge concerning this "big issue", I would say it is an indication of something much greater at work beneath it all.
Barbara A. Williams | www.barbaraannwilliams.com
---
The opinions stated are those of the authors and not necessarily those of the staff, members, or leadership of Relationship Coaching Institute.
This column answers questions submitted by our readers. Submit your question here www.relationshipcoach.org/ask-the-coach and it will be forwarded to our coaches all over the world. Each issue, we'll publish a few answers from our RCI coaches.