Is he Mr. Right, or is he a distraction?
Dear Coaches,
I live a great life as a single woman. On one hand, I am ready for commitment and relationship. On the other hand, I am really picky and the guy would have to be Mr. Right, in order to compete with what I have; good friends, fantastic job, freedom, lots of interesting hobbies. It has been 6 years since my last serious relationship, because the idea of searching actively for Mr. Right is overwhelming and will make me feel "desperate". I do not like the hunt, nor dating various men.
I did just find someone I am interested in on the internet. I almost feel hooked already. He seems wonderful, but he is 9 years younger than me. I have told him that I am looking for a lover - but not a "one night stand". He has told me that he is looking for a committed relationship and to find the love of his life. In my previous relations I have been too quick, from the first date - to living together. I want to keep things slow and take one step at a time.
I feel scared, both that I will fall head over heels in love with this man and I fear the emotional risk. I see that I am not as tough as I would like to be. I am worried that he might appear as Mr. Right, but really be a distraction for me finding the real Mr. Right. I am totally confused about what to do. Or not to do. Meet him or forget about it and find someone else?
- Silla
---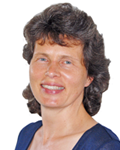 Judith responds ...
Would it help to think of dating as DATA GATHERING? That might help to separate the different stages of a relationship. To be ready to gather the relevant data about a potential partner, you need to be clear about what you want. What are your requirements, needs, wants, values, life vision? What type of relationship do you want, etc.?
For example, the man you are interested in is 9 years younger than you. Would that be a deal breaker? Do you have the same type of relationship in mind as he? When you know what you want it will be easy to see whether you are looking for the same thing. Then you can invest time and gather more data about him and test it in real life situations.
You would also have to know what your boundaries are. This will help you take things one step at a time. Now's the time to look for support in a trusted friend, family member or coach. All this will give you confidence that you are on the right track to finding Mr. Right. He will not compete with, but rather complement and complete your already great life.
Judith Halmai | www.judithhalmai.relationshipcoach.org
---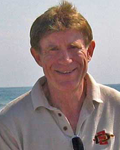 Randy responds ...
There are more options than just "meet him or find someone else." How about "meet him and meet others?"
If you are serious about finding a quality life partner then you have to get over your fear and do active searching. Mr. Right could show up just by chance, but it hasn't happened in six years. I suggest dating for fun, not focusing on the perfect relationship - this is less threatening, and opportunities will start to open up when you least expect them.
Are you really ready for commitment and relationship? "Ready" is vastly different from "really wanting it." "Ready" means that you have the knowledge and skills to search, find, and maintain a quality relationship. Your "readiness" to jump into an internet-based relationship, and your fear of emotional risk, may indicate that you have some work to do on the knowledge and skills front.
Randy Hurlburt | www.partnersinloveandcrime.com
---

Jennifer responds ...
Sounds like you found someone that you're interested in so it would be worthwhile to get to know him better. While this may bring about feelings of anxiety, you have the right idea in mind by taking things slow. After all, there's no need to rush.
Learn more about what interests, values, and goals you share and whether or not you are really compatible before diving heart first into a relationship. You'll want to keep your eyes peeled for any red flags that pop up which indicate he's exhibiting inappropriate behavior. Also, as you're dating, it's important to maintain a non-exclusive attitude and keep yourself open to other men that might interest you.
Before you enter into an exclusive relationship again, give careful consideration to the man you're with to see if he is truly a good match for you.
Jennifer Fraser, CRC | www.balanceyourheart.com
---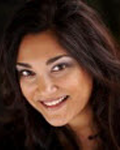 Anita responds ...
You have a wonderful community of supportive people, a successful career, and you're even tapping into your personal hobbies? Wow! With all this good and your positive perspective in what you have, you're only a step away from allowing love to land in your heart.
Key word = allow
Review what you allow, and what you restrict. Consider what your boundaries are. Are they reasonable for someone to get to know you and for a relationship to grow?
Setting strict expectations risks keeping incredibly potential people out of reach, limiting yourself from opportunities to grow in love.
You can establish dealbreakers, but then consider what you should allow, recognize your emotions, and work through what actions you can commit to that exhibits your self-worth. Working with a professional relationship coach will help establish those parameters.
If you want to take things slow, then first learn from your lessons. Your previous experiences should now guide you toward a better foundation for a good relationship. Allow your positive energy to welcome cool, kind, impressive and different personalities into your life. That might lead you to the chance of connecting with someone who's naturally impressed with you, and who impresses you as well!
Anita Myers | www.innerscopeconsulting.com
---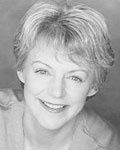 Nina responds ...
Why would being in a relationship with a healthy, consciously chosen mate have to "compete with good friends, a fantastic job, freedom, and lots of interesting hobbies?" Couldn't keeping those be an important part in choosing your right partner?
Before you date, get really clear on what your requirements are in a long term partner and only meet or have a casual coffee or lunch with those who pass your first conversational questions. If it seems they would meet your requirements and you are interested in them, that is when you might start the dating process to see if they actually act on what they say.
This will eliminate the desperation you are concerned about because you will now be the chooser. You may want to explore your beliefs about dating more than one person at a time as you have a history of creating mini-marriages that do not work out and disappoint you. Dating several people is a good way to keep you from over committing too soon.
I recommend you go through your letter line by line and ask yourself why you believe those thoughts. You may find some interesting new perspectives and have more fun.
Nina Potter | www.ninapotter.relationshipcoach.org
---
The opinions stated are those of the authors and not necessarily those of the staff, members, or leadership of Relationship Coaching Institute.
This column answers questions submitted by our readers. Submit your question here www.relationshipcoach.org/ask-the-coach and it will be forwarded to our coaches all over the world. Each issue, we'll publish a few answers from our RCI coaches.
Announcements

Join us on the Spirit of Love Cruise!
We've joined forces with Seminars at Sea's "Spirit of Love Cruise" for a wide selection of workshops on spirituality, personal growth, and conscious relationships, as well as classes in Tai Chi, Tantra, Yoga, and more. Attend as few or as many as you like!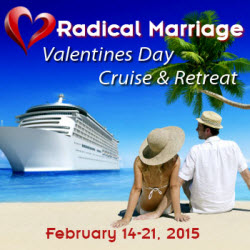 Experience 7 days of beauty, connection, and fun on the Mexican Riviera on the incredible Crown Princess
Celebrate Valentine's Day with hundreds of like-minded singles for a week of rejuvenation and renewal
Relax and allow yourself to be pampered with exquisite food, service, and comfort as you combine fun in Mexico with inspirational relationship and personal growth classes and workshops
On-board fun and entertainment galore- youth and teen programs, Broadway shows, health club and spa, golf, pool and hot tubs, movie theatre and more. Kids welcome!
Food, entertainment, amenities, and workshops all included at one affordable price
Hosted personally by David and Darlene Steele, a rare opportunity to learn directly from the pioneers of Conscious Dating
Join us as we celebrate the release of Radical Marriage! Book NOW for best discount. More info at www.radicalmarriagecruise.com/