What's wrong with wanting to be single?
Dear Coaches,
I'm single and not at all interested in ever getting married. I have a full life filled with friends, travel, and hobbies, and I'm sincerely happy with being alone.
My family is always pressuring me to find someone and telling me that it isn't normal to be okay with being alone. They think I will change my mind if I ever find "the one", but I can honestly say that it's just not important to me.
How can I get them to see that I'm okay and this is simply a live-style choice?
~ Keisha.
---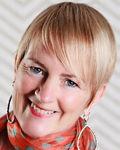 Marian responds ...
I congratulate you for discovering what you want and creating the lifestyle of your dreams! It sounds wonderful! I would venture to guess that very few people can say that they are as happy as you are.
I encourage you to continue your ideal lifestyle and give up trying to convince your family that you are happy. The best way to show them is by example. You know that you are loving you life and that's all that matters. You can do this respectfully by simply changing the subject whenever they bring it up. I encourage you to let go of their expectations of you and continue to please yourself.
Marian Meade | www.marriagemindedcoaching.com
---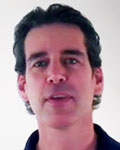 Daniel responds ...
To start with, you may or may not get your parents to see that you are happy with being alone. Sounds like they might be coming from an era where it's important for a woman to find a man, get married and live happily ever after. What was yesterday's norm obviously doesn't work for you.
One way to help your parents is to let them know that "not normal" is becoming very normal. Statistically speaking, 44% of the adult US population is single and shows that it is a viable way of life for many individuals. http://www.statisticbrain.com/dating-relationship-stats/
Secondly, if they don't get it, instead of getting them to understand you, you might want to try shifting your perspective. Can you be okay with the way they see you no matter what? Can you accept their point of view without trying to change them? This may be a challenge for you at first. However, this might be a chance for you to accept yourself and accept how your parents see you on a whole new level.
There are many gifts when you are able to let go of how things "should be." Freedom and acceptance, to name a few.
Daniel Leonardi | www.loveunlimitedcoaching.com
---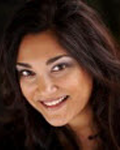 Anita responds ...
Congratulations on knowing who you are and staying focused on what pleases you! People spend decades living on the fence when it comes to knowing what they want, especially when family places pressures.
Convincing others what your definition of happy is can sometimes feel like two sides trying to mix oil with water. In this situation, peace can be a two-step process:

1) You must have peace with your own decision; and
2) They must find peace in your decision.

You're already halfway there, having completed the first step. To help your family reach step two:

A) Share your appreciation in them wanting what they think is best for you.
B) Inform them respectfully where you are today; and
C) Explain clearly what you'll need from them to support your decision.

Everyone has their own journey. Their current intention may ultimately be based upon what they think or know has worked for them, and they figured it is supposed to work for you. Hopefully in time they will understand, adjust and appreciate your choices. No matter the outcome, I'm proud of your love for yourself and desire to have your family love you just the beautiful way you are.
Anita Myers | www.innerscopeconsulting.com
---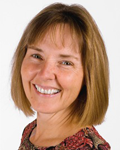 Jeannine responds ...
As a divorce coach who has seen far too many relationships go badly after pursuing a relationship that was against their better judgment, I applaud you. You sound like a very conscious and aware individual. Yay for you.
As far as "getting them to see" anything, I wouldn't count on it. This is a time for boundaries. Start gently at first.You might want to thank them for their heartfelt concern and let them know that it is your life and you are the one who has to live it. If they persist, set some limits. "I don't want to hear about this any longer. If and when I am ready to be in a relationship, I will let you know." (Or whatever feels true for you.)
Too many people date from a place of loneliness or neediness because they don't have a life they love and they need someone to make it better. That is a recipe for heartbreak. You are holding to your personal integrity. Sometimes the life we love is right in front of us and we don't see it. I'm happy for you that you do.
Jeannine Lee | www.beyonddivorce.com/services/after-your-divorce/grea-singleness/
---
This column answers questions submitted by our readers. Submit your question here www.relationshipcoach.org/ask-the-coach and it will be forwarded to our coaches all over the world. Each issue, we'll publish a few answers from our RCI coaches.
Announcements

Free Program: Single By Choice
What type of single are YOU?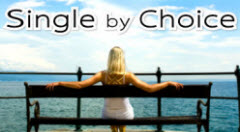 Are you happy being single and intend to stay that way for the rest of your life? ...or are you telling yourself that when what you really want to find someone but you've just given up?
Join us for a stimulating panel discussion of guest experts as we explore the (apparently) complex world of being single in today's world.
Access this free program here!
---
Sexy Secrets to a Juicy Love Life
Co-authored by RCI Members
Antoinette Freeman, Renessa Rios, and Sandi Boyd
Proven Tips Successful Single Women Use that Help Them Avoid Frustration, Unhappiness and the Worry They'll be Alone Forever