My husband is bringing me down with his negativity. What should I do?
Dear Coaches,
My husband and I have been married for 41 years. We are best friends and I love him very much. Over the years he has become very negative. He comments about everyone and everything. His negativity is starting to wear on me. I am starting to distance myself from him, just because he is bringing me down. What should I do?
~Lily
---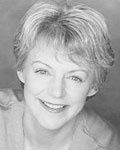 Nina responds ...
Start with a gentle conversation mentioning that you have noticed he is unhappy about a lot of external things and ask him if he is unhappy with his life. People who are negative about a lot of things are generally unhappy with themselves and are reflecting that unhappiness outward. In this conversation do NOT make him wrong for it. No one reacts well to being made wrong. These are his perceptions of how the world looks to him.
For yourself, what are you doing to care for and please yourself to model good self care for him? Are you honest in your emotional sharing with him? Do you speak your personal truth openly with him? Does he with you? Do you get curious when he criticizes and complains and ask him if he has a request?
Rather than refute his negative assertions, you might try asking what he would prefer instead? Ask for more clarity about what and why he feels the way he does about it. Is he feeling helpless? Is his negativity related to him aging in a changing world? Use it to deepen your emotional connection instead of avoiding him, which may make it increasingly worse.
Nina Potter | www.ninapottercoach.com
---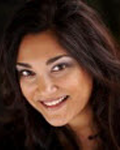 Anita responds ...
We all evolve into new places in our lives, adjusting to changes. Not everyone adjusts as well as we would hope. Consider the following methods of approach:
Take your husband to a place that brings him feelings of content, joy, and laughter. Often physical or medical circumstances, familial responsibilities, work place expectations and demands, or just the daily monotony of the "grind" can reach an annoying redundancy that causes the grump in us to come out and growl. We may project our frustrations on others unconsciously and a change in scenery can elevate the soul, especially with his best friend by his side.
Being best friends holds an advantage in your relationship where you can be authentic and respectful, so use your benefit to your advantage. Respectfully share your concern of his change of behavior and bring him back to the positive memories that he can recognize and appreciate with you.
You have both worked through tons of ups and downs of all kinds together, for better and for worse, and my wish is for your love and friendship of 41 years proves that talking and loving through the changes will help you both reach your 42nd anniversary, and beyond.
Anita Myers | www.innerscopeconsulting.com
---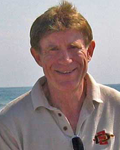 Randy responds ...
Without a lot more detail it is impossible to say why he has become so negative. It could be a coping mechanism to cover his own feelings of inferiority. I doubt that this is something you can correct on your own, since it's been developing over a long time. Also, it's possible he has negative feelings towards you, or the relationship, and this is being transferred to other aspects of his life.
My best recommendation is that you see a coach or counselor to do some problem solving together. There also has to be something in this for him - he likely will be "negative" otherwise - so you'll have to be creative in coming up with something important to him that will cause him to want to work with you and a coach/counselor.
Maybe you could decide to go on a second honeymoon a year from now, some place he's always wanted to go, and use the coaching sessions to "polish" your relationship prior to the trip so the trip will be one you will both enjoy and cherish forever.
Randy Hurlburt | www.PartnersinLoveandCrime.com
---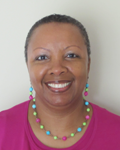 Barbara responds ...
Congratulations to 41 years of marriage. Have you had this conversation about your thoughts and feelings with your husband, and if so, what was his response?
If you have, and you're now expressing it in your question, I would say to you that something has changed. It sounds like there has been a shift in your relationship, and most certainly in him, since he hasn't always been this way. Can you recall when the shift took place, and what was done about it initially? Has this behavior been minimized and tolerated over the years, and now that you have gotten older, it's becoming more disturbing?
Consider that the changes within the two of you, might be causing a shift between the two of you. Do an internal check with yourself to see if you can locate anything that might be causing you to distance yourself, and consider what that's all about. Afterwards, maybe you can come from a different space and then approach your husband from a place of the love you have for him as your best friend, to see if he is willing to open up about your concerns.
Barbara Ann Williams | www.barbaraannwilliams.com
---
The opinions stated are those of the authors and not necessarily those of the staff, members, or leadership of Relationship Coaching Institute.
This column answers questions submitted by our readers. Submit your question here www.relationshipcoach.org/ask-the-coach and it will be forwarded to our coaches all over the world. Each issue, we'll publish a few answers from our RCI coaches.