She doesn't care that our house is a mess... HELP!
Dear Coaches,
My wife and I constantly fight over keeping the house clean. Our house is small and has clutter everywhere. She doesn't care that it is messy and would rather spend her time doing just about anything else except housework. The mess is overwhelming to me and I don't invite people over anymore because I am embarrassed. I don't mind cleaning it myself, but within a day or two it looks the same. She just won't put anything away. I canít live like this anymore. What can I do? Please help!
~ D.B. from San Diego, CA.
---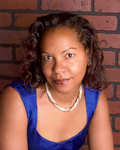 Kiki responds ...
Great question! My husband and I also have different cleaning styles. I hate cleaning. We like having people over regularly and to be honest, that is the only time I feel compelled to do a deep cleaning. The rest of the time he will 'tidy up' the home because he likes everything just so.
If you are the clean one, why not do it? I'm sure there are other areas that your wife is doing more than you. Does she do most of the cooking? Or taking care of the kids/pets? If you are better at cleaning and more concerned with it, don't require her to do more than she already does. Hire a reasonably priced cleaner if you need help. There are companies these days that charge only $20 per hour. She may be willing to pay for it herself as her contribution to the cleanliness of the home.
Don't let something that can be easily remedied by outside helpers cause problems in your marriage. Extend grace to her in this area, as Iím sure she is extending grace to you in some other area. Hope this helps!
Kiki Strickland | www.kikistrickland.com
---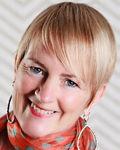 Marian responds ...
The solution might be for each of you to share your deepest thoughts and feelings around the "mess" issue so you can figure out how to help each other get your needs met and be happier.
Regardless of how justified your feelings are, there's no doubt that nagging and criticizing your wife are a real turn off for her. You may be surprised to hear from her that she wants to feel respected and cherished and that instead, she's been feeling unloved and worthless. She may be feeling like she's living with her boss.
You need to kindly share with her that a tidy, organized home makes you feel good, and that (I'm guessing) you feel disrespected and unloved, and unimportant, and sad, and distressed when she creates clutter and you aren't able to relax in your ideal environment.
Only by being vulnerable with your feelings can you understand and empathize with each other, which then motivates you to help each other get your needs met and be happier.
Marian Meade | www.marriagemindedcoaching.com
---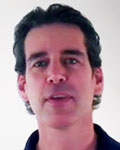 Daniel responds ...
I understand your difficulties. I suggest that you both agree to create a safe space, sit down and just listen to each other.

Here is a strategy that is adapted from Terrence Real, "How Can I Get Through To You," specifically, the Non-Defensive Speaking Tool.


1. Share what happened.
2. Share your interpretation, based on what happened.
3. Share how you feel.
4. Express your needs.
5. Make a simple, specific request for change.
So here's what it might look like:
1. "What I see you do is leave stuff around the house."
2. "What I make that mean is you donít care that itís messy."
3. "How I feel about this is overwhelmed and embarrassed."
4. "What I need from you is a little more understanding."
5. "What I would like is for you to put things away or ask me for your help."
She may not be able fulfill on your request to put things away. Negotiate so that it can work for both of you. Maybe she can start with keeping a portion of the house organized. Or make a game out of it-when she keeps the house organized, celebrate by taking her to her favorite restaurant.
Daniel Leonardi | www.loveunlimitedcoaching.com
---
This column answers questions submitted by our readers. Submit your question here www.relationshipcoach.org/ask-the-coach and it will be forwarded to our coaches all over the world. Each issue, we'll publish a few answers from our RCI coaches.