I want to have another baby, but my husband doesn't. What do I do?
Dear Coaches,
My husband and I have one child, who is 7 years old. I want to have one more baby, but my husband does not want anymore. We are financially secure and I think we are great parents. I have always wanted at least two children. I am getting older and would like to be pregnant by next year. I feel like my time is running out. This is a HUGE deal for me. I don't want to have regrets later. What do I do?
~Julie
---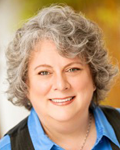 Terri responds ...
This is a challenging situation, for sure, it's going to require you to make some very clear decisions about the priorities you are choosing. Which is more important to you, a healthy, respectful, and balanced relationship with your husband, or having a child. (PS -There is no right/wrong answer, no judgement. This is about your heart's desire)
I don't say that to be harsh, I am serious that it's a decision only you can make for yourself. If it's having a baby, are you willing to do it if it is against your husbands desires? If it opens the door to all the possible consequences of that kind of possible disconnect. If so, then you move forward eyes open.
If you feel that being a Mother again is essential to your sense of well being, then you are choosing that to be more important to you than your relationship with your partner. For you, it might be totally true that it is more important in your life. I don't mean that it's that simple, that black & white, but it can be easier to make decisions when you cut away extra details.
Of course, you can approach your husband with your deep feelings around being a Mother again, you can ask for his support and for him to reconsider his position. You can ask what he thinks, or feels, about having another child Ė as in his 'why not' to your 'why'. There are lots of conversations that could be had, but first, go to your gut. What is YOUR truth, your bottom line, your priority?
Terri Hase | www.BetterYouProject.org
---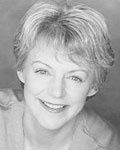 Nina responds ...
It sounds like time to sit down together, face to face, holding his hands in yours and asking him what his concerns are about having a second child. You will probably get a better response if you tell him ahead of time so you donít blind side him with the question. Let him know you want to know what his concerns are and give him a few days to think about it. Let him know how long you need (keep it under an hour) and what day and time you want to talk.
How has it worked out for him to have the first child? Have you been giving him attention and making time for dates alone with him? Do you get a sitter and still do fun things together? If his life was drastically changed by your first child, he may not be willing to go through the process again now that your first child is finally out of those early stages.
He may have forgotten what was good about those early years or he may need reassurance that this time will be different with an actual plan written out by you showing exactly how it will be better.
Nina Potter | www.ninapottercoach.com
---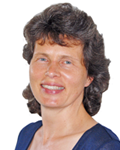 Judith responds ...
You have much at stake. If you just go along doing nothing about this issue, inevitably it will fester resentment and damage your relationship. However, there is hope. By paying serious attention, you may work through this and come out knowing and loving each other more than before. It is imperative that both of you come with the attitude of openness to really hear the other, and be willing to look at ways that might facilitate an agreement.
While there can be no halfway measure, you either have a child or you don't, there may be certain conditions which would make it more or less desirable to do so. Be willing to explore different options and scenarios. A good question to ask would be, "What might need to happen for you to change your mind?" Often fears, pet beliefs, what is trendy and what is within our comfort zone influences the way we want things to be.
A wonderful tool for resolving this issue would be the Communication Map. While it is easy to learn and to use by yourselves, you might want to consider engaging the professional services of a Couples Coach for support.
Judith Halmai | www.judithhalmai.relationshipcoach.org
---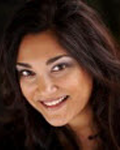 Anita responds ...
Having a child is a wonderful blessing, and congratulations to you and your husband for being parents of a little one for seven years! My husband and I are parents of an 8-year-old, and let me tell you, itís a true blessing to be financially secure and have the parental joy necessary for a thriving family!
When discussing your desires with your husband, look a little deeper into the reasoning behind his declination, and your reasoning for an addition. Walk over to his side of the thinking fence to view what his message really is, and if you can talk through the pros and cons together, respectfully showing him your perspective and intention while recognizing his, you might gain more clarity in what you have as realistic options at the family-building table.
He loves you, and holds a strong responsibility as a husband and father. And you love him, being his wife and a loving mother, so it's important for you both to hear the possibilities and grievances together to smooth out any conflicts.
In the end, whether or not there is an addition, keep your love for each other strong for yourselves and as role models to your 7-year-old.
Anita Myers | www.innerscopeconsulting.com
---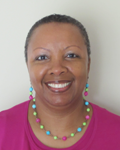 Barbara responds ...
Hopefully this is something you discussed prior to marriage and in the course of life happening your requirements, needs, and wants changed? If so, this would be considered a major deal breaker. If you did not have this conversation prior to marriage, it most certainly can affect the marital relationship.
There is much more said about you and your desires in the marriage and what you want. Are you more committed to having another child than you are seeing to it that the three of you are a peaceful happy family? Have you considered evaluating why this is so important to you and maybe look into doing something that could fill the void or space that makes it such a longing?
Since the two of you have different desires, it may help working through some of this with a counselor or relationship coach if you are not able to come to a mutual understanding and agreement. Either way you must figure out how to work through this where the outcome will be a win-win for all concerned. Anything less would be selfish and inconsiderate, especially due to the lifelong responsibilities of raising a child. Something to think about.
Barbara Ann Williams | www.barbaraannwilliams.com
---
The opinions stated are those of the authors and not necessarily those of the staff, members, or leadership of Relationship Coaching Institute.
This column answers questions submitted by our readers. Submit your question here www.relationshipcoach.org/ask-the-coach and it will be forwarded to our coaches all over the world. Each issue, we'll publish a few answers from our RCI coaches.