She's only happy when she gets her way - what about me?
Dear Coaches,
Sometimes I feel like I'm the only one in our relationship who wants things to go smoothly. When my wife sets her mind on something, she has to get her way or else it leads to a big fight.
Whenever we have a disagreement, I find that I end up giving in just to keep from fighting. I wish the saying "happy wife - happy life" was true, but I'm not really happy. It doesn't seems right that she doesn't care about what I want, and that I can't even have a say on where we eat dinner or the movie we watch.
What can I do to help her see my side?
~ Jeff
---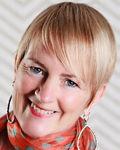 Marian responds ...
It sounds like you are in quite a challenging situation. I suspect that perhaps you were attracted to your wife's take charge attitude when you first met, but now you are feeling like you have no say in the relationship.
I understand your desire to keep the peace, but the problem is that unless you find a way to speak up, you are both going to be unhappy. I encourage you to find a couples coach who can help you to tolerate the conflict that will come when you start to express your desires.
Keeping the peace works in the short term, but over time, it will erode your relationship. Also, unless you speak up for yourself, your wife wont have the opportunity to grow and learn how to be a loving partner.
Marian Meade | www.marriagemindedcoaching.com
---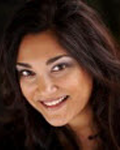 Anita responds ...
As a married woman I can appreciate your passion and embrace your quest in finding balance in your and your wife's desires.
Balance can be attained, but it will take the work of both parties to make that happen. Let's review the ABCs...
Accountability is key: Have you honored your wife to the extent that you've dishonored your needs? Have you aided in setting a standard where she trumps all decisions? Has she held herself accountable in terms of honoring you and your union?
Behaviors: Are we behaving badly? We often woo our spouse by enabling unappealing behaviors, over-sacrificing our own joys to please theirs, and curtailing the encouragement of needed behaviors a healthy relationship needs.
Checking In: In all things healthy and good, a marriage check-in is necessary. It's a form of maintenance that's essential in anything we love and want to keep in good standing. It's done for things, but not so much for love. Sharing respectful honesty when reviewing the state of your union gains opportunities to adjust to mutual needs.
Give the ABC's a profound try and supplement with a professional advocate who can guide you toward your heart's satisfaction.
Anita Myers | www.innerscopeconsulting.com
---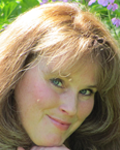 Denise responds ...
Perhaps you are giving in too easily, to avoid conflict.
Your wife may have experienced childhood trauma, which creates an inability to be flexible. Rigidity creates a semblance of order, certainty, and feeling of being in control, of home and circumstances. We must understand our partner in order to have compassion.
You may feel a sense of disempowerment that actually may have started long before you met your wife. The feeling of not being "at choice" is common among adults who experienced a dominating parental figure in childhood. This relational dynamic then gets carried into our romantic union, first by choosing the partner who aligns with this imbalance. Then we may act out the resentment and dissatisfaction on our partner.
I would suggest you read the book Choice Theory by Dr William Glasser. Practice the art of negotiation, when you both desire two different options, by choosing a third neutral option. If your wife resists negotiation, then practice your right to be "at choice" by going out to your favorite restaurant or by watching your favorite movie, even if it means going solo.Gently demonstrate to her that exercising flexibility is rewarded with the blessing of your company.
Denise Wade Ph.D. | www.sweetharmony.net
---
This column answers questions submitted by our readers. Submit your question here www.relationshipcoach.org/ask-the-coach and it will be forwarded to our coaches all over the world. Each issue, we'll publish a few answers from our RCI coaches.