Is she just dating me for my money?
"Dear Coaches,
I met a woman 3 months ago and we've been dating a couple times per week since then (not intimate up to this point). We really enjoy each other's company and we participate in a variety of activities. We talk a lot, laugh a lot and share common values and interests.
On our last date, she revealed that she is in deep financial debt and she wants to borrow some money from me. This makes me uncomfortable and makes me wonder if she's dating me for my money/potential or if she really enjoys me for who I am. I'm not comfortable lending money to anyone and the idea of debt doesn't work for me either. Any suggestions or should I just end things? I really like her, but...."
~Mitchell in Manhattan

---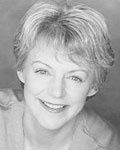 Nina responds ...
Dear Mitchell,
Use this as a perfect opportunity to test your relationship to see if you can be a team together. Let her know you don't lend money to friends because it can ruin a relationship and your relationship with her is too important to you. Offer instead to sit down with her to create a plan to get her out of debt. (You can still offer to GIFT her money if you want).
This will test several issues. Is she only in this to empty your wallet? Now you'll know before it's too late. Does she work well with you as a team? If not, you just dodged another relationship killing bullet. Is she coachable? Can she take your advice when it's really needed or will she rebel and push you away?
How she handles this hurdle will teach you a great deal about how she'll handle future difficulties and ALL relationships have challenges as they grow and evolve. You'll also learn a great deal about her skills relationship with money.
It's good to learn this now before investing more time in a relationship that seems promising but doesn't have the resources to last.
Nina Potter | www.NinaPotter.RelationshipCoach.org
---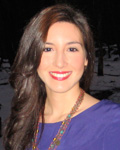 Courtney responds ...
Dear Mitchell,
I believe the key is the 4 words that you mentioned: "This makes me uncomfortable..." Maintaining your boundaries is essential to a healthy, respectful relationship. Moreover, maintaining boundaries at the beginning of a relationship is especially important, because you set standards (both in someone else's mind and your own) for the kinds of interactions you will have with that person in the future. I would not advocate you doing anything that makes you feel uncomfortable.
At the same time, don't jump to conclusions and assume this woman is dating you for your money. There is no need to make any rash decisions and "just end things."
Ultimately, a bit of honest and caring (not accusatory) communication about how you feel should shed light on the situation. If she truly wants to be with you for who you are, then she will be respectful around your boundaries of not lending money to anyone. And, if she was just looking for a loan, then the truth will come out, and you'll be better off spending time with someone genuinely wants to be with you for you.
Courtney DeVon | www.consciouslovecoach.com
---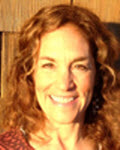 Lynne responds ...
It is wonderful that you have met someone you already have much in common with. And, I appreciate your desire to get clear just what her request is about. Most important, though, is for you to uncover what this brings up for you. One approach I recommend is to look at your relationship vision and requirements around money. Since this feels uncomfortable, at a minimum, take time to reflect before you talk with her.

A three-part solution:
1. Consider whether you want a long term committed partnership or are ok dating someone short term.
2. Reflect upon your ideal relationship. Describe (writing is helpful here) both your and your ideal partner's relationship to money. If you discover carrying deep debt is not in the picture and financial stability is a requirement, probably her money issue will not be resolved unless there are extenuating circumstances. And, you will want to hear her talk about the situation with you.
3. I suggest you first share your thoughts with a friend or relationship coach. Then, if the woman you are dating is open to it, have a candid conversation; explain your attitude including insights from questions one and two. Ask her to respond to what she has heard. If she is in an unusual situation, listen for information that would indicate she is committed to long term financial stability and is actually really interested in getting there herself.
Lynne Michelson, MSW, CPCC | www.consciousandplayful.com
---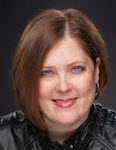 Laura responds ...
Dear Mitchell in Manhattan,
Money can be a big issue in any relationship; especially when needs and expectations are not spoken, but simply assumed. What I hear is a bit of a conflict between your heart with your head. Your heart may be saying, "You care about her so, help her. She would appreciate it!" While your head might be saying, "Oh, no! This isn't a good idea. This could seriously complicate things now and in the future."
Truth be told, you've already somewhat answered your own question. It sounds like you want to continue dating her, and you feel uncomfortable lending her money. (If you ever watch Judge Judy, a high percentage of the disputes revolve around a boyfriend or girlfriend lending money.) So, perhaps there are two other questions here that you need to answer first.
The first question you need to ask yourself: "Am I willing to date someone in deep financial debt?"
If the answer is "no," then you have your ultimate answer, which is to end the relationship. As painful as that might be, ending the relationship right now will avoid major complications down the road. When you choose to go against a core value you will eventually find yourself at an unsolvable problem resulting in wasted time with this person (when you could have been dating someone else) and a experiencing a whole lot of frustration that you could have avoided.
If the answer is "yes," then there is a new question for you to answer. "What are the boundaries and borders I need to put into place regarding money in any relationship?" Once you've become clear on that, your ultimate question might be how to tell her all of this. After all, you don't want to hurt her feelings, yet you still want to honor your needs.
At this point, the ball is in her court. She can take it personally, she can choose to end the relationship, or she can appreciate your honesty and further the conversation with you. Either way, you will feel good knowing that you have honored your needs and expectations, and you will have a clear direction for the next step in your life. Heck, if she engages you in an open and honest conversation, it might just be a fantastic foundation for the two of you to build upon from here!
Laura Menze, MBA CPCC ACC | www.LifeQuestAlliance.com
---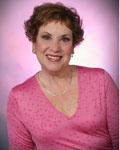 Marcy responds ...
Dear Mitchell,
You are not financially responsible for her and certainly not responsible for any debts she has incurred. You must make it clear to her that you set boundaries in your dating relationships to include steering away from 'lending' money. Remind her you are a date and not a bank.
The problem though isn't so much that she wants to borrow money as much as it is how she got into deep debt. You may want to delve deeper into the reasons because they can reveal quite a bit about her character or her life. There is a huge gap between being in deep debt because of medical expenses and being in debt because of gambling or drugs.
Therefore, her asking you for money may not be a solid reason to leave the relationship although it is a red flag that definitely needs to be addressed. Your being uncomfortable is a reaction and you may want to get clearer as to why you are responding this way. Did her request infringe on your value system or did it trigger a limiting belief you have? Also, try revising your last sentence from 'but' to 'and' and see what you come up with.
Marcy Rich, M.A. | www.marcyrich.com
---
This column answers questions submitted by our readers. Submit your question here www.relationshipcoach.org/ask-the-coach and it will be forwarded to our coaches all over the world. Each issue, we'll publish a few answers from our RCI coaches.
---