Announcements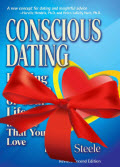 A Valentine's Gift from RCI
For the first time ever, download the complete digital version of our ground-breaking Conscious Dating book as our Valentine's gift to you just for "Liking" our new Let's Get Real webTV program (more info below). Expires 02/14/2013.
For free, immediate access click here
Please forward to your single friends and family members!


---
Free Valentine's Webinar Series
If you dread being single on Valentine's Day, this is for you! Free 5-day webinar series February 11-15 featuring a panel of RCI coaches to help you prepare to meet the love of your life.
To register click here
---

New Relationship webTV Program Launches
Just in time for Valentine's Day, Let's Get Real is a weekly webTV show that tells the truth about love, sex, and relationships. Register for free membership in our Getting Real Club and be the first to be notified of new episodes and get exclusive access to our Radical Relationships video series. For a sneak preview visit www.GettingReal.tv
Ask Our Coaches:
How do I get through Valentine's Day alone?

I loved Valentine's Day when I had someone in my life, but now...


This column answers questions submitted by our readers. Submit your question here

www.relationshipcoach.org/ask-the-coach

and it will be forwarded to our coaches all over the world. Each issue, we'll publish a few answers from our RCI coaches.
---
Dear Coaches:
Valentine's Day is coming soon. I've been divorced 5 years and recently broke up with a man I was dating for about three years. I feel very alone. I love this holiday and have many good memories of spending it with my former love. Do you have any suggestions for me and others like me to get through this holiday which is all about love and romance-especially when we don't have that in our lives?
--Alone in Albuquerque
---
Eva responds ...
Dear friend,
Valentine's day is a beautiful holiday for couples as an occaision to reinforce their love and commitment, but it can bring feelings of loneliness and sadness in singles, especially in situations like yours. Remember that this holiday is about love, so think about the people that bring love into your life and reach out to your single friends or family members. Instead of focusing on the love you are lacking, appreciate the love you do have around you. Start now by being the loving person you know how to be; project your love around you and love will come back to you exponentially!
Eva Abad | www.evaabad.relationshipcoach.org/
---
Jianny responds ...
Dear Alone in Albuquerque,

Yes, spending Valentine's Day with a romantic partner is ideal but who's to say you can't 'feel the love' while in transition? Life is to be enjoyed -- lived to the fullest. Don't wait to have a romantic partner to do the things you love or that make you feel alive. It is important to live the life you always wanted as this positions you to attract a mate who is on a similar path as you.

I know someone that instead of staying home on Valentine's Day went to an event featuring swing dance, something she is passionate about. There she met the love of her life. They shared a passion for dance and two years later tied the knot on Valentine's Day, of course!

Take pleasure in life. Connect with people that share similar passions and enjoy yourself. Maybe you'll meet the love of your life, maybe you'll make a friend for life. Cherish each moment we are given is a gift from God and make it count.

Jianny Adamo | www.fearlesslove.net | 954-495-4566
---
Udall responds ...
Alone in Albuquerque,
Valentine's Day as well as many other holidays can be reminders to singles that they are not in a romantic love relationship. You feel alone and it seems as if everyone else has someone. Most of us forget that we always have someone for a love relationship whether we have a partner or not. We can be in a love relationship with ourselves. We focus on someone to have in our lives so we can feel and give love, and iIn the process of seeking love outside of ourselves we forget the most crucial love relationship of all – loving oneself. We have to love ourselves unconditionally before we can truly love someone else. Spend this Valentine's Day loving you. Plan a special self-love day. Play hooky from work (if you can), plan your favorite activities or try something new that you have always wanted to do. Take yourself to dinner, a special movie or spend an evening with special friends. Loving yourself this Valentine's Day takes you another step closer to bringing that new romantic love into your life. Happy Love Yourself Day!
Udall DeOleo | www.allaboutrelationships.us
---
Tereasa responds ...

Dear Alone in Albuquerque:
While it's true that Valentine's Day is about love and romance, who says that it has to be? Could it be a day to celebrate all the people in your life that you care about and who care about you? Could it be a day for you and a few special people to create a lovely little Valentine's celebration in honor of your friendship?
Perhaps Valentine's day can be a day for you to tell your friends and family, in whatever way that is meaningful to you, that you care about them. Perhaps you could even plan invite your friends over to enjoy dinner and a glass of wine. I urge you to be creative and consider ways to make February 14 a special day for you.
Tereasa Jones, M.S., MCRC | www.CoachedLiving.com | 918-787-7600
Feature Article:
How to Celebrate Being Single on Valentine's Day

By Maeve Crawford ~ The Soul Mate Catalyst
---
Once again we are moving towards that time of year when all the shops are festooned with reminders of romance and coupledom, and television advertising adds salt to the wound.

Valentine's Day is about celebrating romantic love. If you're single, this can be a time of feeling lonely and wondering if the loving partner you seek will ever show up. You might even feel annoyed with all the fuss over a day dedicated to celebrating a romantic connection that you don't have. Valentine's Day can be an unwelcome reminder for many singles who are alone and longing for a loving connection, but it doesn't have to be a downer. Believe it or not, Valentine's Day can be a great day to celebrate being single!

What You Seek is Seeking You!

The first step to creating something in your life is to see it in your imagination. Everything ever created has started out as an idea. Imagine if Edison gave up on his 9,999th try, his invention would never have come to pass. It is essential to believe not only that you deserve to experience a fulfilling love life with your beloved, but also to believe it can and will happen. What you believe is what you will achieve. Your lack of belief and fear it may never happen is likely what is pushing away the thing you most want to experience!
Which is more likely to lead to success?

The belief that you are not worthy, less than deserving, or that it is never going to happen because it hasn't so far.
OR
The belief that you are worthy, you deserve and you will attract the right person, who will love and value you simply for being you?

Rumi said "That which you seek is seeking you." The soul mate you are in search of is also in search of you. Are you ready and available for this person? If you are holding onto any hurts or still feel a longing for a previous partner, this will block you from attracting your soul mate.
Here's What to Do:
Clear the space for your beloved to enter your life by:

Letting go of your past and embracing your present
Creating an emotional and physical space for your beloved to step into
Your beloved will appear when you are ready and available
It is important to fully embrace your ability to make positive choices for yourself. You don't have to say "Yes" to someone because you fear you might be single for the rest of your life if you say "No." Saying "Yes" to someone who isn't your true soul mate will block your true love! Don't settle for less.

Practice being your true self. Get to know yourself. Fall in love with yourself. Know that you are perfect exactly as you are, warts and all! Your soul mate will love you for who you are. When you are your authentic self, others in your life show up as their authentic selves. Only then can your relationships be truly genuine.
Einstein said, "The sign of insanity is doing the same thing over and over again and expecting different results." Dare to try something different. Get up. Get out and get socializing!
Happy Valentine's Day!
Copyright © 2013 by Maeve Crawford. All rights reserved in all media. Used with permission.


Maeve Crawford is a certified relationship coach for singles. Now affectionately known as 'The Soul Mate Catalyst,' she specialises in empowering women who feel they've left it too late for children and marriage, to fall in love with themselves as part of the soul mate attraction process she teaches. www.BecomingYourOwnSoulMate.com
Bonus Article:
It's Valentine's Day and I'm Alone Again

By Faith Meenan
---
Does this feel familiar?
Is this getting old?
Are you ready for a change?
Have you been hibernating?
Maybe you WANT a relationship but you just aren't sure you feel ready. Or, if you look at your past experiences, you find yourself scared and a little unsure about the world of relationships.
Perhaps you are asking yourself questions like:
What am I doing wrong?
Isn't there ANYONE out there with whom I click?
Maybe I'm not ready for a relationship anyway.
What's wrong with men/women???
Maybe I'm just too picky.
I guess I'm just not cute enough, smart enough, thin enough etc., etc., etc.
Why is it that everyone I'm attracted to isn't attracted to me?
Well, how do you feel NOW??? Are you eady to move into a relationship or are you thoroughly depressed?

Let's address some of these questions:

What am I doing wrong?

Well, it might be that you are doing nothing wrong - except that you are not really clear on who YOU are and what YOU want. Spending some time getting clarity around that BEFORE getting into a relationship can reap BIG dividends.

Isn't there anyone out there with whom I click?

Of course there is! But are you looking in the right places? Take notice of the things that really interest you and go to the places where those types of people go. Maybe you DO go to those places but still don't meet anyone. Perhaps you just need some practice on how to approach people. Talk with people who do that well and learn from them.

Maybe I'm not ready for a relationship.

Take this Relationship Readiness Quiz from consciousdating.com. ARE you ready?

Just answer "Yes" or "No" to the following questions:
I know what I want in life and in relationship.
I know my requirements in a relationship.
I am happy and successful being single.
I am ready and available for commitment.
I am satisfied with my work and career.
I am healthy in mind, body, and spirit.
My financial and legal business is handled.
My family relations are functional.
I have effective dating skills
I have effective relationship skills.
What's wrong with men and women?
Probably nothing that a little real communication couldn't fix. By real, I mean, each person MUST show up being totally who they are, not what they think they NEED to be to please another person.
Maybe I'm just too picky.
Well, it is good to be VERY clear about what are your requirements. A requirement is non-negotiable, but there is some wiggle room for things that you want and need. Sometimes keeping those clearly defined is tough. Spend some time thinking through these things by making a list. If you can live without something, it's not a requirement, but if the relationship would be doomed without it, then it IS a requirement.
Maybe I'm not enough.
Take a good look here. Are there some things about yourself that need some attention? If there are things about you that bother YOU, get the help you need to do something about it. If they don't bother you but OTHERS comment, let go of it. Don't change yourself to please anyone but yourself.
Why is it that everyone I'm attracted to, isn't attracted to me?
Is the real you coming out? Or do you shrink back? Again, getting clarity around who you are AND getting clarity on your own limiting belief system could do wonders for you.
So, What Can You Do for Valentine's Day?
Here's a suggestion:
Take a look at the above questions and answers. Pick one and start working on it. See what happens. Hire a relationship coach to help you move more quickly. Begin on your road to personal and relationship success!
Copyright © 2013 by Faith Meenan Haupt. All rights reserved in all media. Used with permission.

Faith Meenan Hapt, Personal Success Coach
Founder, Christian Coaching Institute
2008 Conscious Dating Success Story of the Year winner

Conscious Dating Resources
FREE Conscious Dating Online Community
Live Conscious Dating tele-Seminars
Live Conscious Dating Tele-Clinics
Conscious Dating audio programs, e-programs, and more!

Free Membership! www.JoinConsciousDating.com
---
Advanced Conscious Dating Strategies Audio Package
Program #1 - Practical Strategies for the First Three Dates
Program #2 - Being The Chooser
Program #3 - Ten Steps for Finding Your Soul Mate
Program #4 - Conscious Dating: How to Connect to Your Life Vision
Program #5 - Conscious Dating for Boomers: Finding Love After 50
Program #6 - Scouting: Where to Find Your Soul Mate
Program #7 - Advanced Strategies for Sorting, Screening, and Testing
Program #8 - Conscious Internet Dating: Using Your Computer to Find Your Soul Mate
Program #9 - Conscious Dating at a Distance: What to Do When You're Attracted to Someone 1200 Miles Away
Available here
---
Access our Conscious Dating Knowledge Bank for innovative relationship information, tools and strategies for singles


---
Give yourself a gift - Get a Relationship Coach!

Ready to make some changes in the coming year?

Your coach is waiting for you at: Find Your Coach!
For More Information
Are you a coach or other helping professional who works with singles and couples? If you want to know more about adding the Conscious Dating Relationship Coaching tools to your professional toolbox, visit www.RelationshipCoachingInstitute.com
---
Please share this newsletter with your single friends, family, and co-workers, and you can be a partner in their success, too!
Subscribe to this newsletter here


---
Want to help people with their relationships and have a career you love?
Become a relationship coach!

Free Relationship Coach Starter Kit: www.RelationshipCoachingInstitute.com

Links to Us
Contact

Darlene Steele | Editor, Conscious Dating Newsletter for Singles Contact Here


Visit us at www.ConsciousDating.com



Copyright © 2013 by Relationship Coaching Institute. All rights reserved. Feel free to share this with others as long as our contact information and authorship is included.