Why do I end up fighting with the guys I date?
Dear Coaches,
It seems like every time I get involved with a man, the first few weeks are great. We get along and we're happy. Little by little, we start fighting over little things. We end up arguing until we finally break up. What am I doing wrong?
~Brenda
---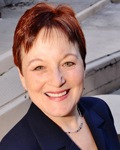 Sheryl responds ...
The first few weeks or even few months of any relationship are generally referred to as the honeymoon period. That phase is wonderful, yet it is very short term. The phase that follows is real life and real challenges and issues will begin to show up and you start to see the chinks in each other's armor. The trick is to figure out early on whether or not you are compatible partners - well before either of you are invested in the relationship
Some things to consider - Are you clear about what you need for a relationship to work for you and do you screen for those qualities early in the dating process? Are you moving into an exclusive relationship too quickly? Are you being your authentic self right from the start? Are you able to easily communicate your thoughts and feelings or do you hold back until you know each other better?
Why not use the next dating relationship as an opportunity to take your time and discover who you are as individuals, whether you share the same values and life vision, and if you can be great life partners. If so, enjoy the honeymoon!
Sheryl Spangler | www.heartandsoulmatchmaking.com
---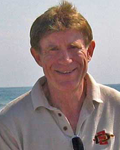 Randy responds ...
What you are experiencing is called "infatuation." It's very normal.
You both are putting your best foot forward, with high hopes and high (probably unrealistic) expectations. After a few weeks, or a couple months, reality will set in, followed by disillusionment, which often leads to fighting.
This is a "perfect storm." He is not as good as he makes out to be, and not as good as your expectations. A double-downer. The solution? Patience. Keep expectations low and wait 90 days. Date others. See if it turns into something good or fades away. If it fades, as most will, don't get down on yourself. You have to kiss a lot of frogs, so this will happen repeatedly. Not everyone is right for you, and it takes time to know.
If it survives 90 days, then it's probably not infatuation but true chemistry. There are still tests ahead however, related to your problem solving ability. As a minimum the relationship needs to survive the two year "power struggle" before you can feel any degree of confidence.
Are you doing something wrong? You are probably misinformed about love (by friends and the popular media). You will need to rectify this to succeed.
Randy Hurlburt | www.PartnersinLoveandCrime.com
---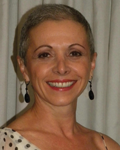 Susana responds ...
Brenda, it's easy to get along when we are in the initial throes of hormonal love. We all succumb to the rush of good feelings.
Sometimes we kiss a lot of frogs on the way to the prince.
That being said, you are the constant in all your relationships. Are you communicating your needs and wants clearly to your partner or are they coming across like complaints and judgments? Are you truly open to listening to your partner's request for change from you or do you shut down?
Learning to communicate about what we need and want as well as what annoys us is critical to moving from dating to a more committed relationship.
Perhaps it would help for you to check in with a singles coach to evaluate your speaking and listening skills and use this time as a single to become the best communicator possible and thus break the cycle.
Only you can decide if you are as good a communicator as you want to be or figure out your part in this repeating cycle in your relationships. The great news is, with good coaching, there is no doubt you have control on how to create your future relationship.
Susana D. Gonzalez| www.completerelationshipcoaching.com
---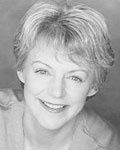 Nina responds ...
What are your beliefs about yourself and relationships that would cause you to sabotage them? Make a list of what you want in a relationship and then finish the sentence: "I can't because...". List the reasons why you can't. Notice that taken together they follow one of three general ideas:
"If I try, I'll fail", "No one will like me", or "I'm not worthy".
Now take each item on your list and turn it around and ask your mind good questions like "Why am I so successful in relationships?", "Why am I so likeable/loveable?" or "Why am I so worthy of a lasting, loving relationship?"
These questions will start turning your old negative beliefs around because they act like a Google search for your subconscious mind. Better to get 100 pages back on why you WILL succeed than on why you won't.
When you disagree with your mate, make sure you aren't making him wrong. If you disagree, by definition, you're BOTH right. You each have your own perspective and if you're making him wrong for his, then you're driving him away.
Discover his perspective first and you'll be more agreeable when you disagree.
Nina Potter | www.ninapotter.relationshipcoach.org
---
Noelle responds ...
I applaud you for taking the time to seek insight into your relationship concerns. Rather than blaming you or past partners for the end of your relationship, I encourage you to put the focus on the relationship. I am sure you heard it takes two to tango. In the beginning stages of the relationship everyone plays nice, and often forgets about their needs in order to keep peace. If needs have not been communicated with each other then resentment occurs.
The result? Little squabbles and arguments occur because the individuals' needs have not been addressed. The recommendation for your next relationship is for both you and your partner to communicate effectively during the honeymoon stage. By setting up the stage for good communication early on, will allow your relationship to progress to the next stage. Good luck!
Noelle Shoemate | (917) 359-0650
---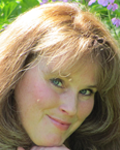 Denise responds ...
The intimate relationship is the fertile ground where we seek to get unmet needs met. When that doesn't happen we argue, become angry, unfulfilled, or critical.
We may then blame our partner with statements like "you never", "why don't you", "you didn't". This of course leads to conflict. Its human nature to unconsciously expect our partner to fulfill all our emotional, physical, sexual, and relational needs, whether we date casually or intimately. Some of these needs have gone unmet for years.
Many times we don't feel empowered to meet them ourselves. We may unconsciously carry around the limiting belief that we feel disempowered in our intimate relationship since we are relying on our partner to automatically know our every need and meet them.
When this person lets us down, and they will because they are human, we feel neglected, disrespected, not seen or heard. This leads to dissatisfaction, fighting, and eventually breakups.
To the extent that you are intimately aware of your own physical, sexual, emotional, and relational needs, are able to express those needs calmly, and able to independently meet those needs, then that is the extent that you may experience less conflict and enjoy satisfaction in your relationship.
Denise Wade Ph.D. | www.sweetharmony.net
---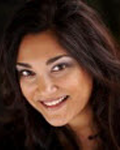 Anita responds ...
When it comes to dating, a mistake people can make is sweeping their old and unhappy experiences under the "relationship history rug" instead of looking back, and learning what works and what clearly doesn't.
We don't always know what our accountabilities are in terms of the fires we stoke, or olive branches we pluck and offer. And we aren't always aware of how we handle words and actions that thrill us or emotionally kill us.
Try looking back: How quickly do you move a new date toward commitment? What are you qualifying and limiting?
Change your perception! Release the pressure in dating and allow yourself to view each experience as an adventure, learning what works and what doesn't.
Dating isn't only to learn about others, but more to learn about yourself in the process. We often jump into relationships to claim love, marriage and everything in between, but neglect the self-work, awareness and ready-ness required to reach optimum performance and longevity.
Do an inner-scope, and keep dating. There are bad apples among good ones in an apple tree, but if you stay aware and confident, you'll gain the power to choose a wonderful, delicious and nutritious apple.
Anita Myers | www.innerscopeconsulting.com
---
This column answers questions submitted by our readers. Submit your question here www.relationshipcoach.org/ask-the-coach and it will be forwarded to our coaches all over the world. Each issue, we'll publish a few answers from our RCI coaches.