Do I have to tell my wife everything?
Dear Coaches,
My wife is accusing me of having an affair with a woman at work and is threatening to divorce me. It's not true. Before I met my wife, I did date this woman for about a year. I never told her but somehow she found out. I don't think I should have to tell my wife everything I've done or am doing in my life. It had no bearing on my dating and marrying her, but she's accusing me of keeping secrets and is demanding I give her a rundown of my past. What's the big deal? It's not a secret. It's just something I chose not to share because it's irrelevant. I love my wife. I don't have affairs and never would.
What's healthy for couples when it comes to their past? Is there anything wrong with keeping secrets from your partner? I'm not hurting her or me or anyone and I've never asked her to give me details of her part relationships. Any thoughts?
~ Scott from St. Paul
---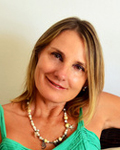 Susy responds ...
Here are some questions I am curious about - perhaps they will help you sort through this situation...
What would it be like for you if you told your wife about your past?
What do you think you would gain?
What do you think you would lose?
What is the difference between a secret and just not telling someone something for you?
I am also curious about how you and your wife respond to each other's needs in your marriage. Your wife is hurting in this situation, what can you do to help her stop hurting? Have you two ever faced anything similar, if so how did you handle it? What it be like to have a conversation with your wife about honesty and truthfulness in your relationship and in your lives.
Susy Giddy | www.cabaretelifecoaching.com
---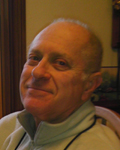 Chuck responds ...
Your loving exchange is on the line. You need to feel trusted. She needs to feel cherished above all others. While the accuracy of the accusation is important to you, it is less so to her. Rebuild her trust. Stand your ground, while at the same time telling her everything she wants to know.
You don't have to volunteer any information that you don't feel is relevant. Just trust her as much as you expect her to trust you. It's a matter of fairness that requires this; not the loving exchange. But the two dynamics must mesh in a successful relationship.
Listen to her feelings with empathetic understanding. Don't attempt to explain, solve, or refute her feelings. All emotions are valid, even if the logic behind them is not. Allow her to emote, without being judgmental in any way.
Brush up on active listening techniques before these conversations. Combative, accusatory discussion will defeat your purpose. Deflect any accusations with appropriate "you messages".
She trusted you before. You can teach her to trust you again. You must understand that she feels this way, because she loves you deeply. Then use this attentive technique constantly from now on. Good luck.
Chuck Ames | www.lovelinkguru.com
---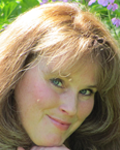 Denise responds ...
No matter how honest you have been or how irrelevant you feel your past is to your current relationship; your wife's fears need to be validated.
She is most likely bringing in fears from her past relationship experiences or from her own childhood based on dishonesty and betrayal. The intimate relationship is where those irrational fears and insecurities will seek to complete unfinished business in an attempt to heal old wounds and right wrongs.
Try validating that you hear her and validate her feelings of insecurity, even though you are innocent. Her fears are actually more about needing to know you are honest with her, love her, prioritize her and are faithful, more so than a false accusation. Being defensive will only worsen the situation.
She may be interpreting not knowing your full history as you have something to hide. This is where the difference between men and women lie. Most women want all the past details of their partner's love life. Most men prefer not to know anything and choose to believe that he is her first and only. Give her a full account so she will know you have nothing to hide and she has nothing to fear.
Denise Wade Ph.D.| www.sweetharmony.net
---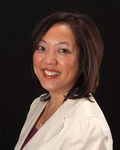 Dr. Le responds ...
Dear Scott:
Thanks for reaching out for support. Your wife threatening divorce is indeed a serious matter. Even though you may think that your past is "no big deal", it IS a big deal to her. In a way, this has nothing to do about you or your past. It's about your wife and what her needs are.
I am curious as to whether you know exactly why it is critical for your wife to learn more about your past? Has she been in previous relationships where trust was an issue? If getting more information would help her to move forward in the relationship, would that help you to share more with her?
With regards to your question about keeping secrets, I think it is not whether doing so is right or wrong, but what agreement you have with your spouse in regards to the extent you share with each other about aspects of both of your life. It's like going for surgery. Some patients would want to know the minute details about the procedure while others feel more comforted with not knowing much.
Needless to say, having conversation such as this with your spouse is not easy. You may want to consider engaging a third unbiased person such as a professional coach to mediate this conversation so the end result will be positive.
Dr. Le Doan PhD | www.ledoan.relationshipcoach.org
---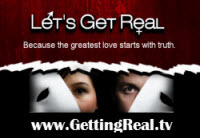 Let's Get Real responds ...
To view Let's Get Real's response to this question in a webTV episode visit www.gettingreal.tv/keeping-secrets-in-marriage
---
This column answers questions submitted by our readers. Submit your question here www.relationshipcoach.org/ask-the-coach and it will be forwarded to our coaches all over the world. Each issue, we'll publish a few answers from our RCI coaches.