Help! My Partner is Crossing the Line!
Dear Coaches,
Do you have any recommendations for couples dealing with boundary issues? My partner is an extrovert, I am an introvert.
I feel "violated" when he makes independent plans with my friends, reorganizes my music collection, and expects me to help him with home-remodeling tasks at his old house in his hometown.
He feels "violated" when I attempt to impose boundaries related to these matters. I am losing my feeling of connection with him because it feels like I'm being disrespected and dismissed. Ideas?
~Chris
---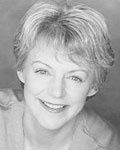 Nina responds ...
It sounds like you two are in competition to be the biggest victim. There cannot be a winner in that game. Make time to be alone together to discuss how you can be teammates instead of adversaries. Give each other the benefit of the doubt – you're both on the same side!
Start by recognizing that people (particularly your partner) aren't trying to do things 'To You' as much as they are trying to do something 'For Themselves'. Often that 'for themself' includes 'for the relationship' if it's important in their life and you two may be missing those opportunities because of your misperceptions about each other.
Learn how to use boundaries in a safe, respectful way. Make sure you offer the option for compliance BEFORE using consequences and make sure you aren't just punishing. Consequences are natural outcomes directly tied to the behavior. If you can't directly connect them, you can be pretty sure you're punishing and you'll never create the loving, trusting WE–Centered relationship you really want by living in resentment and revenge. Choose instead to be teammates and start treating each other accordingly.
Nina Potter | www.NinaPotter.RelationshipCoach.org
---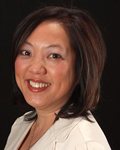 Dr. Le responds ...
On the surface your issue appeasr to be about boundaries, however, I propose the underlying issue is your feelings of being disrespected and dismissed.
To deal with the boundary issues, the simplest way is to create an "off-limits" list of items or activities and give it to your boyfriend. Then HOW you communicate your request is important. To deal with underlying issues that leave you feeling disrespected and dismissed, however, would take more effort and a willingness on your part to engage in self-exploration. For example, you'd need to reflect on questions such as, "What about his behavior cause me to feel dismissed and disrespected?" I would also suggest that you first find out the reason(s) for his actions. Knowing his intentions may help you to see things differently, which in turn will affect your feelings and responses.
What I wonder is whether both of you are at the same level of commitment in your relationship, or is one at a different stage than the other? If this is the case, this could be another underlying issue you might want to explore further. I hope my comments are helpful, and I wish you all the best.
Le Doan | www.ledoan.relationshipcoach.org
---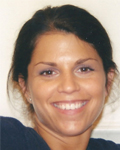 Michelle responds ...
It's great that you are aware that there is an issue in your relationship and want to resolve it! Based on the fact that you and your partner's personalities are so different, you most likely need to learn how to respect those differences to move forward. Both of you are frustrated and need to talk it out. Yes it comes down to communication! Be fully honest and tell him how exactly what you need. Set up some 'ground rules' before you talk to ensure that you are on the same page.
Some ideas for ground rules when discussing a problem:
determine who will talk first
listen to each other and be patient
don't let emotions get in the way
don't interrupt each other
don't take things personally and get defensive
let one person talk at a time
Neither of you should feel 'violated' or forced to do things that you are not comfortable doing, keep the lines of communication open and be honest with each other. Try to come up with some things you can do together that you both enjoy. It is also important to enjoy your alone time, absence does makes the heart grow fonder.

Michelle Bianco| www.coachmichellebianco.com
---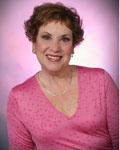 Marcy responds ...
While boundaries are important in relationships, they are based on our own requirements and can only be created for ourselves. Therefore, imposing boundaries on someone else can be more destructive to the relationship than it is constructive. This seems to be proven with both of you feeling 'violated' which is not a healthy feeling in life or in a relationship.
The issue is deeper than boundaries. Rather than focusing on boundaries, move in the direction of understanding and appreciating the differences between the two of you. For example your relationship can be most delicious because of what each of you contributes from your extrovert/introvert nature.
Here are some suggestions-

Open the space for each other to be your authentic self; by doing so you will create an environment of trust
Adopt the paradigm that there are two worlds and two histories coming into this relationship; understand, and embrace the other's
Make your expectations very clear, specific and agree upon them. Start with requests and not demands
Each of you must take full responsibility for your reactions; how you respond and allow yourself to 'feel' is a choice
Marcy Rich | www.marcyrich.com
---
This column answers questions submitted by our readers. Submit your question here www.relationshipcoach.org/ask-the-coach and it will be forwarded to our coaches all over the world. Each issue, we'll publish a few answers from our RCI coaches.
---