In this issue:
---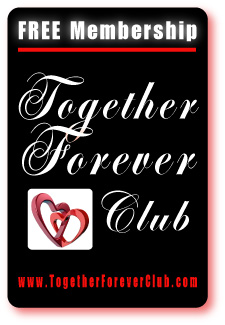 ---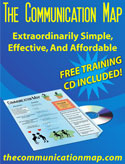 A One-Page Communication System for All Relationships!
Practical, effective,
and affordable conflict
resolution tool for
personal and professional relationships
---

Conscious Relationship
Seminars and Podcast

www.ConsciousRelationshipSeminars.com
---

Frankie Doiron
President & CEO
Relationship Coaching Institute
---

David Steele
Founder
Relationship Coaching Institute
---
Interested in Becoming a
Relationship Coach?

Download our Free
Relationship Coach Starter Kit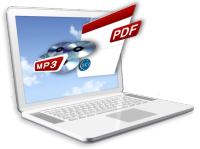 Free Immediate Access!
---
Welcome!

This newsletter is designed especially for YOU if:
You have met someone and are wondering if s/he is the "Love of Your Life"
You are about to get married and want to co-create a fulfilling life partnership
You have a good relationship and want to make it great

Announcements
Free MP3 Audio
Top Five Secrets of Conscious Relationships

In this outstanding one hour program you will learn-

What is a "conscious" relationship?
Three levels of conscious functioning and why they're important
The role of chemistry, love and spirituality in conscious relationships
Communication is NOT the most important relationship skill, and what is
Why relationships are important to our survival and happiness
The real source of relationship problems and how to solve them
And more!

Available for immediate download here
(no opt in required)
Ask Our Coaches:
New Year - New Start

"As a Couple who wants to be together forever, we resolve to..."
This column answers questions submitted by our readers. Submit your question here
www.relationshipcoach.org/ask-the-coach
and it will be forwarded to our coaches all over the world. Each issue, we'll publish a few answers from our RCI coaches.
---
To start off this New Year, we asked our relationship coaches to submit New Year's Resolutions that would be inspirational for couples. These were written from the viewpoint of a Couple For Life. We hope these motivate you to get together with your partner and create some of your own!

"As a Couple who wants to be together forever, we resolve to..."

---
Jianny responds ...
As a Couple who wants to be together forever, we resolve to...
Spice it up 2013:
If I am bored it is not my partner's responsibility to spice things up. It's mine...
Romance Basics: Minimum three kisses a day (good-bye, hello, good night)
Weekly Bubbly: Champagne, candles and bubble baths
Learn Together: Massage or cooking class, mastering the smart phone
Volunteer for a cause
Couples yoga
Jianny Adamo | www.fearlesslove.net |
---
Denise responds ...
As a Couple who wants to be together forever, we resolve to...

...listen to each other's pain as he/she shares, instead of listening for a pause to defend myself.
Dr. Denise Wade | www.sweetharmony.net | 610-639-6627
---
Nina responds ...
As a couple who wants to be together forever we resolve to...

Stop making each other wrong when we disagree. We will "Yes...And" in all issues where we have a difference of opinion on how to get our common outcome.

Nina Potter | www.ninapotter.relationshipcoach.org/ | 651-773-0732
---
Barbara responds ...
As a Couple who wants to be together forever, we resolve to...

...neglect the whole world rather than each other for our hopes and dreams together.

Barbara Williams | www.barbarawilliams.relationshipcoach.org
---
Anita responds ...
As a Couple who wants to be together forever, we resolve to...

...recognize each other's strengths, appreciate each other's differences, and positively lift one another during low and hard times.
Anita Myers | www.innerscopeconsulting.com
Feature Article:
Using Your Differences to Bring You Closer
by Annette Carpien
---
What are your differences as a couple? Are you similar or miles apart in your values, your needs, your different ways of handling conflict, your levels of sexual desire, your communication styles, personalities, your parenting or money management styles?

Of the hundreds of ways two people may be similar or different, just one or two can tear your love apart. "If only he would want to talk to me." "If only she wanted more sex"... everything would be fine. Over time, everything, including your rationalizations for your own bad behavior, in the relationship ends up revolving around the hurt and frustration related to this single difference.

The power struggles that ensue from differences, that is, the feeling of 'when are you going to meet my needs?' are actually characteristics of the predictable stage of relationship known as the 'post-romantic, power-struggle' stage.

When we fail, after a thousand attempts, at changing our partner, as we inevitably will, our anger, resentment, frustration and sadness cause us to build walls around our hearts.

So, how can we better handle the differences between us? Not all relationships should continue; If, however, the behaviors are not damaging ones, as in verbal or physical abuse, and both would like to find a way to embrace or even just live with their differences or their partner's non-endearing habits, there are mindsets and tools that can help pave a path towards more connection and intimacy.

Here are three stories to provide some new perspectives about differences:

Story #1 - Differences in hygiene and habits
A neighbor would complain to me about her husband's sloppiness and frequent farting. A year after he died unexpectedly of a heart attack, she told me, "I was so endlessly pissed off by his bad habits; I forgot to notice the things I loved about him. I really miss ALL of him."

New Perspective: What we feed is what grows. What behaviors are you feeding: the ones you hate or the ones you appreciate? When your focus is on the latter, your requests for behavior change by your partner might be received much more willingly.
Tool- Requests: In an environment of appreciation and respect, ASK FOR behavior that you would appreciate. Ask once, or just occasionally, without demanding.
Growth Mindset: Notice what anxiety or upset your partner's undesired behavior brings up for you. Whatever is within you is your domain. Learn tools to manage or release your own anxieties.
Story #2 - Differences in values and lifestyle
Natalie is a dedicated vegetarian with spiritual practices. Eric, she discovered after she was pregnant very early in the relationship, loves to hunt, drink beer, scoffs at her spiritual practices and intends to teach their child how to hunt. She rejects his values and lifestyle, yet because she wants an intact, emotionally healthy family for her child, wants to create peace and harmony between them.
New Perspective: Our judgments, thoughts and feelings are not Truth, they are just true for us. We explored the possibility of her giving up her judgment that his lifestyle is wrong, and to be able to have both sets of values and lifestyle cohabit peacefully, and allow their child to, one day, make his own choices.
Tool- Validation: Natalie discovered that, given Eric's upbringing in which hunting and football were the ways he felt most connected to his dad, his lifestyle was right for him. She chose to give up being right that his lifestyle was wrong.
Growth Mindset: Notice how your judgments create an 'I am better than you are' or 'I am right and you are wrong' dynamic. Love and judgment cannot co-exist.
Story #3 - Differences in spending habits.
A young couple, Judy and Sam, earn an adequate income. Sam is a saver with material goals in mind for their life together. Judy likes to enjoy life in the moment and often buys jewelry and hats without a lot of forethought. Her spending patterns usually cause arguments, with Judy feeling constrained with a tight budget and Sam angry that his goals for their life together are being thwarted.
New Perspective: What emotions are driving your behavior? When your money style causes problems (debt, controlling behavior, etc) in your life and conflicts in your relationships, discover what emotion or need is driving the behavior, to find other better ways to get that need met.
Tool- 8 Human Needs: love/connection; significance; variety; certainty/comfort; freedom; self-expression; growth; contribution Judy discovered her underlying human needs for freedom, for self-expression and for variety/excitement.
Growth Mindset: They explored other ways she could experience their needs without breaking their budget. Sam recognized how his controlling behavior about money was stifling Judy. They took steps towards each other's styles to meet each other's needs.
Hidden within each challenge or crisis is an opportunity to grow and grow closer. What opportunities are hidden within your challenges?

Copyright © 2013 by Annette Carpien. All rights reserved in all media. Used with permission.

Annette Carpien is a Master Certified coach for couples, and is known as the 'Love that Lasts' Coach. Annette loves to help couples resolve their power struggles, and learn to use their differences to bring them closer. Annette also helps individuals release and lift resentment, anger and sadness to find inner wholeness and/or forgiveness and a revitalized relationship.
www.greatrelationshipscoaching.com/


Bonus Article:
Dissolving the Barriers To Authentic Love in 2013

by Jill Marie Hungerford
---
In celebration of a new year most of us desire to create positive change in our lives. In 2013, some of us are realizing that before this can occur we must be willing to "let go" of limiting beliefs, habits and patterns that prevent us from reaching our goals. Couples continue to seek new ways of relating to one another, with a growing interest of attaining deeper levels of connection, understanding, joy and intimacy in their relationships.

In seeking romantic bliss we sometimes forget that relationships take mutual effort to keep our love alive and juicy over the years. So, the first step is to get your partner involved. Have him/her read this article and see if you can both agree that you need and desire to experience a higher level of love and intimacy between the two of you.

My all-time favorite relationship quote is by Rumi, the 13th-century Persian Muslim poet, theologian and Sufi mystic, offers profound insight:

"Your task is not to seek for love, but merely to seek and find all
 the barriers within yourself that you have built against it."
How true! I often initiate sessions with my clients by saying: "Before you can truly experience Authentic Love - you must first be willing and ready to love and embrace your Authentic Self - for better and for worse."

What does that mean? Well, putting it all together, it means you gotta be willing to turn off the Blame Game and start looking more closely at who you REALLY are, what your REAL needs are and how YOU may have contributed to creating those barriers of love in your partnership... and what you can to do dissolve them.

When both partners realize that they equally play a role in the challenges they are experiencing in their relationship, they've moved one essential step closer to healing any and all emotional separation between them. When we are feeling more emotionally connected, our relationship becomes fertile soil where love can flourish. I call this "Authentic Love."

So what are some of the barriers to Authentic Love? Let's look at a few:

Fear of being hurt, judged, misunderstood or controlled
Fear of loss, abandonment or rejection
Low self-esteem, self-worth or self-respect
Anger and rage
Blame and resentment (withholding)
Jealousy and envy (comparison)
Lying, betrayal and distrust
Shame and guilt
Sadness and Depression
Physical and emotional abuse
Lack of clear values (Honesty, Trust, Respect, etc)
Lack of health and wellbeing
Poor listening and communication skills

All of these create separation and disharmony in relationships.

As Marianne Williamson, author of Return To Love, says:"Love is what we are born with. Fear is what we learn. The spiritual journey is the unlearning of fear and prejudices, and the acceptance of love back in our hearts. Love is the essential reality and our purpose on earth. To be consciously aware of it, to experience love in ourselves and others, is the meaning of life."

Thus, the core barrier of love is F.E.A.R. - aka False Expectations Appearing Real. The remedy? SELF LOVE, for I shall reiterate, before we can truly love another we must first come to love our Selves - "for better and for worse."

To love oneself is to recognize that that you and I, in all our glory and imperfections, are mirrors or reflections of one another. I could not possibly learn about myself without my experiences with you, and vice versa. If this is true, then what I perceive of you is coming from my own lens, and thus, a reflection of me.

If I blame you, I must be blaming myself. If I believe you are at fault for making me feel something, and that you are, therefore, responsible for my feelings, then I'm basing my happiness on what you do or don't do. If I believe that I have nothing to do with making you feel the way you do, then I'm in complete denial. So what's in the middle? You and me, one and the same.

If you truly desire to create deeper intimacy in your relationship, I recommend you prepare yourself in ritual to open your eyes, ears, heart and mind to take necessary risks, explore the unknown, develop new skills, embrace adversity, and finally, shift your mindset and let go of that which no longer serves you.

Then, look into your partner's eyes and, like the movie, Avatar - say the words: "I SEE YOU." If you can't really "see" them because your barriers of love are blocking the view, then say, "I desire to see you more deeply than ever before... for you are me and I am you... and I'm ready and willing to do what it takes to experience Authentic Love with you from this day forward!" This is the true epitome of Intimacy (In-to-me-I-see).

Best wishes to you both in 2013!



Jill Marie Hungerford, aka The Professional Muse, author of the upcoming book: The Alchemy of Authentic Love, is a Certified Relationship Coach, Somatic Sex Educator and Medical Intuitive. A passionate speaker, mentor, coach and healer, Jill Marie prepares us with elite clarity and potent skills to dramatically transform the health and wellbeing of our mind, body and relationships. For more details, visit: www.TheProfessionalMuse.com

Copyright © 2013 by Jill Marie Hungerford. All rights reserved in all media. Used with permission.
Couple For Life Resources
For free relationship assessments and resources for couples visit our web site at www.coupleforlife.com
---
Give yourself a gift - Get a Relationship Coach!

Ready to make some changes in the coming year?

Your coach is waiting for you at: Find Your Coach!
Links to Us
Contact
Darlene Steele | Editor, Conscious Dating Newsletter for Singles Contact Here

---
Want to help people with their relationships and have a career you love?
Become a relationship coach!

Free Relationship Coach Starter Kit: www.RelationshipCoachingInstitute.com

---
To subscribe to this newsletter
Copyright © 2013 by Relationship Coaching Institute. All rights reserved. Feel free to share this newsletter with others as long as our contact information and authorship is included.