Welcome!

This newsletter is designed especially for YOU if:
You have met someone and are wondering if s/he is the "Love of Your Life"
You are about to get married and want to co-create a fulfilling life partnership
You have a good relationship and want to make it great

Announcements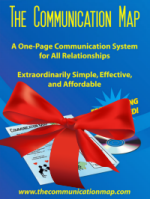 A Valentine's Gift from RCI
For the first time ever, download the digital version of our ground-breaking Communication Map ($19.95 value), the most popular product on our website, as our Valentine's gift to you just for "Liking" our new Let's Get Real webTV program (more info below). Expires 02/14/2013.
For free, immediate access click here
Please forward to your friends and family members!

---

New Relationship webTV Program Launches
Just in time for Valentine's Day, Let's Get Real is a weekly webTV show that tells the truth about love, sex, and relationships. Register for free membership in our Getting Real Club and be the first to be notified of new episodes and get exclusive access to our Radical Relationships video series. For a sneak preview visit www.GettingReal.tv
---

The Ultimate Valentine's Gift, And It's Free!
If you want to give yourself and your beloved a huge gift our Together Forever Club is a great way to show your love and commitment to your partner. Membership is free! Upon registration you will receive a membership certificate that includes our Five Promises to My Beloved. www.togetherforeverclub.com


Ask Our Coaches:
How can I make Valentine's Day romantic?


I feel like Valentine's Day is a test...
This column answers questions submitted by our readers. Submit your question here
www.relationshipcoach.org/ask-the-coach
and it will be forwarded to our coaches all over the world. Each issue, we'll publish a few answers from our RCI coaches.
---
Dear Coaches,

Well, here we are at Valentine's Day again. My wife is a fanatic about me making Valentine's Day this romantic event for her. Every year I have to come up with something really special. I feel pressured, because if it doesn't fit her fantasy, she thinks I don't really love her. I learned this the hard way the first year we were married.

The past couple of years I've planned vacations to romantic spots and she has loved that. I can't afford to do that this year. Can you give me any ideas for how to make Valentines Day special for my wife. I do love her but don't know why I have to prove it every year. It's feels like I'm taking a test.

--Afraid of Failing at Romance
---
Jianny responds ...
Dear Afraid of Failing at Romance,

Romance doesn't prove your love, it keeps it strong. Experience it daily and it's priceless:

Serenade her with romantic songs and videos. Go to YouTube or Facebook and post on her wall, email or text. Get creative with themes i.e., what your love means to you, taking it to the next level, missing her, spicing things up; apologies.
Go with the classics: flowers and chocolates are always in fashion. If your sweetie is into novelty then don't go for the red roses. Send her an exotic mix that will get a, "Wow!" Does she prefer dark chocolates or chocolate dipped cherries?
Personal notes: communicate from your heart -- email, text or fill the pages of a beautiful card. Women are big into communication. Go ahead and express yourself.
Give her a day off: vacuum the floors, do the laundry, make breakfast, fluff the pillows and throw in a massage. You'll see her love radar go from 0 to 60.
Staycation: If you can't take her away, recreate one of your favorite vacations. Use props to set the scene. Serve food and drinks you'll find in your destination. Play music you would hear there. Use candles or oils to recreate the scents and dress the part.


It's the little things you do to express your love that counts. Keep your word. Be considerate and bring back romance!
Jianny Adamo | www.fearlesslove.net |
---
Eva responds ...
Dear Reader,
Your frustration is clearly transmitted through your letter. You want to show your love to your wife, but having the pressure of her expectations is a great weight on you. Is she aware of your financial situation? If not, you need to take a close look your at your communication with her. I know that Valentine's day is near, but you can start sharing with her about the financial circumstances so she can be aware of the situation and not expect too much from you. You have accustomed her to expect those gifts and so only you can make the change. If after you communicate your situation, she still becomes upset, then that is a sign that she is overly focused on her own needs. You might want to start lovingly communicating with your wife about what you want and need. A relationship is a two-way street and you deserve a happy, fulfilling relationship!
Eva Abad, M.S. | www.evaabad.relationshipcoach.org | 786-763-2223
---
Michelle responds ...
First off - I love that you are taking the time to make Valentine's Day special for your wife as you know how important this is to her!

Talk to your wife and let her know of your concerns and be open and honest. If you cannot afford to go on vacation then make sure she knows that. When you talk to her ask her what she wants to do, come up with some ideas together - two heads are better than one!

How about a weekend getaway at a nearby hotel - where you are still 'away', where you can relax, have some room service, etc. If that is not an option than how about having a nice weekend at home where it is just the two of you? A weekend where there is no cooking, cleaning, or chores, no technology, just the two of you spending quality time together with no interruptions. How about a date night where you plan everything? Go to a romantic restaurant maybe one of her favorites or a place that is special to the both of you? Have fun, enjoy each other, and remember that being in love is about being with the one you love!


Michelle Bianco | www.coachmichellebianco.com | 855-624-2626
Feature Article:
Valentine's Day ... Oh, The Pressure!

by Ann Robbins
---
Just as love is mysterious and often surrounded with intrigue and romance, so is the history of Valentine's Day. Just how did this day of love, celebrated each year on February 14th, get started? And, who is Saint Valentine?

The History of Valentine's Day

Going back to ancient times, there were several Saint Valentines, but lore and legend surrounds primarily Valentine of Rome, a priest who served in the third century during the reign of Roman Emperor Claudius II.
Allegedly, Claudius ordered that young men were to remain single, believing that marriage made men poor soldiers. According to this legend, Valentine, wanting to help young couples in love, secretly performed marriages for them. He was caught and imprisoned and later put to death - on February 14th.

Legend further suggests that he performed a miracle while in jail by curing the jailer's blind daughter, restoring her sight. It is believed that while in jail, he grew very fond of, and even to love, the young girl. The night before he was put to death, he wrote a note to her that was signed, "from your Valentine."
A Holiday of Celebration

Many facts remain unclear. But putting legend or lore aside, one thing is very clear -Valentine's Day, the second largest card-sending holiday of the year (behind Christmas), is celebrated every February 14th with flowers, cards, gifts, chocolate - all in the name of love.

According to the U.S. Greeting Card Association, approximately one billion valentines are sent each year worldwide! Women purchase nearly 85% of all of these cards.
Creating a Day to Remember

Valentine's Day comes with expectations, trepidation, and yes, even fear! The day is particularly difficult for couples who are newly dating or dating casually. It is even more difficult if one partner's expectations or hopes are different than the other's.

For example, the pressure can be enormous if one is hoping for commitment and the other is not ready. Thoughts of, "I wonder what I'll get for Valentine's Day?" or, worse, "What should I give for Valentine's Day?" can be daunting and haunting!

Will he propose? (Is she expecting me to propose?) Should I buy flowers? (I wonder if I'll get flowers?) Does she love me? (Should I say, "I love you"?) Cards? Gifts? It can be overwhelming.
So, how do we approach this day without doing too much, or too little? First of all, don't wait until the last minute to "wait and see how things go" to hopefully have a better idea about what to do. The best way to plan Valentine's Day is to do just that - plan.
What You Can Do

If you're in a pre-committed relationship, or one that is new and it's too soon to tell what's going to happen, ask your date for ideas on what the two of you might do to celebrate casually. Think about exchanging small gifts or splitting the celebration equally.

For example, one of you cooks a fun dinner and the other pays for a movie. Humorous cards are probably better than love notes, or skip the card altogether. Rather than giving a heart-shaped box of chocolate, how about a nice Godiva chocolate bar?

Nowadays, many couples are reining in their spending and many others simply don't like the commercialism and the expectations surrounding certain holidays. Valentine's Day is no exception! If you're in love, but don't want to be pressured by traditional Valentine's Day celebrations, such as a romantic dinner at an upscale restaurant, roses, chocolates, and other potentially expensive expressions of love, consider creating your own romantic evening at home.

Make it a shared effort, decide ahead of time what you'll do, and then, do one little thing extra to surprise your mate! Try cooking dinner together, have a champagne toast, candlelight ... the things you used to do when you were first dating!
Every Day Can be Valentine's Day ... or at Least One Day Each Month
The idea that you must express your love appropriately one day out of the year puts undue pressure and emphasis on February 14th. You might think about making the 14th of every month your "Day of Romance," adding fun and excitement to your relationship while relieving the pressure of one day out of 365 having to be perfect.
To make it even more exciting, take turns with planning - so each month one of you is surprised and even delighted. This is a great way to remain "Forever Valentines."
Regardless of what you decide to do, make it real, make it fun, and don't wait until the last minute. Decide ahead of time what is comfortable for both of you and be sure to tell your mate/date how you feel.
If it's too much pressure, express your feelings in a gentle way. You'll probably discover that your partner feels the same way, too. And if not, at least you will have put your cards on the table - Valentine's cards, that is!
Copyright © 2013 by Ann Robbins. All rights reserved in all media. Used with permission.

Ann Robbins is founder and president of LifeWorks Matchmaking, a professional matchmaking and relationship coaching firm. She is a Certified Professional Matchmaker, a member of the Professional Matchmaking Network through the Matchmaking Institute of New York and a professional Relationship Coach through the Relationship Coaching Institute.
www.LifeWorksMatchmaking.com | 954.561.4498

Couple For Life Resources
For free relationship assessments and resources for couples visit our web site at www.coupleforlife.com
---
Give yourself a gift - Get a Relationship Coach!

Ready to make some changes in the coming year?

Your coach is waiting for you at: Find Your Coach!
Links to Us
Contact
Darlene Steele | Editor, Conscious Dating Newsletter for Singles Contact Here

---
Want to help people with their relationships and have a career you love?
Become a relationship coach!

Free Relationship Coach Starter Kit: www.RelationshipCoachingInstitute.com

---
To subscribe to this newsletter
Copyright © 2013 by Relationship Coaching Institute. All rights reserved. Feel free to share this newsletter with others as long as our contact information and authorship is included.