Announcements
Monthly Conscious Dating Seminar
Join us on March 12, 2012 for Breaking Through to Lasting Love.


Are you getting in your own way?
Your beliefs about relationships may be holding you back from true love. Discovering those beliefs is the first step to breaking through to finally find lasting love.
Join Conscious Dating Mentor Coach Nina Potter and learn:
- How to identify your your #1 block to finding true love
- How to eliminate the unproductive beliefs that hold you back
- How to enjoy every day on your journey to finding love
- The 3-Word Question that will improve your outlook on dating and relationships forever.
To join this complimentary program visit http://consciousrelationshipseminars.com/
---
New Conscious Dating App!
MyDatingCoach, a free Conscious Dating app for singles is now live for Apple and Android devices. The HTML5 version compatible with any mobile device is here
It's free, with great stuff for singles such as audio and video programs, Conscious Dating tips and strategies, access to our comprehensive Conscious Dating Knowledge Bank, and much more.
Check it out! And please pass the word to the singles in your life that you care about. They'll be glad you did!
---
FREE Conscious Dating Online Community
Join our community of singles committed to conscious relationships and supporting you to find the love of your life and the life that you love.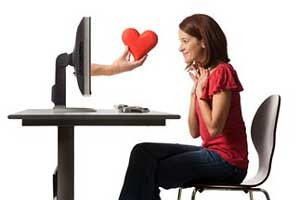 Member benefits include:
Private Conscious Dating Facebook Community
Live Conscious Dating tele-Seminars
Live Conscious Dating Tele-Clinics
Conscious Dating audio programs, e-programs, and more!
Free Membership! www.JoinConsciousDating.com
---

Ready to finally find the love of your life? Enjoy our newest online program for singles from the Relationship Coaching Institute -- Conscious Dating Virtual Coaching Program. Proven and tested over 15 years with thousands of singles. Stop struggling with loneliness and bad dates.

Highly recommended! www.ConsciousDatingProgram.com
Ask Our Coaches:
How Can I Regain My Zest for Life?
"How can I regain my zest for life and for looking forward to a future relationship?"



This column answers questions submitted by our readers. Submit your questions to

Tara@relationshipcoachinginstitute.com

who will forward them to our coaches all over the world. Each issue, we'll publish a few answers from our RCI coaches.
---
Dear Coaches,

I just ended a relationship three months ago and I still feel sad and disoriented. We were dating for 4 years. I don't like being alone, but I don't think I have enough strength to go out and date again quite yet. I feel like I don't know who I am or what I want now that my dream of marrying my former boyfriend is never going to happen.
How can I regain my zest for life and for looking forward to a future relationship? The way I feel now, I wonder if I'll ever be able to date again. I've tried spending time with friends and some of my hobbies, but nothing inspires me. Any advice on what I can do to move through this time in my life?
Emily
---
Dr. Doris responds ...
Of course, you're sad and disoriented after being with one person for four years and thinking you two would marry. The first step toward the loving, supportive relationship you want is to probe the hidden gifts wrapped inside the prickly wrapping paper of your current transition.
Since you're smart enough not to rush into the pain of a rebound relationship, you'll replace your current pain with the joy and excitement of self-discovery. The first step is to dive into the incredibly deep realms of YOU. Your Soul is calling to you, beckoning you to thrive by exploring: Who am I? What do I really want, not just in relationship, but what's my life purpose?
You are so special that you have at least one unique gift that you alone can deliver to a planet that's hungry for your precious talents. When you're more self-aware, your relationship confidence will bloom. Since men adore confident women with purpose and passion, you'll easily attract a new partner.

Ask your relationship coach to help you explore your vision for your ideal partnership. Discover how that resonates with your life purpose. Congratulations! Your next relationship will be so much easier and more fulfilling.
Dr. Doris | http://CoachingByDoris.com/relationshipresources | 1.360.748.4365
---
Lynn responds ...
Emily, it is totally understandable that you are still feeling sad and disoriented after the breakup of your 4-year relationship. You are going through the grieving process and it's not surprising that you don't have the strength to go out and date at this point. It's important to feel your feelings, rather than to jump into a new relationship.
Moving into dating too quickly can be a distraction and doesn't allow you to go through the healing process. Being single is a wonderful opportunity to get to know yourself and become your own best friend. What are your new dreams? What is your life purpose? What have been your patterns in relationships? Where are your strengths, and in which areas do you need to grow?
Working with a coach can help you dive deeply into these big questions. As you reconnect with yourself and enjoy your own company, you will likely find that your zest for life returns! Enjoy this time of being single. When you come from a place of feeling happy, fulfilled and content with your life you will make much wiser choices. With more awareness and clarity you will be able to date "consciously!"
Lynn Goodacre | www.openingtolovenow.com | 1.360.450.0213
---
Udall responds ...
Emily, when you breakup with someone you love it can be devastating, heart wrenching and downright debilitating. The impact of the loss feels viscerally and psychologically similar to the death of someone close. You had hopes that your relationship would last and grow into marriage. It is only natural that you are now going through what appears to be the grieving process.
Grieving is an important part of your healing process. It is in your best interest as well as in the best interest of your future love relationship that you allow yourself time to move through the grief stages. In time you will get to the other side of your grief. If you find you cannot move out of this space then seek professional counseling.
Continue with your healing process by releasing the energy of the old relationship with an ending ceremony (similar to that of a funeral). Commemorate the relationship and the happy times then burn or bury something that is symbolic of the relationship -- a letter, jewelry, pictures. This assists in closing that chapter of your life. Start afresh by doing something special for yourself that signifies and celebrates a new beginning in your life
Udall DeOleo | www.allaboutrelationships.us
---
Nina responds ...
Emily, to change your state of mind, examine the story you're telling yourself about this breakup. What are you making it mean? That he's the only one for you? That you can't find love? Look for the limiting beliefs driving your negative thoughts. Then start thinking about what it is you actually want instead.
Take an inventory of all the relationships you've had in your life starting with your parents and siblings and go through the important friends and lovers you've had. Notice what about the relationship worked for you and what didn't. Remember this is about the relationship, not the person.
Write down all of the things you enjoy being, doing, and having. Not the things you did because he wanted you to but the things you want. The previous exercise will bring up some things from your past that you enjoyed and may have forgotten about.
You'll find more exercises to get clear about yourself and who you want in the "Conscious Dating" book or virtual program. Play with it while your heart is mending and you'll find it speeds up the healing process. Use this precious time to know yourself better and design your ideal life.

Nina Potter | ninapotter.relationshipcoach.org | 1.651.773.0732
---
Jianny responds ...
Emily, it's important to take your time to grieve the loss of your relationship. There are certain things that can help this process along. When looking to the past, consider what did and did not work in your relationship. Be honest. Do not get stuck in judging yourself or your ex. No regrets. No one is all-knowing -- recognize you did your best.
What can you learn from this relationship: what will you accept or not accept, what will you allow or not allow? This is a great time for looking inward and for self-discovery. Become clear about what you want and what is important to you; engage life with clarity and intentionality.
Schedule weekly dates and enjoy your own company. Do the things you always wanted to do but have been putting off. Take a weekend get-away. Learn a new hobby. Join a group or community. Embrace all of who you are. Your dreams are temporarily delayed providing you the opportunity to become more in touch with yourself and thereby attract someone with greater compatibility and who can appreciate and value you. Remember: When God closes a door, he opens a window. Hold on to your dreams!
Jianny Adamo | www.fearlesslove.net | 1.954.495.4566
---
Feature Article:
Oh my gosh, I'm dating
and so are my kids!
by Lisa Manyoky
---
Who knew you and your daughter would be sharing the mirror as you touched up hair and make-up before you met your dates? I mean, weren't you supposed to be waiting in the living room for her guy to show up while she fussed over last minute details to get ready?
Weren't you supposed to be wishing her fun and reminding her what time to be home as she giggled out the door? Well, that's not exactly what's happening. Instead, she's asking you where the splash of color is in your blouse, and you're sending her back upstairs to put on a longer skirt -- before you BOTH go out.
With a 50% divorce rate alive and kicking, it's no surprise that parents and children are dating at the same time. This can all be funny, or it can be stressful. So it's very important to pay close attention to the factors that can enable you and your kids to enjoy the humor of simultaneous dating rather than worry about potential complications.
To get the most out dating when your kids are dating, too, first, honestly evaluate the condition of life for you all, post-divorce. Give serious consideration to:
the circumstances that brought about your divorce.
the degree and longevity of related fallout.
the age and personalities of each of your kids -- they don't necessarily all respond the same when parents decide to date.
how much privacy you seek.
how much discretion your kids need.
how you will answer questions about your plans if your kids ask.
Why your divorce can affect your dating experience
Be realistic about the nature of your divorce and its impact. Was it sudden and disruptive, or was it a long-awaited result that seemed more like a technicality than a big shift in family structure?
Was there a lot of contentiousness and arguing, or was the transition peaceful and well-managed? Did your lifestyle change significantly because of new financial or time management demands, or are you fortunate enough to have a successful co-parenting relationship with your ex?
If your divorce caused significant duress for you and your kids, then your pursuit of companionship could open a big can of worms. When an altered family structure comes about swiftly or with high conflict, you may not all be ready, at the same time, for more change. So make a strong effort to restore as much order and stability as possible before you date openly.
Asking your kids to absorb more change than they can handle might create conditions for anxiety and resentment. Consider postponing an active social life until your kids are feeling more secure, or be cautious about sharing too many details.
Even though it's more than reasonable for you to want adult company, the stressors of apprehensive kids can rain on your dating parade. In this event, discretion may be the way to go.
Date when your kids are visiting with your ex.
Use lunchtime during the workday to explore meeting new people.
Plan fun evenings out for your kids with their friends, and date while they're distracted and happily entertained.
Save intimate phone calls until kids are asleep or out of earshot.
How you can teach your kids how to date successfully by way of example?
Though you may not have planned to be an instructor, you are in a perfect position to teach successful dating to your kids firsthand. Wait to pass on the lessons, of course, until you've mastered them yourself.
Dating as a parent takes practice and adjustment. There are more personalities to blend, more schedules to organize and more needs to balance. Also, you are likely not the same person you were when you married.
It is ideal to understand yourself and your needs now, after divorce, so dating is more pleasant than not. The more clarity you have about who you are and what you want, the less likely you are to introduce confusion and uncertainty into your household.
How your dating adventures can invite perception
Whether you like it or not, you will be under the microscope as your children observe your dating behavior, and that includes the company you keep. You are entitled to spend time with rock stars vs. ballroom dancers, or bikers vs. cyclists, but if you do so openly, you invite perception.
The self-discovery feature of dating is exciting and healthy, but be cautious about your kids seeing lots of variety come and go. You won't want your children to think of you as reckless. You are still their parent, and you need to lead, understanding they may learn from you. Are you comfortable with their lesson?
When your ex grills your kids about your social life
It's not uncommon for an ex to get curious about who you're dating. You owe no explanations about your personal life to a former spouse so long as it is not interfering with the parenting commitment to which you agreed. If your ex tries to extract information from your children, then be discreet about what your children see or hear until you are ready to share.
If your ex asks questions about the company you keep, that right to know flew the coop the day your papers were signed. The news is yours to share, or not.
When it's safe to date out loud
If your children are old enough to make good sense of your situation and are on board with your dating, then go for it, but with open lines of communication. In fact, it's helpful to educate them about the process so they don't feel protective or threatened.
Tell them you didn't expect to be a single parent but you miss -- and enjoy -- the excitement and comfort of a partner. Reassure them that their place as a priority in your life is precious as often as necessary. Compare how much fun they have with friends their own age with how much fun you'd like to have with new friends who are adults. That said, you need not share the details of every night out.
It is normal to cultivate a life outside of parenting, but tread lightly if you see signs of insecurity. Anxious children, even older ones, can interfere with a great chance for romantic success. If your children are distressed by the idea of you dating, then explore a personal life without their scrutiny.
If you meet someone and sense the relationship to be long-lasting, gently ease your kids into getting to know your partner to avoid overwhelm and conflicts of loyalty. If, however, the way someone gets along with your children is information you must have to determine compatibility, then a casual introduction is reasonable, and likely, essential ... sooner than later. Just move slowly.
Let's face it, divorce has created this cultural twist that's probably here to stay. So why not make it work for everyone? Relax, enjoy, and pay attention to potential hazards and laugh along the way, with eyes wide open.
Copyright © 2012 by Lisa Manyoky. Used with permission. All rights reserved in all media.



Lisa Manyoky is a Certified Life Coach, Relationship Coach, and DiSC specialist. Landing on her feet after a life-altering divorce, Lisa was inspired to help others get clear about WHAT makes them tick, WHO makes them tick and how they can find the right ticker next time around. www.maverickinspired.com
Bonus Article:
After the Breakup: How to Get Back Your Zest for Life!
by Tara Kachaturoff
---
The aftermath of a breakup -- we've all been there. Whether you've ended a long-term relationship or a marriage, it's still a time everyone dreads. A breakup is a time when we envision ourselves as being down, dejected, sad and with no prospects on the horizon. Invariably, it's painted in dull shades of gray -- a journey that seems without end. Wandering, forever, and alone.
The truth is that this is a natural part of life. The bad news is that you'll feel sad or even mad. The good news is that the bad times do not last and, most likely, after you work through your feelings, you'll probably come back happier and stronger than ever before. While it might not seem like it right now, you will regain your zest for life! I promise!
So how do you get back your zest for life? Before we jump into some ideas that will help move you to a happier place, there are some foundational principles to keep in mind.
It takes time and space to heal. We're complex beings. We aren't machines or objects that can be changed at will. We are an integrated mix of body, mind and spirit. Adopt a long-term perspective and give yourself the time you need to heal your loss.
Healing is a process. We experience different emotional phases. We have different lessons to learn. And while we might understand something intellectually, it can still take time for the emotional impact to be felt and the true value of the learning to engage at the soul level. Don't rush things; just allow yourself to experience whatever you need to experience at your own pace.
Effort is required on your part. Life requires action. Success requires action. If you want to move on from a breakup and be energized and inspired to jumpstart your life, then jump in with full commitment. The more engaged in your own healing, the faster you will. When you own your thoughts and emotions and even the reactions you're having with regard to the breakup, you'll see the wisdom in it all and be able to benefit from the lessons learned so that you can move on with your life.
Stop internalizing and start externalizing. When we hibernate too much in our minds, we can lose our ground with reality. No, you're not crazy, but you will lose some of the realness around your thoughts. Sometimes we can go off in left-field when, if we were more involved with others, we could solicit their feedback and use that information to temper our views on people and things.
Sometimes we can make "mountains out of molehills." Too much isolation, mentally and physically, can cause us to lose our perspective. And we also don't get to see and experience how much others care about us. Humans are natural connectors -- so stay connected!
The world goes on no matter what losses we have suffered and you will be happy again. I don't care what type of loss you've been through, your resilience will help you land back on your feet. In fact, you'll probably find yourself in an even happier and stronger place than you were prior to the breakup. That's the nice thing about going through our life lessons. They buff out our rough edges so we can shine like the gems that we are.
3 Simple Ideas to Get Back Your Zest for Life
#1 Schedule time to focus on what happened and then move on. You can schedule as much time as you need, but it's easier if you allow the same amount of time daily. For example, you might allow yourself 30 minutes each day to think about your breakup. After that, you're done and then you need to move on to something more productive -- work, hobbies, time with friends or something else.

Allow yourself time to feel sad, bad, mad or anything else you need to feel. By scheduling time to grieve your loss, you provide yourself with the necessary outlet for overflowing thoughts and emotions. Only you will know how much time you need.

You may want to schedule this at the same time every day so you just get it over with. Over time, you'll eventually fill your life up with other activities and you won't feel the need to go through this process. In fact, eventually, you won't even take time to do this at all! You will have moved on.

#2 Make lists of things you like to do and then do them. These will be different from other lists you've made in the past. Make a list that includes things you like to do by yourself and then another list of things you like to do with others. Try to come up with twenty ideas for each one.

Then, when you're bored or want a change of pace and you're looking for something to do, you won't say to yourself that you can't think of anything. That excuse will no longer be valid. You'll only need to consult your ready-made lists!

#3 Spend time with others and focus on things outside of yourself. The worst thing you can do is spend a lot of time by yourself. You need to be distracted in healthy ways. Don't sit in front of a TV unless you're watching it with a friend so there's some other sort of interaction.

Go to an afternoon movie or grab a bite to eat. Volunteer in the community or ask a neighbor if you can help them with household or yard work. Make an effort to connect with others in a social way several times each week. You need to seek out social connections in places other than at work. When you're with others, you'll maintain your perspective on things which will make it faster and easier to heal.
Life is full of ups and downs. How we choose to navigate them will determine whether we're happy or sad. I can guarantee that you'll love, laugh and smile again! In the meantime, understand that the loss of your relationship requires that you travel a healing journey -- at least for this while. So it's time to pick yourself up, dust yourself off and put one foot in front of the other.
Copyright © 2012 by Tara Kachaturoff. Used with permission. All rights reserved in all media.


Tara Kachaturoff is a Master Certified Coach for Singles. Since 2003, she has coached hundreds of single men and women to create better dating relationships through her onsite and teleseminar courses. Tara is also the newsletter editor for the Relationship Coaching Institute (RCI). Her personal site is www.relationshipplanning.com.
---
Conscious Dating Resources
FREE Conscious Dating Online Community
Live Conscious Dating tele-Seminars
Live Conscious Dating Tele-Clinics
Conscious Dating audio programs, e-programs, and more!
Free Membership! www.JoinConsciousDating.com

Conscious Dating Audio Programs

Check out our Advanced Consicous Dating Strategies Audio Package

New! Conscious Mating Audio Programs for new relationships

Access our Conscious Dating Knowledge Bank for innovative relationship information, tools and strategies for singles

Get a Relationship Coach!
Check out our coaches at: www.consciousdating.com/conscious-dating-find-a-coach/
For More Information
Are you a coach or other helping professional who works with singles and couples? If you want to know more about adding the Conscious Dating Relationship Coaching tools to your professional toolbox, visit relationshipcoachinginstitute.com
---
Please share this newsletter with your single friends, family, and co-workers, and you can be a partner in their success, too!
Links to Us
Contact
Tara Kachaturoff | Editor, Conscious Dating Newsletter for Singles Tara@relationshipcoachinginstitute.com
________________________________________

Visit us at www.ConsciousDating.com

Relationship Coaching Institute
Free introductory training! relationshipcoachinginstitute.com

Subscribe to this newsletter here

Copyright © 2012 by Relationship Coaching Institute. All rights reserved. Feel free to share this with others as long as our contact information and authorship is included.