Announcements
FREE Conscious Dating Online Community
Join our community of singles committed to conscious relationships and supporting you to find the love of your life and the life that you love.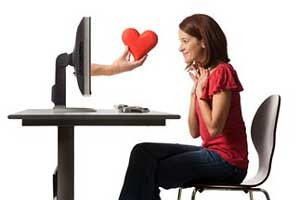 Member benefits include:
Private Conscious Dating Facebook Community
Live Conscious Dating tele-Seminars
Live Conscious Dating Tele-Clinics
Conscious Dating audio programs, e-programs, and more!
Free Membership!
www.JoinConsciousDating.com
---

Ready to finally find the love of your life? Enjoy our newest online program for singles from the Relationship Coaching Institute -- Conscious Dating Virtual Coaching Program. Proven and tested over 15 years with thousands of singles. Stop struggling with loneliness and bad dates.

Highly recommended! www.ConsciousDatingProgram.com
Ask Our Coaches:
Is the past really in the past?
"How important is it for me to know about my new girlfriend's past relationships or for her to know about mine?"

This column answers questions submitted by our readers. Submit your questions to Tara@relationshipcoachinginstitute.com who will forward them to our coaches all over the world. Each issue, we'll publish a few answers from our RCI coaches.
---
Dear Coaches,

How important is it for me to know about my new girlfriend's past relationships or for her to know about mine? Does it matter? And, if I'm asked, is it something that is really all that important to talk about?

I don't feel that explaining the past is relevant to the future and I feel that information is private. What do you think about the past staying in the past? Would your answer change if we were engaged to be married?
Andy
---
Denise responds …
That's a great question. A woman's brain is actually wired in the past and present; this is part of her maternal skill set. A man's brain is wired in the future; this is part of his challenge/ goal/ provider skill set. So more often than not, a woman will be more inquisitive of her guy's history than he will be curious of his lady's back story.
As much as our history makes us who we are, warts and all, for most couples it is best not to revisit the drama of ex-partners, break ups, and past sexual liaisons. In order to move on and heal from a relationship, the brain tends to savor the memories of our ex-partners in a more favorable light than what they actually were.
Nothing wrong with that, only it could be very upsetting to our present love. This holds true in the case of engagement and marriage. Our egos like to imagine we are the only one who has been put on this planet for our partner and they have been patiently waiting for us. This makes our partner feel wanted, needed, and special. No one wants to believe they are one of many.
Denise Wade Ph.D. | www.sweetharmony.net | 1.215.913.7997
---
Mari responds …
It does, indeed, matter that you know about your new friend's past relationships and that she know about yours –- up to a point. Who we are at the present moment is determined not only by heredity and environment, but more so by past relationships and experiences.
For example, someone who has experienced mainly loving relationships will undoubtedly display a large degree of openness and trust as opposed to someone who's been in a number of abusive or unsettling relationships. There is, however, no need to divulge every little minute detail about past partnerships, nor to play the "blame game" while discussing with your new friend how a past relationship dissolved.
When speaking of the past, mention lessons learned and move on. Openness in a relationship fosters trust, and is one key to its success. Displaying hesitancy and avoiding talking about the subject will simply make your new friend suspicious of what occurred in your past.
If there were huge issues that resulted in legal disputes, by all means discuss them in a honest manner. Should your new love find out about them later from someone else, the groundwork will have already been laid for you to appear as dishonest. Good luck.
Mari Lyles
---
Dr. Dar responds …
If this relationship is going to progress into a long-term relationship, then I do think it is important to share about your past relationships in a healthy way. Your past relationships do contribute to how your attitudes, behaviors, triggers, preferences, and habits play out in your current relationship.
If you refuse to answer her questions and shut the questions down by stating the past is not important, then that may contribute to the feeling that you have something to hide. I suggest you seek to understand what she will gain from having you answer her questions.
What is she trying to learn about you based on your past relationships? She is asking you these questions for a reason, so it is important you know the reasoning behind the questions so that you can be better equipped with your response.
Dr. Dar Hawks | www.DrDar.com | 1.704.651.8568
---
Udall responds …
Sharing sad stories about past relationships does not make great conversation. However, as you and your girlfriend become closer, disclosure -- sharing information about you -- builds intimacy in your relationship. As your relationship unfolds it is important to be open and honest about your past and your future.
Relationships, both past and present, define us. They show people who we are and how we relate to others. A healthy balance considers sharing the past but not living in the past. Talking about past relationships provides information and insight to each of you.
Information as to why an important relationship ended and how you handled or recovered from it can be beneficial in showing stability, emotional competence, relationship skills, etc. However, sharing the minutia of every relationship can be too much information and harping on the past can be unattractive and disconcerting.
Not sharing information about your past raises a level of suspicion. Sharing reassures your girlfriend (and you) that you are not with a potential Annie Wilkes or Patrick Bateman. In today's society your past is not far behind you since someone can check you on FaceBook, Google and run a full background check for a mere $39.95.
Udall DeOleo | www.allaboutrelationships.us
---
Nina responds …
Only you know how important your prospective mate's past relationship experiences are to you. What is vitally important is for you to know how your own past experiences are affecting your choices and responses in the present.
Explore the most important past relationships you've had. Start with the parents who raised you and your closest siblings and friends and then the most important romantic partners. Notice what worked in those relationships and what did not. Look for patterns that you want to keep and those that you want to heal and avoid. This is the value in looking at past relationships.
If your girlfriend (or fiancé) insists on hearing about your past, ask her what and why, specifically she wants to know. It may be she wants to know if you have engaged in risky sexual practices or if you have a history of avoiding commitment and why.

If you've done your own exploration, you can let her know what you've learned without any details. You could show her the results of a current STD test. If she wants to know for curiosity, you could offer to show her the highlights of what you've learned and have fun with it.
Nina Potter | ninapotter.relationshipcoach.org | 1.651.773.0732
---
Doris responds …
Honesty, trust and vulnerability are essential ingredients in a fulfilling long-term relationship. You want to be your authentic self so you'll feel relaxed and comfortable. When you're guarding against being discovered, you're uptight. You withhold energy necessary for true partnership.
Explore your fears about being perceived as a person with an imperfect past. Our partners don't label us "unworthy" when we forgive ourselves for what wasn't pretty about our past and when we learn valuable lessons that prepare us to become an even better partner in the future.
On the other hand, if we have an unrealistic expectation that we should have been perfect or we fear rejection, other people provide an opportunity to heal our self-judgment by demonstrating disapproval. When we try to cover up our imperfections, partners sense dishonesty.
They become as curious as a bloodhound on a discovery trail, constantly sniffing for what's hidden. If your girlfriend has an expectation that you fit a perfect picture, wouldn't you rather know now? A relationship coach can help you focus on what you learned from your past challenges. Instead of feeling inadequate, you'll discover the benefits of what's tasted like sour lemons. Create a lovely lemonade!
Doris Helge, Ph.D. | www.CoachingByDoris.com/relationshipresources | 1.360.748.4365
Feature Article:
Singles: What's the Vision
for Your Life?
by Tara Kachaturoff
---
Your vision is the promise of what you shall one day be.
-- James Allen
Singles are often unclear as to what they want when it comes to a relationship. If you lack clarity, it's difficult, if not impossible, to define what you do and don't want when it comes to a life partner. As a result, you may enter into unhealthy or even unsafe situations which may lead to further disappointment. Worse still is that you can end up wasting valuable time – months, if not years – with the wrong person. Since you only have one life to live, it's important to make the most of the time you do have.
When you don't know what you're looking for, you can end up with just about anyone or anything. For today's evolved singles, most are not willing to settle for so little; they want much, much more. The best way to find and have what you want in a relationship is to get really clear on exactly what you want it to be. When you know what you do want, it's easy to determine what you don't want. That makes all your decisions from that point forward much easier to make.
The Benefits of Having a Vision
Singles who have a vision for what they want in their life are attractive to others. Everyone enjoys being around people who have strong goals and aspirations and who are on track with achieving them. You can feel the confidence they naturally exude.
They have a direction; they aren't lost. They live their life with intention. Every step they take is in a direction that counts for them. They know what they want and what they do not want. They don't waste even a second of their lifetime doing anything inconsistent with their vision.
Just like everyone else, they make mistakes or misjudge someone or some thing. Yet, as soon as they discover they're off track, they remind themselves of their vision and how important it is and course correct until they're once again moving towards their goals.
Your Vision is Your Future
Your vision is the future you want to create for you. It's the underlying reason why you do what you do. It's a clear and compelling picture of a preferred and attainable future. It's a framework for what is possible for you and it can carry you forward for a lifetime. It's the roadmap you create that shows you where you're going in your life.
What's the vision for your life? What do you want in the various parts of your life when it comes to your health, wealth, family, physical environment, interests, relationships, career, and spirituality?
Let's focus more on the vision for your relationship. What do you see as possible? What type of relationship do you desire? What type of man or woman can you imagine yourself with? What values do you want to share with each other? What activities are you involved in and, perhaps most importantly, what do you see as the vision of what you want to accomplish together?
When you invest conscious thought into what you want, you'll discover that it's easier to spot what you're looking for. Because your heart and mind are keyed into a particular vibration, you'll naturally tap into ones that are similar. That's why it's so important you define your vision in as much detail as possible. Your thoughts have power – and they are the first place to start when it comes to turning your vision into a reality.
Explore the vision for your life and the relationship you desire. The clearer you are about who and what you want in your life, the easier if will be to find the love of your life.
Questions for Further Exploration
What's the vision for your life?
What's your vision for each part of your life: health, wealth, family, physical environment, interests, relationships, career, and spirituality?
Write down 3 things you can do to move forward in realizing the vision you have for each of the following areas: health, wealth, family, physical environment, interests, relationships, career, and spirituality.
Focus on the vision your have for your relationship. Write a detailed description of how you imagine it. Write this in first person and in the present tense as if you're describing it happening now. Make it real.
How do you feel now that you've outlined, even broadly, the vision you have for your life?
Copyright © 2011 by Tara Kachaturoff. All rights reserved in all media. Excerpted from Dating Success Secrets.
Tara Kachaturoff is a Master Certified Coach for Singles. Since 2003, she has coached hundreds of single men and women to create better dating relationships through her onsite and teleseminar courses. Tara is also the newsletter editor for the Relationship Coaching Institute (RCI). Her personal site is www.relationshipplanning.com.


Bonus Article:
Singles: Take Time for You
by Tara Kachaturoff
---
The name of the game is taking care of yourself, because you're going to live long enough to wish you had.
-- Grace Mirabella
Life is all about balance. When things are out of balance, everything feels and looks harder than it really is. You have less energy and sometimes your outlook isn't as bright as it should or could be. And that's exactly where you don't want to be –- especially if you want to be at your best when it comes to dating!
So what causes your life to become unbalanced? The reasons are innumerable, but here are a few that are very common:
You don't get enough sleep.
You don't take enough breaks.
You waste precious time doodling on social media rather than attending to more fulfilling things in your life.
You take on too many things that are well beyond your capacity to handle all at once.
You eat poorly which causes other things to spiral out of control.
You don't focus on priorities and allow little things or the "issue of the moment" to take you off track.
You allow others to decide what you should be doing in your life rather than making those decisions for yourself.
You don't practice using the word "No" as often as you should.
You don't engage in a variety of activities that challenge you mentally, physically, and spiritually.
You do too much of one thing and allow it to overtake our life at the expense of living a more balanced life.
Dating is one of those life activities that can take over your life. It can also throw your life out of balance. You may be going out a lot, burning the candle at both ends, not eating right, eating too much, not getting enough rest and relaxation and so on.
Too much of anything, even dating, can lead to burn out. And when you don't feel your best, other things can suffer. Dating requires a lot of energy output –- it's focused a lot on others and an outward expression of your energy. You must have enough energy coming into your "system" to balance all that is going out.
Sometimes it's necessary to take a break and take some time off. Reconnect with yourself. Sit quietly; spend some time with a hobby. Get some needed rest and relaxation. Consciously schedule it into your calendar if that's what it's going to take. You may even take a day away and get a hotel room and just be by yourself -- away from everyone and everything.
Sleep is one of the most important elements of life balance and one which our society, as a whole, fails to appreciate. We think we're going to be more successful if we keep ourselves in a continuous state of busyness as if we think we might disappear from the face of the planet should we actually take care of ourselves with a little shut eye.
Sleep is a necessary requirement for a healthy mind and body. You can't "make up" sleep you miss. Your body must have rest so that it can repair itself. And there's no mistaking that there's something to be said for "beauty sleep." It does, in fact, make you look better!
From time to time, it's good practice to gather the scattered aspects of yourself and just reflect and be. We all need a break from our lives, including our dating life. Once you take some time off, you'll find yourself renewed, your energy restored, and most likely, your view on people and things refreshed.
Even when you are dating someone, you need time to yourself. And don't forget that absence makes the heart grow fonder. Be conscious about your life balance. Take time to notice what you're doing with your time and energy and make sure you're focusing on yourself. You can't be your best with others if you're not taking care of you first!
Questions for Further Exploration
Assess the current state of your life. Does it feel in balance?
If your life doesn't feel in balance, identify what you're doing too much of and too little of?
How much time do you take each week just to be by yourself, not doing anything (no, you can't count the time you're sleeping or commuting to work)?
What can you eliminate from your schedule to free up at least a half-day to a full-day of "me" time each week?
What are some self-care activities you can do to refresh your energy? Make a list of at least 10 things.
Copyright © 2011 by Tara Kachaturoff. All rights reserved in all media. Excerpted from Dating Success Secrets.
Tara Kachaturoff is a Master Certified Coach for Singles. Since 2003, she has coached hundreds of single men and women to create better dating relationships through her onsite and teleseminar courses. Tara is also the newsletter editor for the Relationship Coaching Institute (RCI). Her personal site is www.relationshipplanning.com.
---
Conscious Dating Resources
FREE Conscious Dating Online Community
Live Conscious Dating tele-Seminars
Live Conscious Dating Tele-Clinics
Conscious Dating audio programs, e-programs, and more!
Free Membership! www.JoinConsciousDating.com

Conscious Dating Audio Programs

Check out our Advanced Consicous Dating Strategies Audio Package

New! Conscious Mating Audio Programs for new relationships

Access our Conscious Dating Knowledge Bank for innovative relationship information, tools and strategies for singles

Get a Relationship Coach!
Check out our coaches at: www.relationshipcoach.org
For More Information
Are you a coach or other helping professional who works with singles and couples? If you want to know more about adding the Conscious Dating Relationship Coaching tools to your professional toolbox, visit relationshipcoachinginstitute.com
---
Please share this newsletter with your single friends, family, and co-workers, and you can be a partner in their success, too!
Links to Us
Contact
Tara Kachaturoff | Editor, Conscious Dating Newsletter for Singles Tara@relationshipcoachinginstitute.com
________________________________________

Visit us at www.ConsciousDating.com

Visit our Resource Catalogue for singles here

Relationship Coaching Institute
Free introductory training! relationshipcoachinginstitute.com

Subscribe to this newsletter here

Copyright © 2011 by Relationship Coaching Institute. All rights reserved. Feel free to share this with others as long as our contact information and authorship is included.