Announcements
FREE Conscious Dating Online Community
Join our community of singles committed to conscious relationships and supporting you to find the love of your life and the life that you love.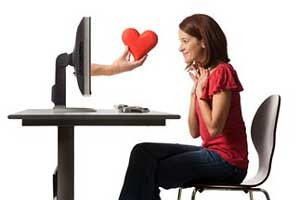 Member benefits include:
Private Conscious Dating Facebook Community
Live Conscious Dating tele-Seminars
Live Conscious Dating Tele-Clinics
Conscious Dating audio programs, e-programs, and more!
Free Membership! www.JoinConsciousDating.com
---

Ready to finally find the love of your life? Enjoy our newest online program for singles from the Relationship Coaching Institute -- Conscious Dating Virtual Coaching Program. Proven and tested over 15 years with thousands of singles. Stop struggling with loneliness and bad dates.

Highly recommended! www.ConsciousDatingProgram.com
---
Monthly Conscious Relationship Seminars
Join us monthly for our Conscious Relationship Seminars. On November 14 , 2011, we'll be featuring Diane and Lewis Denbaum. They'll be discussing Building Relationship Skills While Single.

Are You Ready to End Money Conflicts in Your Relationship Forever?

Don't Wait For a Relationship to Hone Your Relationship Skills! Many people think that they have to be in a relationship to work on their relationship skills. Not true. Don't wait. Many skills can be worked on before and will help you attract a better partner and will make your courtship more enjoyable. Join Madly In Love Forever: A Guide to True and Lasting Love authors Diane and Lewis Denbaum as they discuss:
- How to Develop an Attitude of Gratitude
- Learning to Appreciate the Differences
- Do Yourself a Favor: Forgive
- Taking Responsibility for What Triggers You
To join this complimentary program, visit http://consciousrelationshipseminars.com/ and scroll to the bottom of the page.

Ask Our Coaches:
Who are you -- really?
"My girlfriends say that people online lie a lot and that many of them are married."



This column answers questions submitted by our readers. Submit your questions to

Tara@relationshipcoachinginstitute.com

who will forward them to our coaches all over the world. Each issue, we'll publish a few answers from our RCI coaches.
---
Dear Coaches,

I want to find someone to date using match.com or some similar online site. My girlfriends say that people online lie a lot and that many of them are married. I think people you meet in person can do the same thing. That got me thinking about what information I should be asking people I "meet" online. What they look like is obvious -- if and when I meet them -- but what about all the other things? What types of information should I ask when we're corresponding and before we actually meet?
Michelle
---
Lisa responds …
Ask people online the same questions you'd ask if you were to meet them in person. Online is simply a different means toward the same end. Good starter questions include where you're from, where you work, if you have kids, if you like pets, where you like to vacation, what you like to eat, movies you enjoy and so on. These are light, open-ended questions that will at least let you know if you have things in common, or not.
They will also give you information about the communication dynamic between you. Remember, the best chats go two ways, and they shouldn't feel like work. Once you are comfortable enough, consider moving to phone or Skype sooner rather than later because there is a cloak of anonymity to the online process. You cannot hear voice inflection or see body language, which are important parts of the getting-to-know-you equation.
You can always block your number from showing and run a background check on the person. Once you've established rapport and interest, be bold and ask direct questions, including what they seek from dating and if they're married. If you are totally unsure of how to strike up chatter, consider a dating site that guides the communication process.
Lisa Manyoky | www.maverickinspired.com | 1.609.890.6645
---
Marcy responds …
People can indeed lie anywhere. While the Internet may be a safe harbor to tell a lie, it is not the only place that a person who chooses to lie will use to tell a lie. There are two truths about lying – people lie because the truth does not work for them at that moment and no matter how good a liar someone may be, the truth does come through. Therefore, it is best not to focus on either catching a person in a lie or collecting enough evidence that he/she is a liar.
Determine what you want to know about the person and this requires your being clear on your requirements. It is not so much as what questions to ask but how to lead and participate in a dialogue. Here are a few tips:
-- Mirror what they say so they hear it from someone else. Often they will continue further to substantiate what they said.
-- Delve deeper by asking "why" or "what" to statements made. This will encourage the person to go past standard statements they make.
-- Use the power of silence. When the other person speaks to fill that void, it is amazing what will be revealed
Marcy Rich | www.marcyrich.com | 1.602.573.6406
---
Jianny responds …
I find the title of your request to be your guide: Who are you, really, Michelle? Whether dating online or in more traditional ways, the first order of business is to know yourself. Know whether you are looking for recreational short-term dating, long-term relationship or marriage.
What are your non-negotiables, for example: honesty, financial stability, where you'd like live, children, life-style, religion, etc? How about your interests? Do you see yourself rollerblading, bowling or going to the symphony with your partner? After narrowing down your needs and interests, what you are looking for becomes more apparent.
Tailor your conversations around what's important to you. Also pay close attention on how you feel both on the phone call and in person. Trust your intuition. If you sense something is not quite right or a red flag comes up, then you're probably right. Don't make excuses for it and move on. There are a variety of online dating sites. Research them before making a selection as you may find that some sites can take a lot of the guess work out of the sorting process. Happy Dating!
Jianny Adamo | www.fearlesslove.net | 1.954.495.4566
---
Dr. Dar responds …
People who have the propensity to lie are going to whether online or in person. Ask your girlfriends for specific examples of their experiences or where they got their information from in lieu of accepting a generalization.
The rules you would apply face-to-face apply online. Any date you go on should still be validated against your requirements, needs, and wants to determine whether or not this person is someone you want to pursue.
Obvious questions to ask, regardless of their profile, include, "Are you married or have you ever been married?" You should also ask lifestyle type questions like, "Describe a normal day for you." When you are screening someone, no question, in my opinion, is off the table especially if you are trying to determine whether or not to meet face-to-face. In my work with singles, 97% of them state that they knew (had an inkling and the intuition) they should not have pursued their past relationships that did not work out.
The best advice I can give you is to be confident and fearless in asking whatever you want and listen to your internal warning system called your intuition.

Dr. Dar Hawks | www.DrDar.com | 1.704.651.8568
---
Udall responds …
Michelle, online dating outranks other venues as the way to meet potential dates and relationship partners. Even though it is easy to meet potential dates online it is still just a meeting place where you screen and sort through possible candidates. Anyone can lie—in person and online.
It is prudent that you ask the same type of date worthiness questions you would ask someone you met in person. You determine if the person is someone with whom you want to become further acquainted. Below are some questions that everyone should ask to screen online suitors. You must definitely ask those questions that pertain to the "make or break" criteria for your potential relationship prior to a first meeting.
Some basic questions are:
-- What do you think of online dating?
-- What type of relationship are you looking for?
-- How long have you been on this site? Are you on other dating sites?
-- What interested you about my profile?
-- Are you married? Separated or involved with anyone who would be upset if we are together?
If you find you are still interested, move to an in-person meeting as soon as possible for more screening. Remember your safety is of utmost priority.
Udall DeOleo | www.allaboutrelationships.us
---
Feature Article:
5 Quick Tips for Finding a Great Date
by Tara Kachaturoff
---
Imagine this:
There's a knock at your door. You're dressed in your best Hello Kitty® pajamas and comfy pink bunny slippers. You run to answer it. Your heart is beating uncontrollably. Your face is flush. You pause. You grab the door knob, turning it slowly. You open the door, an inch at a time, as you peer around it. Then you fling it open and there he is! Adonis, the man you always wanted and waited for, a perfect answer to your perfect fantasy. Your hands clutch at your heart as you revel in your dream come true and then you let out a sigh of relief.
Is there any possibility this would every happen? Absolutely not. Yet every day singles think that the man or women of their dreams is going to magically appear at their doorstep without any effort on their part. Unfortunately, life just isn't that easy and it just doesn't work that way. However, there is a solution.
If you want to meet the man or woman of your dreams here are some tips to increase the odds. They're simple ideas, yet they may take a little more effort when it comes to execution. Don't hesitate to enlist the help you need whether it be from a friend or even a relationship coach. It's so much easier to do life and to accomplish your goals when you don't go it alone.
5 Tips to Finding a Great Date
1. Write down who and what you're looking for.
What are your relationship requirements, needs and wants? Grab a sheet of paper and write them down. Requirements are what you must have in order to enter and remain in the relationship. These are unique to you and are non-negotiable. Needs are things you would like to have and are willing to work with your partner to get them. Also, jot down some notes about what you seek in your potential date and the types of things you want to enjoy in the relationship. By working with a relationship coach, you can create a more detailed and comprehensive action plan. For now, drafting even one page of notes about your desires will help immensely to focus you on what you want before you start getting involved in the dating process.
In a nutshell: Invest now, reap dividends later. By doing your homework now, you'll find who and what you want more quickly and easily.
2. Pry yourself out of the house.
You're never going to meet single men and women at your home unless you're hosting parties for them. No one, except for the mailman, the occasional solicitor or the package delivery guy, is going to come to your front door – and it won't be for a date. So, get dressed and get out even if it's for nothing but to take a stroll around the mall or to visit the library. Make an effort to engage in social interaction. It's important to keep connecting with people. It's much too easy for singles to become isolated and to have their job as their only social outlet. Schedule it into your calendar to get out of the house at least one day or evening each week.
In a nutshell: Get out of the house because you won't find anyone there to date.
3. Seek out other singles.
Visit venues where you'll likely meet other people who are looking to date. This calls for some investigative work on your part. Search online or ask your friends about various venues, clubs, classes, or events that are known to cater to singles. Print out information, make notes and place them in a folder for future reference. Then pick one of these places and check it out. If you're uncomfortable going by yourself, enlist the company of a friend and go together. Just remember to split up once you arrive so that you can both meet others. You can always get together later and share stories.
In a nutshell: Go where other singles are. Seek out venues where you'll find others who are seeking what you're seeking.
4. Suspend critical thinking and just have fun.
Free your mind from limiting beliefs and expectations as to how you think singles are. People carry around all sorts of preconceived notions and judgments about others. Suspend those thoughts for now. Have an open mind. Know that there is one thing we all want – to be connected in meaningful ways to others and to feel loved. We are all just people, more similar to each other rather than different from each other. Adopt an open attitude towards to the experience of getting to know others and you'll see that reflected back to you. And have fun. Life is so short. Enjoy the journey and you'll attract others who will want to join you on the way.
In a nutshell: Stop critical thinking. Open your heart to others by first opening your thoughts to being more accepting of others and therefore of yourself.
5. Take your time and pay attention.
You can't see potential problems (dating red flags), if you're moving too quickly through the process of getting to know potential new dates. Take your time. Avoid the decision to commit quickly to an exclusive dating arrangement. Make sure things are aligned with your relationship requirements. Meet their friends and family and have them meet yours. Experience a variety of activities with your dates. Take your time to ensure this person is a good fit for you and what you want for your life.
In a nutshell: Dating isn't a race to the finish. Take your time. Watch for warning signs. If it's not a good fit, move on and find someone else who is.
Copyright © 2011 by Tara Kachaturoff. All rights reserved in all media. Excerpted from Dating Success Secrets.
Tara Kachaturoff is a Master Certified Coach for Singles. Since 2003, she has coached hundreds of single men and women to create better dating relationships through her onsite and teleseminar courses. Tara is also the newsletter editor for the Relationship Coaching Institute (RCI). Her personal site is www.relationshipplanning.com.


Bonus Article:
Be The Chooser: How to Get What You Really Want in Your Life
by David Steele, Founder, Relationship Coaching Institute
---
"We choose our joys and sorrows long before we experience them." — Khalil Gibran
When we make effective choices, our life works and can be full of joy. If we make ineffective choices, our life can be full of sorrow. Chooser Vs. Victim.
As a child, choices were made for me and I had little power over what happened to me. This is normal for children, however when we take on this attitude as adults I call it being a "victim." The opposite of being a victim is to be "The Chooser."
The concept of choice is remarkable and that we have choices I consider to be a fact. Through my life, I've forgotten this fact many times when I was impulsive or reactive. I found it challenging to take responsibility for my failures and pain -- the result of my own choices. I wanted to blame my boss, my ex-wife, the other driver, my parents and, for awhile, I did.
I've had many wake-up calls, acting out of ignorance or impulse, that didn't absolve me of responsibility for making a bad choice. When I was sixteen, as a new driver, I got a ticket for making a U-turn across a double-yellow line. I told the cop honestly that I didn't know it was against the law and felt it grossly unfair that he ticketed me anyway.
I fought the ticket in traffic court and lost. My only defense was, "I didn't know! I didn't mean to break the law!" The judge told me ignorance was not an excuse for breaking the law. That was one of my first wake-up calls that, as an adult, I would be held accountable for my choices even if they were unconscious. Scary thought.
We live in a victim culture. It's usually the other guy's fault that we go to war, get into a car accident, lose our money in stocks, or get a divorce. While victim-hood might make us feel better and in the right, it also makes us helpless and perpetuates our problems.
The Law of Attraction
What do you want? A fulfilling life and relationship? A loving family? Success in your work? Peace in the world? I've learned that to get what you want you must BE THE CHOOSER.
Being The Chooser means taking the initiative to create what you want, taking full responsibility for your outcomes and making choices mindful of their long-term consequences.
There is a law of the universe as powerful as the law of gravity that helps choosers and brings suffering on victims -- just like "what goes up must come down," "what is inside shows up on the outside," "energy follows attention," and "what you believe you can achieve." It's called the "Law of Attraction."
If you believe you don't have a choice, you won't.
If you shove responsibility for your choices and outcomes outside of yourself, the Law of Attraction will try to teach you to take responsibility by repeating the lesson over and over until you get it. This is the origin of crime, war, and most other sources of human suffering.
I want to be happy and fulfilled. I want you to be happy and fulfilled. I've learned that happiness comes from within, by taking responsibility, as an adult, for my choices and outcomes. I've learned that I need to be "The Chooser" in my life and my heartfelt desire is that I can inspire you to be The Chooser as well.
Be The Chooser
We have the knowledge and technology to create a wonderful life and society for ourselves and for our children. Most of our social problems such as crime, war, poverty, violence, disease, divorce, homelessness, and more are the result of ineffective choices. Unfortunately, these social problems will continue as long as people believe they don't have a choice about them.
Choosers know what they want and how to get it. In charge of their lives, Choosers take responsibility for what happens. Being a Chooser takes a certain amount of confidence and effort, yet anyone can be one! Being The Chooser means taking initiative for your outcomes: you are in charge of creating what you want in life. You do not restrict yourself to what or who chooses you.
Often we are not aware of the range of choices available to us. We are unaware of our power to choose and of the true power of our choices. We might make choices unconsciously, reactively or impulsively. We might be unaware of the long-term consequences of our choices.
A.I.M. To Be The Chooser
Step 1: Be AWARE that you have choices
You are never stuck! You always have choices, even if you don't know what your choices are. Don't allow impulse or lack of information to result in a poor choice.
Step 2: IDENTIFY your choices
Always assume there are more choices than you are aware of. Seek to identify a variety of the choices available to you, mindful that "you don't know what you don't know." Identify productive choices and don't settle for unproductive choices.
Step 3: MAKE productive choices
Use all the information available to you to make the best choice possible to achieve the outcome you desire. Evaluate a choice based upon the likely long-term consequences of that choice.
7 Things You Can Do Today to Be The Chooser
If you want to be the Chooser, here are some things you have control over and can do (remember -- CRAPGAP):

- BE CREATIVE: Seek new ideas and opportunities beyond the immediate past and present

- BE A RISK TAKER: Accept rejection and failure as part of life and don't take it personally

- BE ASSERTIVE: Ask for what you want and say "no" to what you don't want

- BE PROACTIVE: Don't merely react to events or habitually wait for things to happen

- BE GOAL-ORIENTED: Clearly define and vigorously pursue your goals

- ASSUME ABUNDANCE: Believe there will always be plenty of opportunities and resources

- BE POSITIVE: Always anticipate success
"Your life is the sum result of all the choices you make, both consciously and unconsciously. If you can control the process of choosing, you can take control of all aspects of your life. You can find the freedom that comes from being in charge of yourself."
– Senator Robert F. Bennett (R-Utah)
Copyright ©2005 by David Steele. All rights reserved. Used with permission.
---
Conscious Dating Resources
FREE Conscious Dating Online Community
Live Conscious Dating tele-Seminars
Live Conscious Dating Tele-Clinics
Conscious Dating audio programs, e-programs, and more!
Free Membership! www.JoinConsciousDating.com

Conscious Dating Audio Programs

Check out our Advanced Consicous Dating Strategies Audio Package

New! Conscious Mating Audio Programs for new relationships

Access our Conscious Dating Knowledge Bank for innovative relationship information, tools and strategies for singles

Get a Relationship Coach!
Check out our coaches at: www.relationshipcoach.org
For More Information
Are you a coach or other helping professional who works with singles and couples? If you want to know more about adding the Conscious Dating Relationship Coaching tools to your professional toolbox, visit relationshipcoachinginstitute.com
---
Please share this newsletter with your single friends, family, and co-workers, and you can be a partner in their success, too!
Links to Us
Contact
Tara Kachaturoff | Editor, Conscious Dating Newsletter for Singles Tara@relationshipcoachinginstitute.com
________________________________________
Visit us at www.ConsciousDating.com
Visit our Resource Catalogue for singles here

Relationship Coaching Institute
Free introductory training! relationshipcoachinginstitute.com

Subscribe to this newsletter here

Copyright © 2011 by Relationship Coaching Institute. All rights reserved. Feel free to share this with others as long as our contact information and authorship is included.