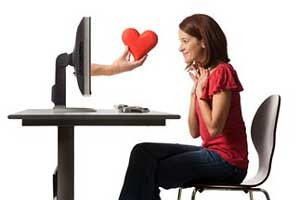 Ready to finally find the love of your life? Enjoy our newest online program for singles from the Relationship Coaching Institute -- Conscious Dating Virtual Coaching Program. Proven and tested over 15 years with thousands of singles. Stop struggling with loneliness and bad dates.

Highly recommended! www.ConsciousDatingProgram.com


Ask Our Coaches:
Don't Want to Wait to Set the Date
"I dread the thought of starting over ...."

This column answers questions submitted by our readers. Submit your questions to Tara@relationshipcoachinginstitute.com who will forward them to our coaches all over the world. Each issue, we'll publish a few answers from our RCI coaches.
---
Dear Coaches,

I am a 44 year old attorney and my boyfriend of 3 years is also 44 and an attorney. We both lead very busy lives, but find time to see each other on weekends and usually one night during the week. We get along great, except in one area. Although he says he loves me, and sees us together forever, and says things to me like, "I can't imagine my life without you," I want to know the timeline of our being together and what this really means. As a 44 year old female, I'm afraid the time has already run out for me for having a family. I really want to be married, with children, I do love him and would marry him tomorrow if he asked. I dread the thought of starting over, and yet, I don't want to waste my time on someone who can't commit.
I've tried a few things such as asking for a specific time frame, asking him exactly when we can make plans, even breaking up with him for three months while he "got his head together", and after which he promised to give me a time frame by the end of the year. Well, New Year's came and went and we're still in the same position. Every time things go really great with us and it becomes clear to him I want to move the relationship into commitment, he seems to find fault with something, we get into a fight or hit a rocky patch, we make up, and then the cycle starts over again.
Bottom line - I want to get engaged and set a wedding date. He isn't even talking about anything tangible other than a few vague references to, "Of course we're going to be together." I realize I have options here ... but I just don't know which one to pick. What should I do?
Jennifer
---
Marian responds ...

Although it's clear that you want to marry and have children, I see no evidence that your boyfriend shares your goals. I'm guessing that he is comfortable with the status quo and doesn't want to rock the boat and risk having you leave.
His evasiveness is a huge red flag. His unwillingness to make himself available to properly discuss these serious topics is not only disrespectful, it is completely invalidating of your feelings. You seem to be more invested in the relationship than he is which makes it difficult to set boundaries and assert yourself. I have an image of you chasing after him, and you deserve better than that.
Determine what you are getting out of the relationship, and whether you are willing to accept the current arrangement indefinitely. If not, clearly state your position and stick to your guns. If you are not satisfied with his response, you'll know it's time to move on. Don't settle for less that you want. Although it may be painful in the short run, it will make you available to go after the life of your dreams. A relationship coach can provide support and help prepare you to attract a partner who does meet your criteria.
Marian Meade
---
Dr. Dar responds …
It sounds like there is an established pattern in this relationship that is not working for you - you want marriage and it is clear your boyfriend does not. If he truly loves you, he would be more forthright with you.
I suggest you ask him what "I see us together forever means." Does that mean married, not married, with or without children, etc. Without those answers, you are leading yourself down an unfulfilling path of hope. If he is unwilling to give you a time frame, I recommend you set a time frame for how much longer you are willing to wait for him to "be ready," inform him of that date, why you are setting that date, and what will happen if you don't see any results on his part.
As time passes and the date draws near, be ready to follow through by making plans to cut your losses and find the love you deserve and need if you do not see any forward moving action on his part other than saying the right words to appease you for just a while longer. I wish you the best and trust you will make the right choice for yourself.
Dr. Dar | www.RelationshipSuccessExpert.com | 1.704.846.0932
---
Lisa responds ...

"We teach people how to treat us." Can you see how this applies here? The latitude you grant your boyfriend enables him to procrastinate when it comes to a more formal commitment. Even after a 3-month break, he still found a way to put you off again.
Whatever prevents him from committing is still operative, so the cycle repeats. You've even resorted to tactics to "inspire" him to set a date. Imagine how much more integrity there would be to his decision to pursue a future together without your strategizing. Take a look at other aspect of your boyfriend's life. Is he unable to commit in general? Is he able to commit to select parts of his life, but just not to you? Either way, pay attention.
Also, more than half of your week is spent apart. Is that agreeable? With all that you know, is it likely your boyfriend can deliver? Starting over might seem like drudgery, but a lifetime with someone who takes you for granted will make three years look like a flash. Embrace the possibility that there is another man who will not only want a commitment but who will also follow through.
Lisa Manyoky | www.maverickinspired.com | 1.609.890.6645
---
Mary responds …
Your reluctance in ending your relationship is understandable. You've spent a considerable amount of time building what you wanted to be your "dream" relationship. However, let's look at what is in front of you. Obviously, your boyfriend has long-standing commitment issues. While it's great having someone love you, if the relationship doesn't measure up to your requirements and needs – ultimately commitment -- it's not the ideal relationship.
Next, time is a relative theory based totally on an individual's perspective. You're in the prime of life, yet you've come to view it as over and done with at 44 because you're single with no children. You're certainly free to acquiesce to this societal dictum from the 50's. However, women in today's generation are writing and re-writing new rules governing when, where and how they love and marry. Thank God!
Final notes: We're only as precious to others as we are to ourselves. Love, backed up by actions, is concrete. Until you love yourself as much as you love him, this roller-coaster ride is bound to continue. Ask yourself: What's to be gained by loving someone so much harder and stronger than they love us in return?
Mari Lyles | 1.301.249.0979
---
Doris responds …
Whether or not he wants to get married isn't as important as how you think you deserve to be treated. If you want a man who doesn't follow through after making a major promise, someone who resists a deeper connection, your boyfriend may be Mr. Right. On the other hand, if you want a partner who makes and keeps commitments, take a second look. Ask yourself, "Why am I attracted to my boyfriend?"
This painful experience is a great opportunity. Your boyfriend is nudging you to grow. How important is your happiness to you? Decide what you really need, want and require. Explore how old relationship patterns are affecting you. Take a look at how movies and family role models are influencing your expectations.
You don't have to feel helpless while this man dances the two-step shuffle. Every time you wait until he makes a decision that affects your happiness, you're reinforcing him for not living up to his pledge to at least provide a time frame for making a choice.
Your happiness does not depend on this man. A relationship coach will help you discover how to become The Chooser in all of your relationships.
Doris Helge, Ph.D. | www.CoachingByDoris.com | 1.360.748.4365
A Primer on the Do's and Don'ts of Online Communication for Your Dating Success
by Brian Rzepczynski
Introduction
When you have an online dating personals ad, much of the initial communication and interaction that you will have with a potential dating prospect is primarily through the written word—mainly via e-mail or online chatting. As our society continues to embrace technology as a preferred mode of communication, the traditional "courtship" process has been forever altered when it comes to getting to know someone for potential dating.
The lack of face-to-face contact in the very beginning and early stages of online dating can be advantageous as a relatively safe screening period to determine possible compatibility before moving ahead to the more vulnerable direct in-person contact. This can save a lot of time and energy and aids in boosting confidence about meeting someone new.
However, it's also a very impersonal mode of communication fraught with many missing elements that can make this screening process more challenging. For example, the inability to read body language is a major obstacle, as is the difficulty in being able to gauge whether any actual physical chemistry exists between the two people.
Your job as a savvy single is to use this medium of written correspondence to your most optimal benefit while not becoming solely dependent on its use to meet and build a relationship with someone. The following do's and don'ts on effective online communication may seem a bit obvious, but these tips can help you stay centered when the allure of a potential love match can cloud your judgment and have you read into things or behave in ways you might not otherwise do in a more face-to-face context.

By staying focused on your vision and personal requirements for a partner and relationship, as well as abiding by basic dating etiquette standards, you'll be more likely to stay grounded and not be swayed by unrealistic expectations or romantic idealizations and illusions when a potential dating prospect with possibility shows up in your e-mailbox.
DO'S
Be mindful of your negotiable and non-negotiable needs for a partner and relationship and use this writing venue as a way to ask pertinent questions to determine goodness-of-fit. This can quickly weed out those incompatibles and leave you with more energy for those with potential.
Be creative and let your personality shine through in your writing. Communication through typing can get mundane and boring with all the fact-sharing, so use your wit, sense of humor, and unique style to show your individuality and flare.
Keep your eyes peeled and assess each response you receive from your dating prospect. Is he meeting your dating criteria and personal requirements? Is he consistent in the things he's saying (this will indicate a greater chance of honesty and integrity)? Does he show genuine interest in getting to know you better? Are his comments sexualized (this might indicate that he's "cruising" rather than being relationship-minded)?
Be clear in your communication. It is very easy to misinterpret things that are said in the written word, so make sure to be very specific in what you convey. If you don't understand something that your dating prospect wrote to you, ask for clarification to avoid making any unfounded assumptions. This could potentially make or break a date from ever happening!
DON'TS
No laziness! A major pet peeve is when men write in incomplete sentences and have improper grammar and misspellings. Remember that you are forming an impression in the other guy's mind and since you haven't met in person yet, all he has to go on is your presentation of yourself in your writing. Write with class and sophistication, but don't go overboard with the fancy vocabulary. Show enthusiasm by using descriptive words.
No giving out of personal information until you feel secure in the knowledge that this person poses some possibility for a friendship. Use the written form to then segue into a telephone conversation before meeting in-person at a public location for the first time for added precaution.
Writing addiction can set in if you abuse this form of communication for too long. Limit the use of writing for conversation until you feel confident about meeting in-person. This will save time, prevents over-reliance on impersonal means of dialogue, and will decrease the chances of boredom setting in and losing potential good dates because the pace was too slow. If you're not ready to meet, then don't, but just make sure you're not hiding behind writing as a way to avoid taking things to the next level because of anxiety or shyness.
Refrain from writing about opinionated topics of potential controversy (religion, politics, etc.). Such subjects are best reserved for in-person communication, and usually later in a get-to-know-you dating stage. These issues can often times be too "loaded" and can be offensive to a person who doesn't know you well enough yet; it's best to hold off until more of a foundation has been established between the two of you.
Conclusion
By following these simple guidelines, your online communication can help facilitate a healthy progression toward landing that first date. Additionally, don't forget to step away from the computer and try your luck at meeting other guys in social venues out in your community. By spreading your efforts at locating quality guys for friendship and more, you'll be increasing your chances of success twofold. It's all about balance! Good luck!
Copyright © Brian L. Rzepczynski, The Gay Love Coach. All rights reserved in all media. Used with permission.
Brian Rzepczynski, Certified Personal Life Coach, is The Gay Love Coach. He works with gay men who are ready to create a road map that will lead them to find and build a lasting partnership with Mr. Right. www.TheGayLoveCoach.com
Bonus Article:
Five Truths of Conscious Dating
by David Steele, MA, LMFT, Founder, Relationship Coaching Institute

Conscious Dating is a revolutionary approach to dating involving a specific mindset, dating strategies, self discovery, life choices, understanding of relationships and relationship skills. Whew, that's a lot!

To simplify, here is Conscious Dating condensed into five truths for singles:

1. You deserve to love and be loved

What you believe you can achieve. When you truly believe that you deserve to love and be loved you will find and choose someone who adores you exactly as you are who will be the true love of your life. Pull or magnetize the love you want and stop (unconsciously) pushing love away by overcoming the self-doubts and fears that have been preventing you from finding your soul mate.

2. Be ready and available for commitment

Your soul mate is seeking you at the same time you are seeking them. Finding the love of your life will happen when you have cleared a space in your life (and kept it open long enough) for it to be filled with what you really want. Contrary to what you might fear, when you're ready this happens faster than you can imagine.

3. Honor your deepest needs and requirements

Be "The Chooser" by acknowledging your requirements, needs, and wants, and actively find the relationship that meets them. If you settle for less, you get less, and you won't experience the love and connection you really want. Let your motto be "I'd rather be single than settle!" (Trust that you won't be single forever!) Trust when your intuition gives you a strong, unambiguous "YES!" when you have found the love connection that meets your deepest desires.

4. Be your true self

Be fully authentic, allow yourself to be vulnerable and reveal who you really are (including the parts you don't like) so you can connect with others and experience who they really are. This will allow you to find and attract your soul mate who will adore you exactly as you are.

5. True love requires risk

If you do what you've always done, you'll get what you've always got. Your understandable desire to stay safe and hope love somehow finds you will not work. Finding your soul mate requires leaving your comfort zone, putting yourself out into the world, and taking emotional risks.



David Steele, MA, LMFT is founder of Relationship Coaching Institute and author of the ground-breaking book for singles, Conscious Dating: Finding the Love of Your Life in Today's World. For more information visit www.consciousdating.com

Conscious Dating Audio Programs

Visit our website at relationshipcoachinginstitute.com for cutting-edge information and tools for finding the love of your life, including:

Listen to outstanding audio programs such as "Find the Love of Your Life AND The Life That You Love" and "Conscious Dating for Relationship Success"

Access our Knowledge Bank for innovative relationship tools, strategies and concepts

Get a Relationship Coach!
Check out our coaches at: www.relationshipcoach.org
For More Information
Are you a coach or other helping professional who works with singles and couples? If you want to know more about adding the Conscious Dating Relationship Coaching tools to your professional toolbox, visit relationshipcoachinginstitute.com
---
Please share this newsletter with your single friends, family, and co-workers, and you can be a partner in their success, too!
Links to Us
Contact
Tara Kachaturoff | Editor, Conscious Dating Newsletter for Singles Tara@relationshipcoachinginstitute.com
________________________________________

Visit our resource catalog for singles at relationshipcoachinginstitute.com/resourcecatalog.htm

Relationship Coaching Institute
Free introductory training! relationshipcoachinginstitute.com

To subscribe to this newsletter and join our free Conscious Dating Online Community click here

Copyright © 2011 by Relationship Coaching Institute. All rights reserved. Feel free to share this with others as long as our contact information and authorship is included.