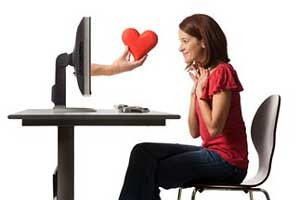 Ready to finally find the love of your life? Enjoy our newest online program for singles from the Relationship Coaching Institute -- Conscious Dating Virtual Coaching Program. Proven and tested over 15 years with thousands of singles. Stop struggling with loneliness and bad dates.

Highly recommended! www.ConsciousDatingProgram.com


---
Earn Your Master's or Ph.D. Degre
with Relationship Coaching Institute
Relationship Coaching Insitute (RCI) has partnered with the Western Institute for Social Research (WISR) to allow you to apply all RCI trainings toward a Master of Arts in Psychology with an emphasis in Relationship Coaching, and a Ph.D. in Higher Education and Social Change with an emphasis in Relationship Coaching. For more information go to: http://relationshipcoachinginstitute.com/wisrinfo.html
---
"I want to date several people at the same time.... Do I really need to disclose this...?"

This column answers questions submitted by our readers. Submit your questions to Tara@relationshipcoachinginstitute.com who will forward them to our coaches all over the world. Each issue, we'll publish a few answers from our RCI coaches.
---
Dear Coaches,

I want to date several people at the same time to get to know them better -- before I really get serious. There's definitely the possibility of becoming sexually intimate. Do I really need to disclose this to others? I don't really feel it's anyone's business, but what do you think? I want to keep my options open until I find someone I really connect with.
Jenna
---
Ann responds …
Dating multiple people is certainly ok to do; in fact, dating a variety of people can be fun! It becomes dicey when you have multiple sexual partners. Here are a few things to keep in mind:
Get Tested. Be sure you're not carrying any STDs, and not putting potential partners at risk.

Use Protection. In the heat of the moment, many singles make poor decisions about protection, particularly when chemistry is combined with a few chocolate martinis.

Don't Lie. Don't mislead anyone into thinking you're exclusive when you're not. If the topic comes up, simply say you're not looking for that right now. If you're asked point blank, you can soften it by saying something like, "I'm not thinking about a monogamous relationship right now."

Turn About Is Fair Play. Do not get upset if you find out that one of your multiple dates is also seeing someone else. Remember what's good for the goose is good for the gander.
A final word – women tend to become emotionally attached to their sexual partners. Be sure you don't cloud your emotions or confuse yourself by becoming attached to more than one person. Be careful not to break your own heart.

Ann Robbins | www.lifeworksmatchmaking.com | 1.954.561.4498
---
Marian responds ...
I see that you want a serious relationship with someone who you can really connect to. If you become sexually intimate during your search, it will be important to be transparent with your prospects. Non-disclosure of sensitive information is often perceived as deception.

If honesty is one of your values, non-disclosure will be incongruent with your values and will cause confusion within yourself and the people you date. You will be sending the message, at least energetically, that you aren't serious.
It is a great idea to keep your options open and date a number of people before settling down. Please remember that sexual intimacy and getting to know someone are two different things. Your time would be better spent in becoming crystal clear about what you are looking for in a partner.
First, carefully determine your values, needs and goals, then make a list of the values and characteristics you are looking for in a partner. Include anything that is non-negotiable, such as a prospect who isn't looking for a committed relationship. Patience and a laser focus on who you are looking for will bring you your ideal prospects.
Marian Meade | 1.918.508.7621
---
Kathleen responds ...
Disclosure is about emotional vulnerability and can be difficult, especially in new relationships where building trust is new.
Here are a few guidelines to consider. Never misrepresent yourself. While it may be okay to not say some things that you know to be true (i.e. withhold information), it is not okay to be dishonest or deceive.
No one should assume sexual exclusivity; that needs to be explicitly agreed upon. It is important to discuss relevant sexual histories with new sexual partners. That includes talking about last STD screenings, and if either of you have any non-curable STDs (i.e. HIV, HPV, herpes, hepatitis B). It is also important to discuss whether you have had unprotected intercourse (vaginal or anal) during the last 3 months. When people don't discuss their sexual histories they put themselves at risk.
People can't consent to something they aren't informed about. It is unfair to withhold information about risks of STDs; withholding information about HIV is illegal in many states, if you expose another to risk of infection.
So long as you don't promise anything you can't deliver, or withhold information pertaining to potential harm, you can be mysterious and see others.
Kathleen Baldwin | www.tellkathleenanything.com
---
Doris responds ...
Mixing hormones (having sex) with several people can concoct a nauseating stew of incompatibility. Example: We often read that chemicals released during orgasm create a 28-day craving to bond in women but only a 2-3 day craving to bond in men. On day three, men complain, "She's needy!" Women instinctively moan, "He's abandoning me!" when the guy shifts from bonding to a search for new adventure.
This is exasperating enough after sex with a single partner. If you have sex with multiple partners, you can create a mass of confusion and clashes driven by your hormones.
It would be immensely helpful if you could control your hormones. Unfortunately, you carry most of the same programming that propelled your feminine ancestors during the cave-dwelling days. Their short lifespans instinctively compelled them to mate for survival of the species.
The women's liberation movement produced many social freedoms. We know we're equal to men. We can achieve just about anything we're committed to. Alas, these shifts in personal freedom and confidence lack the power to alter our DNA and innate sexual chemistry.
Hire a relationship coach. We help you smoothly navigate your natural instincts and discover how to create the love life you want!
Doris Helge, Ph.D. | www.CoachingByDoris.com | 1.360.748.4365
---
Katherin responds ...
I commend you on dating more than one man at a time as you are searching for your life partner, however, I do not recommend being sexually intimate with more than one person at a time -- anytime.
While kissing and canoodling is fun and a nice way to get to know someone, I suggest you focus more on the qualities you desire for your perfect mate. Get really good at pre-qualifying and disqualifying your dates based on your specific requirements.
I recommend you date three to four men at a time. Screen them for your non-negotiable required qualities, then move on to others if these men don't meet your requirements.
Once you meet a man whom you believe meets your desired qualities and the feeling is mutual, have a conversation about being exclusive so you can learn more about one another without the distraction of other people. Then you can explore one another more intimately.
Bottom line, be safe. STDs are still on the rise. Never put yourself or anyone else at risk unnecessarily.
Katherin Scott, MA | www.katherinscott.com | 1.425.681.2620
---
Lisa responds ...
Keeping your options open until you find a connection is wise and in your best interests. Having choices helps keep you clear and can slow down becoming intensely involved with one person too soon. But dating is not a singular activity. The choices you make affect not only yourself but others as well. So, it is reasonable, and thoughtful, to divulge that you are dating more than one person. This information will likely weed out those for whom this approach is uncomfortable or disagreeable.
Your honesty will enable other parties to know your terms up front and agree to them --or not. Also, the reactions you get will give you a lot of information about your prospects in terms of their sense of urgency, maturity and even confidence.
As for physical intimacy, potential health implications alone (because there are some diseases you can catch from contact without intercourse) call for alerting others if you've decided to have sex with one of your dates. On this note, informed consent is appropriate. And remember, talk about this sooner rather than later to prevent others from feeling mislead.
Lisa Manyoky | www.maverickinspired.com
How to Find the Perfect Mate
by David Steele, Founder, Relationship Coaching Institute
---
Believe it or not, finding your perfect mate is completely possible. But if you don't believe this, stop reading here, because the most important principle for success in anything is, "What you believe you can achieve."
Here are the precise five steps you can take to find your perfect mate:
Step One: Allow yourself to be single
Sounds paradoxical, but if you want to find your perfect mate you must not be involved with people that aren't a good fit for you. Staying available (and single) can be hard, but necessary for finding the love of your life. Let your motto be "'I'd rather be single than settle!"
Step Two: Get ready
Wanting a relationship is not the same as being ready for one. Handle any unfinished business that might sabotage your future relationship -- legal, financial, emotional baggage, kid issues, problems with your former partners, school or job demands, etc. It would be a tragedy to finally find your soul mate, only to have the relationship bomb because you weren't ready.
Step Three: Identify your top deal-breakers
You have non-negotiable relationship deal-breakers. What are they? Vow not to get involved with anyone that doesn't meet all of them.
Step Four: Find your perfect mate by following these Four Steps for Conscious Dating:
* Scouting (find compatible people to meet; on the internet, through friends, etc)
* Sorting (assess chemistry and quickly determine if someone you meet has potential)
* Screening (collect enough data to identify any possible relationship deal-breakers)
* Testing (date a few times and compare the reality with the data)

Implement these four steps as long as it takes to find your perfect mate (don't worry; it will happen faster than you think).
Step Five: Get support
Don't do this alone. Dating can be scary and isolating. Get a coach and lean on your friends and family for support to stay on track.
This is the most important relationship and journey of your life. Finding your perfect mate requires developing yourself and your life so that you're ready to attract and keep the love of your life. Be proactive and go after what you want instead of waiting for it to come to you, or hoping it will just "happen." Now, go for it!
David Steele, MA. LMFT is founder of Relationship Coaching Institute and author of the ground-breaking book for singles, Conscious Dating: Finding the Love of Your Life in Today's World. For more information visit www.consciousdating.com


---
What is keeping you from finding Mr. Right? You have written your checklist for your ideal man. You have worked on your flirting skills. You put yourself out there at least once a week to get noticed so you can attract your dream man. Still, he has not shown up and you are getting discouraged. What is going on?
1. You have written your checklist. You may even have it memorized. You know what your dream man looks like, how tall he is, how he dresses, what color eyes and hair he has, and how he treats you. Your list of the behavioral characteristics of your ideal man is long and detailed. You would know him instantly if you saw him across a crowded room.
The problem is that you have focused so much on how you want him to look and behave that you have not worked on yourself. If you are not the woman who can attract this man, shift your priorities and work on becoming the woman who will attract a man of quality.
2. You have worked on your flirting skills. Flirting is a great communication skill. Good for you for recognizing this and working on making yourself attractive by learning to be playful and fun!
Do you know when to turn on the flirting and when to tone it down or shift to another mode, like being serious? Do you hide behind your flirting skills to avoid being real? Is your flirting light and playful or is it too thick with sexual innuendo? Sometimes when first learning a new skill it is easy to overdo it. It is always a good idea to get an opinion from a trusted friend who has observed your flirting in action.
3. You put yourself out there at least once a week. Great! Where are you going to attract your quality man? The pool you swim in will determine who you connect with. If you are hanging out in bars, you will attract other people who hang out in bars. They could be the nicest people in the world. Or they could be alcoholics. Or chronic singles who have no intention of ever forming a lasting relationship.
Try this out: decide on something you would like to do that you may have never done. Does this activity draw both men and women? Even better. Decide to do this activity at least once a week. It could be anything: golf, ballroom dance lessons, martial arts, painting classes, speed dating, racket ball, bungee jumping, etc. For some great ideas, go to Meetup.com and join some local groups.
If you want to get crystal clear about your dating goals, relationship coaching can help.
Copyright ©2010 by Michelle E. Vásquez. All rights reserved in all media. Used with permission.

Michelle E. Vásquez, MS, LPC, is an RCI Relationship Coach who helps singles and couples attract the life they want and create the relationships that bring them joy. She specializes in working with couples who are experiencing relationship difficulties as well as with singles who want to find the love of their life. Bilingual, English and Spanish speaking. www.trueloverelationshipcoaching.com 1.714.717.5744

---
Conscious Dating Audio Programs
Visit our website at relationshipcoachinginstitute.com for cutting-edge information and tools for finding the love of your life, including:

Listen to outstanding audio programs such as "Find the Love of Your Life AND The Life That You Love" and "Conscious Dating for Relationship Success"

Access our Knowledge Bank for innovative relationship tools, strategies and concepts

Get a Relationship Coach!
Check out our coaches at: www.relationshipcoach.org
For More Information
Are you a coach or other helping professional who works with singles and couples? If you want to know more about adding the Conscious Dating Relationship Coaching tools to your professional toolbox, visit relationshipcoachinginstitute.com
---
Please share this newsletter with your single friends, family, and co-workers, and you can be a partner in their success, too!
Links to Us
Contact
Tara Kachaturoff | Editor, Conscious Dating Newsletter for Singles Tara@relationshipcoachinginstitute.com
________________________________________

Visit our resource catalog for singles at relationshipcoachinginstitute.com/resourcecatalog.htm

Relationship Coaching Institute
Free introductory training! relationshipcoachinginstitute.com

To subscribe to this newsletter and join our free Conscious Dating Online Community click here

Copyright © 2011 by Relationship Coaching Institute. All rights reserved. Feel free to share this with others as long as our contact information and authorship is included.