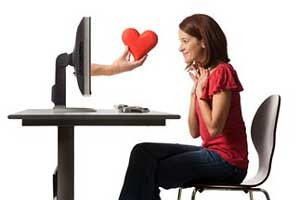 Ready to finally find the love of your life? Enjoy our newest online program for singles from the Relationship Coaching Institute -- Conscious Dating Virtual Coaching Program. Proven and tested over 15 years with thousands of singles. Stop struggling with loneliness and bad dates.

Highly recommended! www.ConsciousDatingProgram.com
Ask Our Coaches:
Help! Am I a "dating red flag"?
This column answers questions submitted by our readers. Submit your questions to Tara@relationshipcoachinginstitute.com who will forward them to our coaches all over the world. Each issue, we'll publish a few answers from our RCI coaches.
---
Dear Coaches,

I met someone the other day who referred to me as a red flag -- that I wasn't someone women should date because I'm in my early forties and have never married. She said that I would be a "better risk" if I was "at least" divorced? Ouch! What do you think?
I've spent a lot of time working, traveling, and building my company. I'm currently single but have had girlfriends here and there. I just haven't met anyone yet who seems to fit who I'm looking for. Do you think a man who has never married and is in his forties is a "red flag"? Any advice on handling comments like this? This is the second time I've been told something along these lines. What do you think?
Jeff
---
Ann responds ...

As a matchmaker, I've come across many singles, both male and female, who are over 40 and never married. There are many reasons this occurs. Most are circumstantial and have nothing to do with avoidance or fear.
I know many well-adjusted, commitment-minded, relationship-ready singles who simply have not found the one. It's not due to lack of commitment, fear of marriage, or having a wish list so long that even Santa Claus could not fulfill their expectations. It's often caused by their career and other areas of life focus. And, most often, it's because they are confident in themselves, know what they want, and are not willing to settle for something less just for the sake of being in a relationship.
Anyone who considers you a "risk" due to the fact that you've never been married fails to see the big picture. We know history tends to repeat itself in relationships. So I have to ask, Is it really better to divorce to get out of a bad marriage, or is it better to make a choice to remain single rather than marry someone who is not right for you?
Don't allow others to pressure you into making relationship choices or defending yourself for remaining single. Take your time! Just be sure you're making your choices for the right reasons.
Ann Robbins | www.lifeworksmatchmaking.com | 1.954.561.4498
---
Dr. Dar responds …
There is nothing wrong with you making the choice to focus on your career first. You should not take these comments personally, they are simply an opinion. Maybe you are not attracting the right women for you.
Write down "exactly" what you are looking for, why those things are important to you, and what difference it would make in your life to be with this type of person. Analyze your list against the women you have been attracting.
I am willing to bet there is a gap in alignment between what you want and what you get. Just like your success in building your company, planning out your relationship success will be fruitful for you.
There are several ways you could respond to this comment:
• "Are you aware the divorce rate is at 50%, I am curious why you would think being divorced is safer than someone my age never being married?" Turn it into a conversation to learn more.
• "I made a conscious choice to focus on my career and business before getting married."
• "Have you had a negative experience with an unmarried man my age before?"
Dr. Dar | www.RelationshipSuccessExpert.com | 1.704.651.8568
---
Denise responds ...
This is a great question Jeff. Women tend to have limiting beliefs around commitment that are birthed out of their own rejection or social programming. Many people, particularly females, operate out of the assumption that a divorced or married man has offered proof that he can commit.
My professional opinion is that a man who solidifies his financial position and completes self actualizing before he concentrates on finding his soul mate is going to reduce a good deal of relational stress that would otherwise plague the partnership.
Very often when a man commits at a younger age he seeks to transfer the maternal role onto his partner. By allowing himself the proper maturing and emotional growth before committing, he may be better equipped to meet his partner's needs. Especially if you consider the fact that men maturate at a slower rate than their female counterparts -- sometimes by as much as ten to fifteen years.
The typical stereotype of the older bachelor is that he is viewed as self centered. But recent studies show that mature bachelors are independent personalities, able to meet their own functional needs. This may alleviate undue stress on their potential partner and ensure better relational success.
Denise Wade, Ph.D. | www.sweetharmony.net | 1.215.913.7997
---
Jianny responds ...
I believe this is of real concern not only to you but for others. Yes, for many interested in marriage, considering a partner who has never ventured into marriage in their 20's or 30's could be of a concern. Having a satisfying marriage takes skills, commitment, and love.
A life filled with collaboration, cooperation and attachment can be a very scary thing for someone who may have lived his or her life independently without having to be accountable to a partner. And as life would have it, these anxieties sometimes don't show up until you are in an intimate relationship.
You can address comments like this by addressing the person's concerns. Ask them what it is about your singleness that concerns them. Then be honest with yourself and them. You can reassure them by sharing what it is about you now that has prioritized this and is ready to take on marriage and a life partner. You may also consider going through singles coaching not only to be intentional about marriage, but also to attract a loving partner. The right person is out there for you.
Jianny Adamo | www.fearlesslove.net | 1.954.495.4566
---
Doris responds …
There is a stereotype that an unmarried guy past age forty is wearing a big red flag. You don't want a judgmental partner who tosses you into the "unsuitable" box without even exploring your strengths and weaknesses.
Do YOU hold a limiting belief that you're flashing a red flag? Other people mirror our self-image back to us. If you want to create a fulfilling partnership, investigate your unconscious opinions of yourself.
A qualified relationship coach will provide you with a "Relationship Readiness Quiz." You'll gain the clarity you're craving. This coach will help you focus on your personal development and your priorities before you worry about attracting a mate. You'll discover your relationship requirements and needs and if you're being smart about selecting a potential mate . . . or if you're so judgmental that no woman can meet your expectations. You'll learn about your existing relationship competencies.
You'll discover how you're showing up in the world and what's causing you to attract the red flag comment that makes you cringe and you can learn to emphasize your strengths and manage your weaknesses.
Give yourself this very precious gift now. Your confidence will soar and you'll gain the results you want.
Doris Helge, Ph.D. | www.CoachingByDoris.com | 1.360.748.4365
Unacceptable Dating Behavior is Always Unacceptable
By Jackie Black, Ph.D.
The dating process is one of the most universally perplexing processes. The art and act of dating confounds even the most resolute of people dating. Dating requires that you be forthcoming, take some risks, become a good observer and listener, and trust and act on your observations and intuitions.
One essential reason to become a good observer is to be able to recognize unacceptable behavior and stop dating someone ASAP. Dating is a process and part of the process is to be an active participant and to be proactive in your decision-making and choices.
Don't let dating just happen to you.
Recently a friend of mine canceled a mid-week dinner date with a man she had been dating a few weeks. When she called him (the morning before the scheduled date) he wasn't home so she left a message on his answering machine explaining that she had a business conflict and look forward to seeing him soon.
She returned home later that evening to find a message on her machine in which he made accusations, called her names, and hung up abruptly. When she called him to talk about his unacceptable message he was remorseful and apologetic. He said canceling dinner hurt his feelings, and when he called to see if she was all right and she wasn't home, he became worried.
My friend observed how this man behaves when his feelings are hurt and he is worried. She believed what he told her about himself and had the courage to stop dating him because his behaviors are not behaviors that match her value for being treated with kindness and respect by people she invites into her world.
I can already hear some of you groaning and saying, "But this was only one experience…"
For all of you who are giving this man the benefit of the doubt, I invite you to review your own relationship histories.
• When did you know what you didn't want to know, that ultimately caused you or a partner to end a relationship?
• Don't think that just because you are dating someone you have to accept all of their idiosyncrasies, quirks, and behaviors.
• You are involved in a process that should result in you being able to create a life-long, love relationship in which you feel loved, respected, cherished, and experience deep passion and joy.
• Accepting someone's bad behavior, no matter what the reason, is not part of the process.
People tell us about themselves from the very beginning. Have the willingness and courage to hear them accurately and believe them!
Remember, only YOU can make it happen!
Jackie Black, Ph.D. is an internationally recognized Relationship Expert, Educator, Author and Coach, and an RCI Licensed Relationship Coach for Singles and Couples. She coaches men and women who are single again, pre-married, newly-married, new parents, couples in trouble, couples facing illness, and those grieving the death of a loved one. www.DrJackieBlack.com

Copyright © 2011 Dr. Jackie Black, LLC and Jackie Black, Ph.D. All rights reserved in all media. Used with permission


Bonus Article:
Ten Principles of Conscious Dating
by David Steele, MA, LMFT, Founder, Relationship Coaching Institute
1. Know who you are and what you want.
Like an iceberg, we are typically aware only of the tip, while our success and happiness depends upon what lies below the surface.
2. Learn how to get what you want.
Assess the information, tools, and skills you will need and acquire them. Develop creative strategies and action plans. "When you fail to plan, you plan to fail."
3. Be the "Chooser."
Take initiative and responsibility for your outcomes. Don't react to what, or who, chooses you. Seek to create what you want in your life.
4. Balance your heart with your head.
Make your relationship choices consciously. It's still exciting!
5. Be ready and available for commitment.
Live your life and bring your dating strategy into alignment with how ready you really are for a committed relationship.
6. Use the "Law Of Attraction."
Be the partner that you are seeking. Attract the partner that you want by developing yourself and living the life that you want. "If you build it, they will come."
7. Gain relationship knowledge and skills.
Prepare for the love of your life by learning about relationships, improving your relationship skills, and deepening your relationships with your family, friends, and colleagues. Date for fun and practice. Take more emotional risks. Read about relationships. Get relationship coaching. Take relationship classes and workshops.
8. Create a support community.
Isolated singles become lonely in their relationships when they focus on a partner to meet all their social and emotional needs.
9. Practice assertiveness.
To get what you really want, you need to say "No" to what you don't want.
10. Be a "Successful Single."
Don't put your life on hold waiting for a relationship to happen. Live your life vision and purpose while you are single. The best way to find your life partner is to be a happy, successful single person living the life that you really want.
Copyright © by Relationship Coaching Institute. All rights reserved in all media. Used with permission.

David Steele, MA, LMFT is founder of Relationship Coaching Institute and author of the ground-breaking book for singles, Conscious Dating: Finding the Love of Your Life in Today's World. For more information visit www.consciousdating.com
Visit our website at relationshipcoachinginstitute.com for cutting-edge information and tools for finding the love of your life, including:

Listen to outstanding audio programs such as "Find the Love of Your Life AND The Life That You Love" and "Conscious Dating for Relationship Success"

Access our Knowledge Bank for innovative relationship tools, strategies and concepts

Get a Relationship Coach!
Check out our coaches at: www.relationshipcoach.org
For More Information
Are you a coach or other helping professional who works with singles and couples? If you want to know more about adding the Conscious Dating Relationship Coaching tools to your professional toolbox, visit relationshipcoachinginstitute.com
---
Please share this newsletter with your single friends, family, and co-workers, and you can be a partner in their success, too!
Links to Us
Contact
Tara Kachaturoff | Editor, Conscious Dating Newsletter for Singles Tara@relationshipcoachinginstitute.com
________________________________________

Visit our resource catalog for singles at relationshipcoachinginstitute.com/resourcecatalog.htm

Relationship Coaching Institute
Free introductory training! relationshipcoachinginstitute.com

To subscribe to this newsletter and join our free Conscious Dating Online Community click here

Copyright © 2011 by Relationship Coaching Institute. All rights reserved. Feel free to share this with others as long as our contact information and authorship is included.