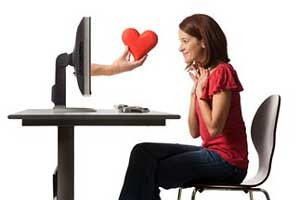 Ready to finally find the love of your life? Enjoy our newest online program for singles from the Relationship Coaching Institute -- Conscious Dating Virtual Coaching Program. Proven and tested over 15 years with thousands of singles. Stop struggling with loneliness and bad dates.

Highly recommended! www.ConsciousDatingProgram.com
---
Monthly Conscious Relationship Seminars
Join us monthly for our Conscious Relationship Seminars. On July 21, 2011, we'll be featuring Dr. Jackie Black. She'll be discussing Money is the #1 Reason Couples Divorce

Are You Ready to End Money Conflicts in Your Relationship Forever?
Managing your money with your partner and building wealth are basic fundamental requirements of a healthy, committed couple. In her second book in the Cracking The Code Series Couples & Money: Cracking the code to ending the #1 conflict in marriage , Dr. Jackie highlights important questions to ask yourself that will motivate you to examine what your values, beliefs, attitudes and behaviors are as they relate to money so you will be able to successfully and completely change your personal relationship with money; and forever transform the money conflicts in your marriage!To join this complimentary program, visit http://consciousrelationshipseminars.com/ and scroll to the bottom of the page.

Ask Our Coaches:
Do I need my kid's approval?
"Do I only date people who have
my kids' 'seal-of-approval'...?"

This column answers questions submitted by our readers. Submit your questions to Tara@relationshipcoachinginstitute.com who will forward them to our coaches all over the world. Each issue, we'll publish a few answers from our RCI coaches.
---
Dear Coaches,

I've been divorced for 4 years and I'm ready to get out and date. In fact, I want to move forward and get married again. This is all new to me since I haven't dated since my divorce. I have two children, a boy (9) and a girl (14). I'm really not sure how to handle dating. I've always put the needs of my kids first and now I want to be first. I'm concerned about one thing: what if they don't like who I'm dating? I really don't know what to do or what is right to do. Do I only date people who have my kids' "seal-of-approval" or do I date someone regardless of what they think?
Sherrie
---
Mari responds …
You obviously desire a relationship with someone who loves and appreciates your children and who'll fit comfortably into your family dynamic. So, that's where your job begins -- sorting and screening in an effort to choose those candidates who most readily align with your requirements and needs.
Before introducing anyone into your children's lives who may be a possible mate, ascertain whether that person best fits the description you have in mind as a step-parent to your children. Take all the time you need to satisfy any questions you need answered.

Your children need not and should not meet every possible date you have, nor should they, as children, be put in a position of choosing who is right or wrong for you based on their very limited criteria: personality, appearance or "coolness." However, once they have been introduced to someone you care about, do pay close attention to any concerns they have, and frankly discuss these with them.
By putting yourself first, and ascertaining the type of relationship which best suits you and which makes you happiest, you're ultimately putting your children first. Children thrive and mature in households where there is an abundance of love and mutual respect. Good luck.
Mari Lyles | 1.301.249.0979
---
Lisa responds …
Congratulations for being so committed to your kids. Your investment in them will likely return huge dividends. It is, however, perfectly reasonable to explore dating four years after divorce. Decide how private you want your personal life to be and then move forward accordingly. If the kids are away for visits with their father, then this is an ideal time for you to date without scrutiny.
After you get your feet wet and are comfortable with dating, consider educating your kids about what you've chosen to do. Ask how they'd feel if you had a new man in your life. Introduce the topic gradually, paying close attention to signs of fear or insecurity. Ease them into the idea as you've eased yourself into the process.
In the short-term, your children's stamp of approval is not essential, especially if you choose to keep your dating life private. But if you seek to integrate a partner into your family unit, it's much more pleasant when everyone gets along. Friction between kids and a date can be destructive.

For now, as you put your long hiatus from dating to bed, meet different types of men so you can learn what makes you tick at this time in your life, even if some candidates depart from the types of men you may have considered in the past. Take care of you, being careful not to upset the family stability you've worked so hard to accomplish by taking your time.
Lisa Manyoky | www.maverickinspired.com | 1.609.890.6645
---
Doris responds …
Adult relationships often disintegrate. Your relationship with your children is permanent. You want to make sure your kids feel safe and you're pleased with your dating decisions.
There are many ways to increase the chance that your kids like your dates. When your children know their wellbeing is your highest priority and their needs are met, they're unlikely to feel threatened by outsiders.
Have you been open with your children about your needs to relate to other adults? They are most likely to support and encourage your dating if you're clear your needs are legitimate (you don't feel guilty) and you know how to clearly distinguish between your children's "needs" and "wants."
For example, it's normal for children to want parents to re-unite. This desire is not a need. Kids also want parents to spend quality time with them. That's a legitimate need. If you aren't clear how to distinguish children's needs from wants, you'll feel like a wobbly trapeze artist when you date.
Give your family the gift of a lifetime. Hire a qualified relationship coach so you'll know how to talk with your children about dating. You'll discover warning signs before and after introducing a date to them.
Doris Helge, Ph.D. | www.CoachingByDoris.com | 1.360.748.4365
---
Udall responds …
First, you are the adult. Thus, you are always in charge! Second, regardless of the amount of time since the divorce sometimes children want their parents together. Have a conversation with them about dating. Let them know this is about your finding love that is not a substitution for them but an addition to your family.

Minimize resistance by spending fun time not just functional time with your children. This gives them a sense of connection and security with you. As you begin to date they will not feel deprived of your time.
Third, your children's impression of relationships (including yours with yourself) starts with you. Consider involving them in your dating process. They will learn how people date; how to select, how to treat oneself and others and how be the chooser.
Fourth, if dates pick you up from home, the children have an opportunity to see them (without meeting them). If you meet your date elsewhere share selected information about the date with your children. Ask their opinion. Often children are fascinating people readers.
Introduce the children to your selection when you are comfortable, exclusive and ready to integrate the new person into your family life.
Udall DeOleo | www.allaboutrelationships.us
Divorce Recovery:
7 Ways to Love Yourself While Going
Through the Dark Tunnel
by Udall DeOleo
---
Going through a divorce can be emotionally draining, time consuming and downright miserable. During the midst of divorce, I discovered several things that rejuvenated me along the way.
#1: Play with yourself -- take yourself on a play date.

Do something fun that you haven't done before or haven't done in a long time. This gives you an opportunity to enjoy time with yourself. Treat yourself to a movie -- the kind that you love but your soon-to-be-ex would have hated. Take friends along if you must.
#2: If you have children, play with them.

Divorce can be very hard on the children. Make play dates with your children to spend time laughing and doing some of their favorite activities. Give them time to spend time with their friends. Laugher and play are healing and will give the children wonderful times to cherish during this trying time.
#3: Take care of yourself.

Your body needs plenty of sleep and exercise for healing and repair. Sleep deprivation can keep your emotions on edge and raw. But don't spend all your time in bed wallowing in misery while overeating your favorite foods. Exercise and movement increases the flow of endorphins that make you feel good. Start a new exercise program such as weight training, walking or biking.
#4: Indulge in a treat for your body.

Be careful of making any drastic changes. If you have been eyeing a new hairstyle for while, consider doing it. However, it is best to do minor changes that may complement such as highlights, a good trim or shape up. Get a spa treatment such as a manicure, pedicure, facial or massage.
#5: Makeover your wardrobe.

Your clothes can determine how you feel throughout the day. Wearing a piece of clothing or jewelry that you really like gives you a good feeling. Look for a piece to add to your wardrobe that makes you feel really sexy. Buy sexy under garments that only you know are underneath. Look for colors that look good on you. Find clothes that match your body type. There is nothing like having the soon-to-be-ex wondering why you look so good.
#6: Change your living space.

Since this was a space that you shared with your former spouse, make some changes that reflect you. Redo your bedroom with a new color scheme or just new sheets. Rearrange the furniture in as many rooms as possible. All or any of these moves will shift the energy of the space which in turn shifts your mood and makes the space feel new and all yours.
#7: Take a mini vacation.

How far you travel is not the key here. The main point is that you need some time away from the hum-drum and drama that your divorce may bring. If your finances don't allow you to leave your area then spend a girl's night out or do a day trip. Get out of your regular space and regular routine.

Copyright ©2011 Udall DeOleo. All rights reserved in all media. Used with permission.
Udall DeOleo is the President of All About Relationships, LLC. She specializes in building, transforming and sustaining relationships in the homespace and in the workplace. For 18 years she has been guiding singles, couples, executives and teams toward effective and successful relationships by building their relationship consciousness and skills. www.allaboutrelationships.us 1.888.843.9389


Bonus Article:
Yes! You CAN Date
as a Single Parent!
---
Single Parent … the two are not mutually exclusive! You can be a great parent and still enjoy the benefits and perks of being single, including having a social life and dating, whether for fun or to find a future life partner.
Adding children to the mix when dating doesn't have to complicate things, but it does demand awareness, wisdom, and boundary-setting on your part. Here are some recommendations to help you make the most of your single parent dating experience:
Single Parent Dating Considerations
Before embarking on dating as a single parent, it is important you are ready, willing, and able to date. This means your divorce is final, legal entanglements or financial problems are behind you and custody issues are agreed upon. Support of family and friends is nice to have -– talk to them prior to beginning to date after divorce or after becoming widowed. Most often you can find at least one person who is on your side and willing to be there for you to help if you need it.
If you're recently divorced, your children should be reasonably adjusted to the divorce and their new life. It is also important that your relationship with your ex will not interfere with your dating. Custody arrangements and schedules should be finalized so you know your availability. If you need a babysitter in order to date, line up a few with whom you're comfortable and you consider reliable. And, most importantly, do the things necessary to ensure your children still feel like a priority.
Talk With Your Children
It is recommended you have a conversation with your child(ren) and let them know of your intention to date. If you have already started dating but have not talked with them yet, not to worry – it's not too late! Do it now! Let your children know the reasons why you want to date and, most importantly, that you aren't trying to bring another person into their life to replace their dad.
Understand Your Children's Reactions
Reactions will vary and at best will probably be ambivalent. Distinguish between their needs and wants and help clarify this for them. They may not WANT you to date because they NEED reassurance that your dating will not take you away from them in a detrimental way. They may have fears about your dating as well, and the more you can clarify and understand their reactions, the better you can cope with them and the more likely they will become accepting of the idea.
It's Your Life!
Remember, if your children react strongly and do not want you to date, you have a right (if not an obligation to yourself) to have a social life! It's very important to remember who's in charge (um – that would be you). You can listen to their concerns but make clear to them that although you appreciate and understand their feelings, they are not decision- makers in your life -- you are still going to date! While you value their input, you will not allow them to decide what you do, when, and with whom!
When To Introduce?
Wondering when to introduce your date/s to your children? Typically, not until you're both dating each other exclusively and ready to explore a permanent committed relationship. It is a bad idea, and often destructive, to expose your kids to a revolving door. It's even worse if they become attached to someone and you stop dating them. Or, you date someone they don't like for a month or two, only to break it off anyway.

All this does is create confusion, worry, and insecurity for them. Also, do not have dates sleep over when your children are home unless you're exclusive AND your children have met and are comfortable with your new partner. They don't have to like him; they just have to know him! The last thing you want is to have your child meet your man/lady for the first time while s/he's making coffee in your kitchen at 7 a.m.!
Observation is Key
Be aware and observe once your kids meet your special someone and, if they have children, pay attention to those dynamics, too. Notice how they treat your children versus their own.

Do you see any red flags (such as preferential treatment)? What is their relationship with their own children? Are your children and theirs compatible? Do they attempt to discipline your children too much/too soon? A general rule of thumb is the biological parent does most of the disciplining and maintains the primary parenting responsibility. Most importantly, evaluate and observe compatibility for the two families from a values perspective.
Blended Families
If you date someone with children, do some reading and research on blended families and the issues surrounding them. It's important you and your partner agree on fundamental issues and discuss ahead of time things like discipline, boundaries, expectations, etc.
Because You're Worth It
All too often I hear from clients that they don't have time to date. They tell me they're too busy with work, kids, home, and other demands. While I understand busy (I raised five kids and was a single parent for many years!), I also believe strongly that if you don't make time for yourself no one will do it for you. Even if you aren't dating someone, you still need a social life that does not include your children. Make yourself a priority -– you're worth it.

Copyright ©2011 Ann Robbins. All rights reserved in all media. Used with permission.
Ann Robbins is a Certified Professional Matchmaker and Relationship Coach and is owner and President of LifeWorks Matchmaking, LLC. She can be reached at 954.561.4498 or visit www.lifeworksmatchmaking.com
Conscious Dating Audio Programs
Visit our website at relationshipcoachinginstitute.com for cutting-edge information and tools for finding the love of your life, including:

Listen to outstanding audio programs such as "Find the Love of Your Life AND The Life That You Love" and "Conscious Dating for Relationship Success"

Access our Knowledge Bank for innovative relationship tools, strategies and concepts

Get a Relationship Coach!
Check out our coaches at: www.relationshipcoach.org
For More Information
Are you a coach or other helping professional who works with singles and couples? If you want to know more about adding the Conscious Dating Relationship Coaching tools to your professional toolbox, visit relationshipcoachinginstitute.com
---
Please share this newsletter with your single friends, family, and co-workers, and you can be a partner in their success, too!
Links to Us
Contact
Tara Kachaturoff | Editor, Conscious Dating Newsletter for Singles Tara@relationshipcoachinginstitute.com
________________________________________

Visit our resource catalog for singles at relationshipcoachinginstitute.com/resourcecatalog.htm

Relationship Coaching Institute
Free introductory training! relationshipcoachinginstitute.com

To subscribe to this newsletter and join our free Conscious Dating Online Community click here

Copyright © 2011 by Relationship Coaching Institute. All rights reserved. Feel free to share this with others as long as our contact information and authorship is included.