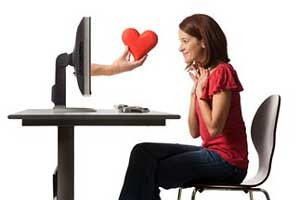 Ready to finally find the love of your life? Enjoy our newest online program for singles from the Relationship Coaching Institute -- Conscious Dating Virtual Coaching Program. Proven and tested over 15 years with thousands of singles. Stop struggling with loneliness and bad dates.

Highly recommended! www.ConsciousDatingProgram.com
Ask Our Coaches:
Will I be alone forever?
What should I do?
"I feel left out of an important part of life
and it breaks my heart."

This column answers questions submitted by our readers. Submit your questions to Tara@relationshipcoachinginstitute.com who will forward them to our coaches all over the world. Each issue, we'll publish a few answers from our RCI coaches.
---
Dear Coaches,

I'm average looking and in my late forties. I have a lot of friends and a career I love. What I don't have is a partner. I feel left out of an important part of life and it breaks my heart. All of the relationships I've had were disasters. Now, I feel there is little hope of finding anyone to share my life with. Most everyone I know is married or in a relationship and I feel like an outsider. To others it appears that I'm happy and successful, but the truth is very different. I'm afraid of being alone forever. What should I do?
Kristi
---
Susana responds …
I hear and feel your profound longing and pain. Many women who have created a deeply satisfying career have had challenges in creating a lasting romantic relationship. You need to realize you are in the perfect position to find the love and partner you desire. To be able to attract the "one," you must first be happy with your life and yourself. Your life sounds stable and high functioning in many key areas. You have work you love, financial stability and friends. What a terrific start!
So how do you get the rest? First, stop believing that your past experiences are an indication of your future. It took Einstein and Edison thousands of attempts before they found the answers to their questions. These attempts were not failures but rather information about what would not work.
Second, start working with a relationship coach to learn your must-haves, needs and wants and what relationship skills are your strengths and which need improvement. Finally, your coach can help you create the attraction plan and provide the critical support you need while you are actualizing your plan to bring the partner you desire into your already highly functional life. Never give up!

Susana Gonzalez | www.completerelationshipcoaching.com | 1. 941.447.8231
---
Carol responds …
Congratulations, you sound like a successful single! True love can be found at any time and age of life. First, make a list of your prior relationships. List three positive and three negative aspects of the prior relationships and the reason why they no longer exist. Is there a common thread? Ask yourself why you initially entered into each relationship? Could you have done something different?
For example, could you have communicated your feelings more clearly? Getting very clear on what did not work will help you make wiser choices so you can stop repeating those patterns. We choose from moment to moment how we feel. If you feel like an outsider, you have chosen this and this choice has made you feel isolated. May I suggest you change your mind?
Open yourself up to your friends in a significant way. Be vulnerable. Ask for their advice and help in finding a mate. You stated you "appear" to be happy and successful but the "truth" is very different. My question to you is why aren't you showing your friends who you are? When you start living authentically, you will attract your true authentic love.
Carol McCarthy | www.carolmccarthy.relationshipcoach.org | 1.781.257.5150
---
Nina responds …
Congratulations! You have a career you love and good friends -- the best foundation for building a lasting, loving relationship. If you look, you'll find many happy couples (like me!) who found each other in their 50s, 60s, and beyond. Start with getting in touch with what you really want in this new relationship.
You spoke of past ones as "disasters" so you need to examine them for exactly what did work in the relationship and what did not work. Look for patterns. You may be choosing partners who are afraid of being alone, and are a poor match for you. Being with the wrong partner, just for company, prevents you from attracting that "right" person who shares your life vision and is compatible with your requirements and needs.
Start the inquiry process for Conscious Dating so you can design and create that lasting, fulfilling relationship that you deserve. It will keep your vibration on what you want, instead of your lack, which is what you are attracting now. Read David Steele's Conscious Dating book, take RCI's virtual coaching program, or choose a coach to help you attract the relationship of your dreams.
Nina Potter | www.HypnosisCoachingCenter.com | 1.888.978.9118
---
Patricia responds …
You are not alone. Thousands of singles feel just as you do. Fortunately, they're mistaken. The truth is it is never too late and it is possible for anyone to find love. Let yourself believe this. Focus on what's right about you and your life just as they are now.
You have many friends and a good career. Wonderful! What's right about you that made these possible? This may sound as if it has nothing to do with finding love, but actually it has everything to do with it. When you realistically love yourself and your life and no longer feel so "left out," you can attract more love to you.
Also, focus on the relationship that will be right for you. Avoid focusing on what you don't have or wasting energy on disappointments. What do you really want and need (and deserve) in a relationship? How will it be to find it? How will it enrich your life? How will you enrich your partner's life? Use the support of friends to help you stay focused on these positives. Consider working with a relationship coach who can give you tools and more support along the way. Expect success!
Patricia Drury Sidman | www.patriciadsidman.com | 1.337.235.3702
---
Jianny responds ...
Thank you for your candidness. Not finding your life partner can be very disheartening. No, you don't need to be alone forever. There is love and a person out there for you.
Using a sheet of paper, take a look at your relationship history. List all of your significant relationships — family, teachers, boyfriends, friends and anyone who's had an impact on your life. List the positive traits and the negative traits of each relationship, not of the individuals. You should be able to see patterns and common threads emerging.
Take this insight and be intentional about what qualities you want to attract into your life. Disengage from any limiting beliefs and negative patterns of behavior that are not producing the results you are looking for. Next, learn to trust your instincts.

When you meet a potential candidate, what does your gut tell you? It's important not only to be aware of how you are responding to an individual but also consider it as valuable information. Working with a relationship coach can expedite this process and help you to not only prepare, but also help you to attract the love of your life.
Jianny Adamo | www.fearlesslove.net | 1.954.495.4566
---
Doris responds ...

You don't just want a partner. You want to savor the magic and joy of mutual growth with a special someone you love, respect and admire. A relationship coach can help you identify limiting beliefs holding you back. For example, you say, "There is little hope of finding anyone" and "I'm average looking." If you believe attracting the love of your life is impossible, it will be. Physical appearance never appears on a "top ten list" of what it takes to attract a successful relationship.

Self-awareness, clarity, confidence, honesty, and intimacy and communication skills attract a mate like honey attracts a bear. Sustain a loving relationship with fondness, appreciation, respect, understanding, shared values and vision, problem-solving skills, service, exploration and fun.

A relationship coach can help you develop a solid, enjoyable plan to attract the love of your life. You'll discover your true relationship requirements. Your coach will lead you through a proven process in which you learn from the past and fully develop your relationship competencies. You'll discover your true relationship vision as you fall deeply in love with your authentic self. It's your turn to enjoy this secret ingredient for attracting your ideal mate. Hire a relationship coach.

Doris Helge, Ph.D. | www.CoachingByDoris.com | 1.360.748.4365
---
Udall responds …
Kristi, You are not alone! So many women, single, successful, and in their late forties, are wondering if they will find a true love partner. Stop wallowing in self-pity about what you think you do not have. Open up to abundance. You can have it all by being grateful for everything that you have.
Consider the law of attraction—what you fear most comes to you—like begets like. Bring forth a love relationship by becoming a happy single by following these techniques: Enjoy life by doing things you love, spending time with people you love. The energy of happiness will exude through you and attract others to you.
Sitting around waiting does not beget a man. Join an activity/group that interests you but also one in which men enjoy. Don't hide! Be visible! Update your look. Bring out the best in you — your looks, your personality, then love you for you. Have a makeover including hair, skin, makeup, wardrobe, and body (exercise for energy and health). Create your vision for a relationship. Know what you are looking for in a man. Write a list of requirements, needs and wants. Visualize yourself enjoying life with the man of your dreams.
Udall DeOleo | www.allaboutrelationships.us
---
Mari responds …
You and a lot of women at your stage in life are troubled because of their lack of a partner, or the belief that there is a scarcity of men/love at their age. Please banish those thoughts completely from your mind. You're really quite blessed in having a lot of friends and a great career.
#1 Take stock of your past relationships and consider what worked and didn't work, and why. Determine to change those areas in which you feel you weren't successful. Hire a relationship coach, if need be, to teach you sorting and screening skills before you begin another relationship.
#2 Attitude is key! Dwelling upon lack in our lives, simply invites more of the same. Because of your feelings, you may have given off a "needy" aura when you met potential mates, something guaranteed to drive men in the opposite direction. There is something about confident, independent women that draws and intrigues men.
#3 Employ your friends as a dating network. Let them know you're interested in meeting eligible men whom they'd consider suitable for you.
#4 Take time to love and pamper yourself. You'd be surprised how loving yourself invites love from others.
Mari Lyles | 1.301.249.0979
Be Happy Now: 5 Tips to Enjoying Summer as a Single!
by Tara Kachaturoff
---
It's the middle of summer (at least in the United States) and that means it's that wonderful time of year reserved for taking long vacations, spending more time outdoors, reading juicy novels while sitting poolside, sipping cool drinks and enjoying tasty barbeques.
It's that time for family and friends to come together to share stories and make memories. For some, however, summer can be a time of dread – with no one to spend happy times, nowhere special to go and no exciting prospects on the horizon for any of these things.
The good news is that you can change all of this. The even better news is that there are some easy things that you can do right now, during the lazy days of summer, to not only make it a memorable one, but also to increase your chances of meeting that special man or woman.

And, if per chance you don't meet anyone right away, you will have enjoyed more life experiences, made more friends, and enriched your life in many wonderful ways — all things which will make you even more attractive when the right person shows up!
#1 Focus on Fun. As they say, your energy flows where your thoughts go. So if you want to have fun this summer, focus on it. Adopt an open, playful and light attitude for the next few months. When you intentionally focus your thoughts on having fun, that's what you see.

The "energy of fun" naturally resonates at a frequency of which we all want to be a part. When you focus your thoughts on things that make you happy, you'll attract that — and more — to you and your life!
If you need a quick and easy way to focus on the right things, adopt the mantra, "Summer Fun" and keep saying it to yourself over and over until it plays automatically in your head. If you really want to have some fun with it, design a colorful tee shirt with your favorite things and add these words. Focus on what you want and you'll get it.
#2 Enjoy Your Hobbies and Interests. If you want to add fool-proof instant fun to your life, jump into enjoying your hobbies. Whether it's bicycling, eating out at new restaurants, or perhaps listening to your iPod while taking long walks in the park, in the mountains or along the beach, it's time to do the stuff that's easy and already fun for you. This brightens your spirits and can put you at the optimum time and place to possibly meet that someone special.
Understandably, with some activities, you might not want to enjoy them alone, so it's a perfect opportunity to grab a friend and double the fun. If you go online to visit groups like MeetUp, you may be able to find others who are interested in your same hobbies and, if no group exists, create your own and people can come to you! It's all good. Don't mope around and drown in despair about being dateless; go out and have fun doing things that bring you joy.
#3 Get Social. Whether dating is or isn't on the top of your list, it's important to spend some time socializing. When you spend too much time alone, your energy gets stale and dull. You begin to overthink things and you start to get increasingly self-focused and self-critical. On occasion, you may start sliding down the slippery slope and then, before you know it, you're on your way to a pity party for one.
You don't need to join a group or start hanging out with people with whom you would rather not. Instead, just get out of the house. Visit outdoor markets, enjoy a coffee at an outdoor café or while strolling through the mall. Make sure you're connecting with people. Introduce yourself, shake hands, make eye contact and find ways to engage in small talk even if it's for just a minute. While this sounds trivial, it's actually very important so that you don't allow your social skills to dull.
When you don't practice socializing, you get out of touch and can feel awkward when you need to be at your best. If you can't think of anything to do, find a local organization that needs an extra set of hands to help their cause and volunteer at least an hour of your time weekly. This way you can have fun, get social, and help others in need.
#4 Try a New View. As humans, we're naturally creatures of comfort. We don't care too much for change, opting instead to stick with what we know and understand. We like things to be easy and predictable and "change" often refers to circumstances that are out of our control and perhaps not welcome because they're not on our terms. But change can help you see things from a new perspective and that's good. When we see with "new eyes," suddenly a problem can be solved, a worry can be wiped away, and a concern can be quieted.
Start with something easy. Rearrange the furniture in your bedroom or living room. Paint a room a different color. Start getting up or going to bed at a new time. These are simple, low-stress ways to get a new view. Notice how you feel. Most likely, you'll feel refreshed, re-energized and empowered to make even more changes now that you stepped out and made one or two simple ones.
A new view will also affect how you put yourself out in the world with others. It may start attracting new people while at the same time causing others to go on their way. Look upon this as a good thing and set your intention that this will evolve you closer to your relationship goals while also adding a little spice to your summer fun.
#5 Who and What Do You Want – You Decide! You're single and it's summer – what a powerful opportunity. You might not necessarily think so, but rest assured that there's many a married man or woman who wishes they had the chance to have a clean slate to start over.

You're in the best possible place ever. You can script out what you want for yourself and your future. You can make decisions about who and what you want in your life and then take the steps to make it a reality.
What's the vision for your life? What do you want to do, be and have? What type of mate or date are you looking for? What are your relationship requirements, needs and wants? These are the big and important questions you need to be asking yourself.

You may want to journal about exactly who you're looking for and the type of life you desire to co-create. Don't be concerned with "getting" what you want; focus, instead, on unearthing a crystal-clear vision of what you really want to attract. The more clarity you have, the easier you'll be able to attract it.
These five easy tips can help you create an unforgettable summer. By investing in yourself now, you'll be investing in your future later. You're single and it's summer. Celebrate! This is your golden opportunity to make each and every day count.

Keep if fun. Keep it light. Keep it focused on who and what you want in your life. As the long shadows of autumn begin to show themselves in late September, you'll have wonderful memories to reflect upon as if reading a chapter of a book called, What I did on My Summer Vacation. Get inspired and start making it happen!
Copyright © 2011 by Tara Kachaturoff. All rights reserved in all media.
Tara Kachaturoff is a Master Certified Coach for Singles. Since 2003, she has coached hundreds of single men and women to create better dating relationships through her onsite and teleseminar courses. Tara is also the newsletter editor for the Relationship Coaching Institute (RCI). Her personal site is www.relationshipplanning.com.


Bonus Article:
Long Distance Relationships:
Do They Work
---
Long distance relationships, at best, are challenging. If you begin what you think is a budding romance with someone who is not within a drivable distance, particularly if it requires a plane ride to see them, there are certain things you must be mindful of.
First, it is important to learn as much as possible about each other before investing the time, energy, and money into traveling to meet. You can do a lot of effective screening via phone and email if you ask good questions.
Second, you must know and have clarity on what you want -- and what you don't want. Do you have a written list of relationship requirements, needs and wants? Do you have a good understanding of your deal-breakers? Are there lifestyle issues or things in particular that are very important to you? Be sure you have answers to all these questions and know yourself.
Third, you must learn as much as you can about your prospective match. Talk to him/her about their values, goals, and dreams. Learn their attitudes about family, religion, money and any other things that might be of importance in a potential relationship. If you're asking good questions, you will learn a lot. Not just by what they tell you, but also, by what they don't tell you.
What tends to happen in long distance relationships is that the time together is often jam-packed with fun stuff. Tough issues are avoided so as not to cause a problem in the short visit; neither one wants to end the time together on a sour note so, often, things that need to be addressed never are. Another common pitfall is that red flags are ignored or missed altogether. Each tends to put their best foot forward so it's difficult sometimes to uncover the real person.
Fourth, recognize that, when entering into any relationship, it becomes is important to get to know someone on a day-to-day basis. You need to see your mate at their best and their worst. How do they behave when they are frustrated, tired, angry, or sick? What is their stress behavior, as opposed to their "usual" behavior? Unfortunately, in long distance relationships, we often don't have the opportunity to observe the stress behavior.
Finally, approach a long-distance relationship with eyes wide open. Ask good questions that relate to your values, your requirements, and learn as much as you can. Also, ask about their relationship history; find out if there are repeating patterns that might send up a red flag or even a caution flag. Go slowly, and beware of anyone who falls in love with you too quickly.
Copyright ©2011 Ann Robbins. All rights reserved in all media. Used with permission.
Ann Robbins is a Certified Professional Matchmaker and Relationship Coach and is owner and President of LifeWorks Matchmaking, LLC. She can be reached at 954.561.4498 or visit www.lifeworksmatchmaking.com
---
Conscious Dating Audio Programs
Visit our website at relationshipcoachinginstitute.com for cutting-edge information and tools for finding the love of your life, including:

Listen to outstanding audio programs such as "Find the Love of Your Life AND The Life That You Love" and "Conscious Dating for Relationship Success"

Access our Knowledge Bank for innovative relationship tools, strategies and concepts

Get a Relationship Coach!
Check out our coaches at: www.relationshipcoach.org
For More Information
Are you a coach or other helping professional who works with singles and couples? If you want to know more about adding the Conscious Dating Relationship Coaching tools to your professional toolbox, visit relationshipcoachinginstitute.com
---
Please share this newsletter with your single friends, family, and co-workers, and you can be a partner in their success, too!
Links to Us
Contact
Tara Kachaturoff | Editor, Conscious Dating Newsletter for Singles Tara@relationshipcoachinginstitute.com
________________________________________

Visit our resource catalog for singles at relationshipcoachinginstitute.com/resourcecatalog.htm

Relationship Coaching Institute
Free introductory training! relationshipcoachinginstitute.com

To subscribe to this newsletter and join our free Conscious Dating Online Community click here

Copyright © 2011 by Relationship Coaching Institute. All rights reserved. Feel free to share this with others as long as our contact information and authorship is included.