---



Free to our subscribers!

Conscious Relationship Resources
www.ConsciousRelationshipResources.com

Conscious Relationship Seminars and Podcast
www.ConsciousRelationshipSeminars.com
---


Frankie Doiron
President & CEO
Relationship Coaching Institute
---


David Steele
Founder
Relationship Coaching Institute
---

Tara Kachaturoff
Editor | Conscious Dating News
Email
---
Now Available!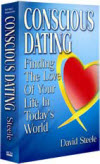 Conscious Dating: Finding the Love of Your Life in Today's World
Order a copy today for your single friends and family members at www.ConsciousDating.com
---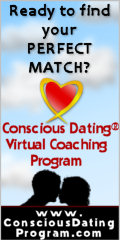 ---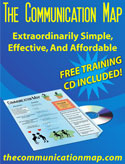 A One-Page Communication System for All Relationships!
Practical, effective, and affordable conflict resolution tool for personal and professional relationships

---
Free Audio Program:
How to become a
Professional Coach
Access Here
---
New!
To access your subscriber
bonuses and benefits visit
www.SubscriberBonus.com
---
Our Next Relationship Coach Training Program
Starts February 16th
If you are a helping professional who wants to add relationship coaching to your practice, or are an aspiring coach who wants to work in this exciting field, our next relationship coach training program begins on Tuesday, February 16, 2010.
If you are interested in learning more about relationship coach training with RCI, we invite you to attend our free tele-training call on Wednesday, February 10th.
For more information and to register for this free training go to:
http://relationshipcoachinginstitute.com/forms/freeteleclass.htm or contact an enrollment specialist at 1-888-268-4074.
"Does the age gap matter
when it comes to finding the love of your life?"

This column answers questions submitted by our readers. Submit your questions to Tara@relationshipcoachinginstitute.com who will forward them to our coaches all over the world. Each issue, we'll publish a few answers from our RCI coaches.
---
Dear Coaches,

I'm 53 and met a guy who is in his early thirties at a charity fundraiser I attended several months ago. We've met a couple times for coffee, just the two of us, and also with others from a committee we're now both serving on. Recently we met for coffee and he started sharing more personal things with me. He isn't seeing anyone and he did say he was interested in me and would like to get to know me better. He wants to date me. He said his last relationship (of 7 years) was actually with another woman who was 10 years older than him.

He is very mature, recognizes there is a rather large age gap between us -- at least 15 years. I, myself, have been divorced a number of years and haven't dated much. I told him I wanted some time to think about this, which he understood. There's no doubt we want to learn more about each other and explore the possibilities of a future together.

My question – is there really anything wrong with dating someone younger, especially as a woman? Is there anything I should be thinking about before taking this next step? I know it's no big deal to see older men with much younger women, but what about the other way around? Does the age gap matter when it comes to finding the love of your life? What's your advice?

Angela in St. Augustine
---
Betsy responds ...

Older women dating younger men is a growing trend both in the U.S. and abroad. Men who date older women typically say that they appreciate how older women tend to be more independent, comfortable with themselves, know what they want, don't play games, and appreciate what a younger man has to offer.

However some younger men are simply seeking the excitement of dating a "cougar," primarily for the purpose of having sex. If you choose to explore a relationship with your younger male friend, it is important to determine what type of relationship each of you are seeking and whether your interests are compatible. Are you interested in casual dating or something more serious? Does he want kids one day? Will you want to listen to classical music when he wants to listen to hip-hop? Both chemistry and compatibility are important in a relationship regardless of any difference in age.

Betsy Dorn | 919.434.6716
---
Randy responds …

No, there is nothing wrong with dating someone much younger. Yes, it makes a difference in finding the love of your life. There are two competing forces at work here. One is the natural attraction between two people, and this is independent of age. The other is the natural male desire for younger women, and this obviously does depend on age.

How these forces play out in a specific relationship is highly dependent on the two people. Usually it is a very long uphill struggle for the woman, but it can also be fulfilling and worthwhile if you have the right attitude. My advice is to relax and have fun with it. Don't try to make it be the love of your life. If that happens over time, so be it. If not, it was still fun. Don't worry about appearances as that will kill any relationship.

Regardless of ages, becoming exclusive too soon is a bad idea, for a lot of reasons, so definitely don't put all your eggs in this basket. Hope this helps!

Randy Hurlburt | www.PartnersinLoveandCrime.com | 858.455.0799
---
Ann responds …

Because you're exploring a future together, you have some things to think about. One is the question of children. While at age 53 it's not likely you're going to want future children, be sure you're in sync there. As a matchmaker, I have found that many of my clients in their early thirties are not thinking about children – until they reach their late thirties. By then, you'll be nearly sixty.

What are your relationship requirements? And, equally important, what are his? Be sure to explore and understand this before you plan a future together. Know that when he is your current age, 53, you will be in your 70's. Be sure you don't simply live in the moment without regard to a realistic projection into the future. Consider health, lifestyle, family, and of course, your attitudes about aging. If you get through all that, and decide you want to go for it – do so. It's not up to anyone but the two of you, so make a conscious decision and just do it!

Finally, a former client of mine spent 10 glorious years with a man 25 years older than herself. Although he passed away while she was still fairly young, she said she would never have traded that time with him for anything! Good luck!

Ann Robbins | www.lifeworksmatchmaking.com | 954.561.4498
---
Cher responds …

In order for a love relationship to succeed, both participants need to feel comfortable in the relationship. Regardless of what people think, what do you think? It appears you may have some reservations around this "mature" younger man. Are your reservations simply that it's something new, because you've never dated a younger man before? Is it because you fear some kind of judgment from friends and family? Does it matter to you what strangers think?

It's your life to live and what matters is what you think. What are your reservations about the "age gap?" If this man had not begun showing an interest in you, would you have chosen to get to know him better? Does he exhibit values that you admire and hold true inside of you? Does he have some of the qualities you designate as important to your dating plan? Do you feel chemistry toward him?

Remember, you want to be the "chooser." Would you have invited him into your space anyway, or is he there because there is a void in your life and he stepped into it? Ultimately, it must be your invitation for potential partners to come into your life, and then for them to be screened and tested.

Cher Tanner | www.FastTrackHappiness.com
---
Liz Reed responds ...

I think you are wise to examine the situation especially if you've never dated a younger man. It's only natural to wonder what the experience would entail. If you are having reservations, be sure to take an honest look at them. Find out if they stem from your value system or if the thoughts are stemming from what others may think or say.

Remember to honor your values and your vision for your life and relationship. This is your decision and you are the one that needs to be comfortable with it. There will always be people who will have opinions about what you do, but in the end it's your opinion and happiness that counts.

I would like to encourage you to examine whether or not you're ready to start dating again. Don't just jump into it because he's ready. Be the chooser. If you're ready, go for it. Have fun! Be intentional in regards to your dating. Ask yourself the important questions. Are you just looking for a recreational relationship? If not, are you seeking your life partner? Then, simply be upfront with this gentleman and explore what could be a rewarding relationship for the both of you!

Liz Reed | www.justbelievecoaching.com | 817.992.0150
Valentine's Day (and the weeks of commercial hype leading up to it) can be difficult for most singles. While the whole world seems to be celebrating love and romantic partnership, it 's easy to feel left out.
This year do something about it! Instead of feeling demoralized and depressed, focus on what you have instead of what you don't have.
Being single is a great opportunity. You have love in your future, so look forward to it instead of moping around dragging a big box of chocolates with you.

Here are my top tips for singles on Valentine's Day:
1. Celebrate Love -- Valentine's Day is a great excuse to celebrate life and love.
Don't be cynical just because you are not in a romantic relationship right now. Shower yourself with love, or spend time with someone who loves you unconditionally.
- Book a day at the spa and pamper yourself by getting the most luxurious package that you can afford, and enjoy spoiling yourself, or indulge in some serious retail therapy – you deserve it!
- Who loves you baby? Do something special for a family member or a close friend. Take grandma for lunch or a pedicure! Bring your mom a beautiful bunch of flowers. If you're a single parent, take your child to a movie and end the evening with a surprise gift bag full of treats, balloons and a Valentine's teddy bear.
- Send your friends Valentine's Day cards and express how much they mean to you. Share your heartfelt feelings about why you value their friendship.
2. Develop a 'Relationship Plan' -- Valentine's Day can be the start of your New Year of Love!
If you dream of being in a happy romantic relationship, realize it takes commitment, effort and planning.
- Identify any 'readiness issues' or 'baggage' that will hold you back from having the relationship you truly want. What are the key areas of your life you need to change before you'll be ready for a relationship? Perhaps it's your financial situation, your health and fitness, or emotional or mental state.
- Apply the same principles to your search for a love partner that you would if you were seeking your ideal job. Assess your relationship skills. Do you know your relationship deal-breakers? Are you clear about your values and life vision? Do you understand the pitfalls and dating traps that could lead you into the wrong relationship? If you need help, get it from a qualified relationship coach!
- Have a positive attitude and be happy in your life and with yourself. Live your life as a successful single – don't put your life on hold while you wait for your partner to show up. Get involved in new activities; pursue your interests. And have FUN! You never know who you will meet on the way.
3. Take Some Risks -- Extend your comfort zone to experience things you might not usually do.
- Become more approachable – smile and engage in conversation with strangers wherever you are. You'll be surprised at the positive response and at how good you will feel. Be open to recognizing the opportunities – say yes when you might want to say no. Of course use common sense and be safe!
- Take the initiative, but keep it light. If you are interested in someone, invite them out. If making a Valentine's date seems awkward, plan it for the 13th or 15th.
- Organize a dinner with other single friends, or plan a singles Valentine's bash and go dancing. Celebrate being single -- this is a wonderful time in your life, so enjoy it and appreciate the great opportunity ahead of you to find your love match.
It is your choice about how you approach and react to this special day. Make the most of it.
Copyright ©2010 by Frankie Doiron. All Rights Reserved for all media.
With thoughts of love and Valentine's day being top-of-mind for many this month, I intervewed RCI Coach Michelle E. Vásquez about love and how to know if it's for real.

Tara Kachaturoff
Editor
---
By Michelle E. Vásquez, MS, LPC

Tara: What is love?

Michelle: Merriam-Webster's dictionary defines love as "strong affection for another arising out of kinship or personal ties or attraction based on sexual desire." Love as a verb is defined as "to hold dear, to feel a lover's passion, devotion, or tenderness for."

I like Bill O' Hanlon's book called Love is a Verb: How to Stop Analyzing Your Relationship & Start Making it Great. Just the title implies that love is action. Many people think of love as a feeling, which is why it's so easy for my pet-peeve phrase to roll off their tongues: "I love you; I'm just not in love with you."

Dr. Patricia Allen, author of Getting to "I Do," defines love this way: "The only way you know you love yourself and others is by the commitments you are willing to make and keep."

I like the way both Bill O'Hanlon and Patricia Allen speak of love as an action. I see love as a commitment, a decision that you make when you are in a relationship. If you believe love is just a feeling, feelings change. Believing this way creates an unstable relationship because you never know when you are going to feel loving.

When you don't feel loving, it's easy to think you are not in love. People who do this tend to romanticize the feelings of love. They may go from one person to the next, never committing to a relationship because they want the feeling to stay as intense as it was in the beginning. They are convinced that if they don't feel love, they are not in love. Because they measure love by their ever-changing feelings, they are prone to believe that the minute they feel less than loving, something is wrong with the relationship.

Tara: What are the various stages of love?

Michelle: There are basically five stages of love:

Chemistry: This is when you have an attraction and feel a connection to someone. This is also seen as the lust stage. You are physically attracted to your love interest. You don't know much about them, but you know you are interested in them.

Infatuation: Infatuation feels like what many people think of as love. You can't stop thinking about your love interest. You have decreased need to eat or sleep. You want to spend every minute with the one you're interested in. This is when the brain is shooting off so many hormones that you can easily be persuaded that you are in love. Your brain-chemistry goes haywire and you see the object of your infatuation as perfect. You are not a rational thinker in this stage.

Romance: During this stage you are spending time getting to know each other. You're on your best behavior. You want to impress each other while evaluating whether the two of you make a good match. You still feel the rush of the hormones, but hopefully a bit of the edge is taken off as you proceed to do enjoyable activities together while learning about each other.

Power struggle: Those things she does that you used to dismiss as "cute" now become irritating. You begin to see him as flawed and wonder why you were ever attracted to him. Many people see this as a sign they are not compatible and they stop seeing each other. What is really happening is you are waking up from your hormone induced "love coma." You're starting to see the person with more realistic eyes.

Negotiating and Accepting: If you survive the Power Struggle stage and find the balance between seeing your love interest as a flawed individual and someone worthy of a long term commitment, you've reached the Negotiating and Accepting stage. You decide that the two of you are willing to be on the same path together. You are aware that you will still have struggles and disagreements. You trust that you will be committed to working through the conflicts.

Tara: What's the difference between love and infatuation?

Michelle: True love is built over time and keeps people together despite hardships and conflicts. Love is a decision, a commitment to stay together. Many people who have been married for decades will tell you that it has been worth it because their mindset has been to support and accept each other.

Infatuation is a fantasy stage in which all of the good qualities of the person you adore are magnified and the bad qualities are ignored. This can be the basis for love that grows into something more permanent or it can just be a passing fancy. Infatuation can start people on the road to a committed, loving relationship, but in itself is not love.

Tara: How do you know if you're in love?

Michelle: You are able to balance your heart and your head. You feel an attraction to your love interest and you've managed to stick it out through the five stages of love. You want to spend your life with this person. You are committed to accepting each other as you are, knowing that neither of you is perfect.

You have talked with each other about your dreams and goals for the future and you have decided that you are compatible. If you have had some differences, you've been able to negotiate with each other to find solutions that work for both of you. You feel safe with each other and you trust each other.

Tara: Do you need to be in love to have a great relationship?

Michelle: Arranged marriages have been standard practice for much of human history. In many cultures today, arranged marriages are still common. I have met several people in the last year who are in their 20's and 30's whose parents' marriages were arranged.

So for them, love was not a factor in marrying, yet the parents of the people I met are still married. I think the expectations of marriage are different for people who practice arranged marriages. They marry for practical reasons, including creating a family. I won't pretend to be an arranged marriage expert. I use this example to point out that throughout most of our history we have not had the expectation that love is the most important factor in choosing a spouse.

Relationships can work without love, but I believe most people would agree with me that being in love with the one you are with is better!

Tara: What if one of you is more in love than the other – can it still work?

Michelle: How do we measure that? We cannot decide easily who loves more in a relationship. This questions sounds like one person is more giving and possibly needier. If you spend time obsessing about who loves more than the other, you can drive a wedge between the two of you. There are many ways to express love, as Gary Chapman points out in his book, The Five Love Languages.

If both people are loving and respectful toward each other it's better to let go of any thoughts of who loves who more. Instead, spend time creating love in your marriage. Explore the ways you and your spouse need to give and receive love. What is wonderful about a committed relationship is that you carry each other at different times. Great relationships are always changing. Strong, healthy couples understand the need to be flexible and to let go of the need to control the outcome.

Copyright ©2010 by Michelle E. Vásquez. All Rights Reserved for all media.


Michelle E. Vásquez, MS, LPC, is an RCI Relationship Coach who helps singles and couples attract the life they want and create the relationships that bring them joy. She specializes in working with couples who are experiencing relationship difficulties as well as with singles who want to find the love of their life. Bilingual. www.TrueLoveAfter40.com 714.717.5744
By Katherin Scott

Relationship Coaching Institute's Relationship Assessment is an insightful ten question quiz used to determine a person's readiness for dating and ultimately for committing to a life partner relationship. If you're single and looking for love, use the following ten statements to honestly assess your relationship readiness then take the necessary action to allow love to flow into your life.

1. I know what I want

Do you have a clear vision for your life? Do you know exactly what an amazing relationship looks like for you? Take the time to understand your purpose in life, your goals for a happy and satisfying life and for a healthy and fulfilling relationship. Get clear about what really matters to you. A clear vision will help propel you and continue to motivate you as your life develops.

2. I know my relationship requirements

As a dating coach, I have many opportunities to ask singles what qualities they're looking for in a life partner and what's most important for them in a relationship. Most singles tell me quickly they're very picky about the person they will ultimately choose to spend the rest of their life with. Yet when I press for specifics, they soon realize they haven't actually spent much time getting clear about what's most important for them in a relationship.

Non-negotiable requirements, your must-have's for relationship success, are crucial to clarify and define. And, these are different from your wants and desires from your partner. If your requirements in a relationship go unmet, the relationship will suffer and so will you.

Create a written list of the five to ten requirements that are crucial for you for a healthy and successful relationship. Clearly define each requirement, in detail. Use this list to help screen potential partners as you date.

3. I am happy and successful being single

A life partner adds value to your life. And having someone to share life's ups and downs with is very rewarding. Yet, there's a big difference between being alone and being lonely.

Happy, successful singles enjoy their life, their family, their work and friends. Yes, they still may want a life partner, but not having someone special in their life doesn't create desperation for them. Enjoy a rich and satisfying life while you're searching for your mate and you'll be more likely to attract a like-minded single as a partner.

4. I am ready and available for commitment

Take the necessary time and action to get closure with your past relationships; legally, financially and emotionally. Appreciate the good times you shared with them and learn from the not-so-good experiences. And be realistic about why you're moving on. Too many people hold onto the "fantasy" of their past relationship rather than seeing the reality of it and this can make it hard to let go. Understand, if you're still pining for an old love, you're not completely available for new love to enter your life.

And make sure you've freed-up time for a new love. True, life can be busy at times. Just make sure you're not spending extra hours at the office or on your hobby as a distraction or because you're lonely.

5. I am satisfied with my work / career

Satisfying work is important for a fulfilling life. If you're looking for employment, in transition or unhappy with your job, it's hard to put your best foot forward while dating. Take the necessary time to create a career for yourself that excites you and supports your needs and lifestyle.

6. I am healthy in mind, body and spirit

It's important to keep your body healthy. Regular health check-ups and focused self-care are vital for staying fit and active. Taking the time to expand your mind and nourish your spirit is essential to staying healthy too. Keeping healthy physically, emotionally and mentally will improve your ability for a happy and satisfying love relationship and life.

7. My financial and legal business is handled

Financial and legal issues can be a burden and may impair a person's ability to enjoy life and attract the ideal relationship. Take the time and necessary steps to ensure your legal business is handled and your finances are in order.

8. My family relationships are handled

We all have many different kinds of family relationships; parents, siblings, children, extended family and ex-spouses to name a few. Keeping your family relationships healthy can be challenging yet it's essential to treat our family members with respect. Practicing healthy boundaries and clear communication are key skills for maintaining these relationships.

9. I have effective dating skills

Dating is an essential step to finding your life partner. Be comfortable engaging and disengaging with other singles. Be open to initiating contact with potential partners and open and courageous in your conversations with them. Have healthy and clear boundaries surrounding physical intimacy with people you date. Practice safety and consideration for yourself and others as you navigate the uncertainties, challenges and enjoyment of dating.

10. I have effective relationship skills

Respect, integrity and empathy are key relationship skills. Clear and courageous communication is also essential for creating intimacy with your partner, building trust and getting your needs met. The ability to be vulnerable, maintain healthy boundaries and deal with conflict respectfully is essential for nourishing your relationship in a positive way. Learn to express love generously to your partner in ways that fulfill their needs rather than how you need to be loved. And be open to accepting love without emotional barriers.

An honest assessment of yourself using these ten statements is an effective way to realize your readiness for a new love relationship to enter into your life. Be gentle with yourself as you learn and grow and stay focused on what's important for you. Enjoy life as you look forward to attracting the perfect partner for you.

Copyright ©2010 by Katherin Scott. All Rights Reserved for all media.

Katherin Scott MA is a dating coach, speaker and author of "ABC's of Dating: Simple Strategies for Dating Success." As an internationally recognized authority on dating and attracting love, Katherin coaches singles worldwide and regularly conducts seminars and workshops to help people empower themselves to find love and happiness. www.katherinscott.com, 425.681.2620
Conscious Dating Resources
Conscious Dating Audio Programs

Visit our website at relationshipcoachinginstitute.com for cutting-edge information and tools for finding the love of your life, including:

Listen to outstanding audio programs such as "Find the Love of Your Life AND The Life That You Love" and "Conscious Dating for Relationship Success"

Access our Knowledge Bank for innovative relationship tools, strategies and concepts

Check out our talented RCI-trained Relationship Coaches at relationshipcoachinginstitute.com/resourcecatalog.htm
For More Information
Are you a coach or other helping professional who works with singles and couples? If you want to know more about adding the Conscious Dating Relationship Coaching tools to your professional toolbox, visit relationshipcoachinginstitute.com
________________________________________

Please share this newsletter with your single friends, family, and co-workers, and you can be a partner in their success, too!
Links to Us
Contact
Tara Kachaturoff | Editor, Conscious Dating Newsletter for Singles Tara@relationshipcoachinginstitute.com
________________________________________

Visit our resource catalog for singles at relationshipcoachinginstitute.com/resourcecatalog.htm

Relationship Coaching Institute
Free introductory training! relationshipcoachinginstitute.com

To subscribe to this newsletter and join our f`ree Conscious Dating Online Community click here

BuildingYourIdealPractice.com
Free monthly tele-seminars! www.BuildingYourIdealPractice.com
Copyright © 2010 by Relationship Coaching Institute. All rights reserved. Feel free to share this with others as long as our contact information and authorship is included.