---



Free to our subscribers!

Conscious Relationship Resources
www.ConsciousRelationshipResources.com

Conscious Relationship Seminars and Podcast
www.ConsciousRelationshipSeminars.com
---


Frankie Doiron
President & CEO
Relationship Coaching Institute
---


David Steele
Founder
Relationship Coaching Institute
---

Tara Kachaturoff
Editor | Conscious Dating News
Email
---
Now Available!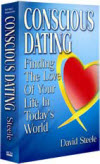 Conscious Dating: Finding the Love of Your Life in Today's World
Order a copy today for your single friends and family members at www.ConsciousDating.com
---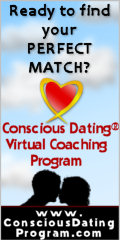 ---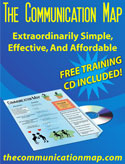 A One-Page Communication System for All Relationships!
Practical, effective, and affordable conflict resolution tool for personal and professional relationships

---
Free Audio Program:
How to become a
Professional Coach
Access Here
---
New!
To access your subscriber
bonuses and benefits visit
www.SubscriberBonus.com
---
Conscious Relationship Summit
Recordings are Available
For more information go to:
http://www.ConsciousRelationshipSummit.com
---
This column answers questions submitted by our readers. Submit your questions to Tara@relationshipcoachinginstitute.com who will forward them to our coaches all over the world. Each issue, we'll publish a few answers from our RCI coaches.
---
Dear Coaches,

I was talking to a single male friend of mine and he mentioned that it's a turnoff when a woman asks him out. In fact, he won't go out with a woman who does that—just not his style. He says guys want to be the one to extend the invitation.
I'm single too, late 30s and I ask guys out and I think he's right! I don't get many takers. Is it wrong for gals to ask guys out? If so, why? Is it too aggressive? What should women do if they want to be asked out and they just aren't? What can I do to be more attractive to men --if I shouldn't be the "asker"? I would love to meet a great guy and get married and have a family. It's hard to date since I don't get asked out much. Any thoughts?
Dawn in Denver
---
Randy responds …

I hate absolute black and white rules! While generally speaking I think it's best if the man asks the woman out for the reasons you describe, you need to look at each situation, individually, and decide what's right.

You might want to read the book, "The Rules." This explains in detail why men should ask women out and not vice versa, but as I say, I don't subscribe to absolute rules so I only suggest the book as a reference source and not a guide.

The best things you can do are to (a) look your best, (b) go to places that are likely to have quality single men, (c) show by conversation and body language that you have something special to offer, and (d) enjoy whatever happens.

Don't be too quick to judge men - and always ask to trade business cards. If someone you liked doesn't call you after a reasonable time then you could call and suggest something in keeping with whatever it was that connected you in the conversation, i.e. not a "date."

Allow an association or friendship to develop without thinking too much about romance.

Randy Hurlburt | www.PartnersinLoveandCrime.com | 858.455.0799
---
Rick and Jo respond …

Try the RCI "Rule of 3 for Conscious Dating" – a 3-step process for when you spot an attractive man. It allows you to be quietly assertive – without putting him off. The period between each step depends on the arena. If it's a party, allow an hour between each step. If he is someone you see regularly in your life's routine, then leave a few days between each.
Step #1: Smile, make eye contact, introduce yourself, ask their name, make small talk as you would being friendly with anyone in any setting. The purpose of this first contact is to leave a positive impression.

Step #2: Return after an appropriate period. You're on a first name basis now, so start with small talk, and share about something important to you, such as your children, work, etc. Assess their reaction – positive, negative, or neutral. Having revealed something specific about yourself, you then ask him or her about the topic (e.g. "Do you have kids?"). You have 3 aims here:

• Discover whether you have anything in common, especially an important value
• Confirm your attraction and interest after discovering something real about this person, and
• Leave another positive impression, based upon something real about you

Step #3: Return after the appropriate period and now you'll be like old friends. Talk a bit further about what you have in common. Towards the end of the conversation say, "I enjoy talking with you, seems we have a lot in common. Would you be interested and available to meet for coffee sometime?"

Dawn – this is how you can "tread carefully" and choose whether to move past Step #2. It is also a non-threatening experience for the man as you are giving him ample opportunity to extend an invitation.

Rick and Jo Harrison | www.SecretsToSoulmateSuccess.com | +61.3.5420.7366
---
Lori responds…

Yes, you will find men who want to do the asking when it comes to dating. This does not mean that you can never ask a man out. To find success with dating, you must put yourself in front of available men. I would suggest a good way to do that is by joining a dating service. There are so many available that finding one to fit your needs should be easy.

If you are feeling rejected when it comes to dating, there are actions you can take to change that. The best and quickest way to do that is to hire a relationship coach and begin discovering what it is you really want. When you take action and start working on your relationship requirements, your values, wants and needs, getting asked out and meeting the right men will start to take place.

If you truly want to get married and start a family, that is all possible when you make it a priority and get yourself ready. Just remember we attract who we are, so make yourself ready for a partner to find you!

Dating should be fun. When you start meeting people who have the requirements you are looking for, getting asked out will happen. Good luck with your dating. It does take work on your part and the results are worth it.

Lori Josephs | www.MyDatingBlueprint.com | 248.529.3375
---
Tara responds ...

When it comes to asking men out, I think it's really an individual decision. If it's comfortable to you – do it! If not, consider these suggestions:

#1 Smile and be gracious. The simple things like a pleasant demeanor, and body language to match, offer a warm welcome invitation to a man. Smile, make eye contact (maybe a little longer than usual, possibly accompanied by a raised brow) and relax. It also helps if makeup and jewelry are muted as this can be a turnoff. Finally, make sure to keep the rings off your wedding ring fingers -- right and left. Don't add anything that might confuse someone as to your availability.

#2 Separate yourself from "the group." If you're out for the evening with girlfriends, consider separating from each other, periodically, so it's not so intimidating for men to approach. Think about it – would you want to approach a group of 4 or 5 guys huddled together so you can try to start a conversation with one of them? Probably not.

#3 Be a good conversationalist. While some folks are masters of small talk, others need to learn this skill through practice. The easiest way to show you're open to meeting someone is by engaging in upbeat conversation. And to keep yourself centered, think about the other person as if they're just a friend as this will naturally adjust your tone and style to one that is receptive yet not self-conscious.

These simple suggestions make it "safe" and "comfortable" for a man to approach you. Try them out – I'm confident they'll make a difference.

Tara Kachaturoff | www.RelationshipPlanning.com | 248.723.1926
---
Susan responds …

It's not that it is "wrong" for a gal to ask a guy out, it's just that as much as we want to say that men and women are equal and we live in modern times, there is a masculine/feminine dynamic that has to be in balance, and many men like to hold a certain level of masculine energy, which often includes pursuing a woman.

Often, if the woman carries too much of the masculine energy, she can become more like a parent and can, at times, lose respect for the man. At the same time, a man might feel weak and small and look for opportunities to feel empowered again elsewhere, or reject that energy entirely. Ultimately a relationship needs to be "mutual," and if the masculine/feminine dynamic isn't in balance (whatever that looks like), then the relationship is set up for a bumpy ride.

There are certainly ways to send signals if you are interested in someone. If a man is interested in you, he most likely will pursue you, and if he doesn't pursue, you can generally be clear that he is "just not that into you." Working with a relationship coach can certainly help you to examine this further and learn the keys to attracting more dates, and ultimately, your ideal partner.

Susan Ortolano, M.A., CMRC, PCC | www.radiantpathways.com | 818.232.3186
---
Tereasa responds …

I don't think it is a matter of whether or not it is "wrong" to ask guys out. It seems to be a matter of whether or not it is working for you. Since you freely admit that it is not, maybe it is time to rethink your strategy.

Many men want to be the one who initiates. It is about the pursuit. They are hunters by nature and enjoy the challenge. One way to get the message to men that you would be open to accepting a date would be good old-fashioned flirting. It has worked for many generations and I think it still works today.

Tereasa Jones | www.CoachedLiving.com | 623.466.9707
---
Frances responds …

If you are looking for a traditional guy who retains a more sexist view of women, then yes, stick to your present attitude of not asking men out. It's true; they usually don't prefer women to initiate such things.

However, if you are looking for someone more egalitarian, I believe that sort of guy will be pleased and honored, and even grateful, not to have to do all the hard yards in the dating game. He may still turn you down because you are not his type, but it will be for that reason, not because you are some weird chick who is a bit uppity.

I work with plenty of clients who have asked guys out, and though they have to be prepared to get rejected occasionally, most of the time it works really well. There is a sense of empowerment where they feel they can be the chooser rather than sitting back and living in hope to be chosen.

For myself, I met my guy at a social event and we got on so well that I emailed him a few days later and asked him to go to a show with me as I had two tickets. He very happily accepted. It wasn't an official date, but it was a great low key way for us to get to know each other. His easy acceptance of my offer was a large signal to me that he had the qualities of a man that I could choose as a life partner.

Though it's scary to face the thought of rejection, it's even harder to sit on the sidelines of life and helplessly watch it go by.

Frances Amaroux | www.LoveCoaching.com | 61.0414.810.148
---
Darshana responds ...

Asking guys out is not wrong at all. The results depend on how you ask them out, your attachment to the outcome, and the intention you have. There are men out there who prefer to do the asking, however you cannot generalize that all men are like that.

When I was single, I thought I never got asked out. Looking back, I did get asked out, but my personal judgments kept me from saying "yes." It was not that I was not getting asked out, it was that I was not getting asked out by men I wanted to get asked out by.

I find that women fall into this same trap due to subconscious judgments that are in play. As soon as I got clear about my requirements, needs, and wants, I then asked men out who fit my specific criteria. Did some say no? Absolutely. Was I hurt ? No. Why? Because I knew I was looking for a great friendship or a potential prospect for marriage.

My key to success is not being attached to the outcome. I went out, had fun and if it was not fun, I did not suffer through it. If you want to go out with a guy, ask him out without being attached to the result and just have fun. Determining if a guy is a long term prospect happens after several dates, not just one date.

Dr. Dar | www.RelationshipSuccessSource.com/blog | 704.846.0932 x11


---
---
In this world filled with talk of government subsidies and healthcare stimulus packages, there's one benefit you won't be receiving from the government --an authentic heartmate. Sometimes referred to as your soulmate or the love of your life, an authentic heartmate is the real deal love partnership. You see it embodied by President Obama and the First Lady Michelle Obama.
One reason no one can provide you with your soulmate is because it's impossible to develop a single set of relationship criteria that would satisfy every person. Normally, in our society, you are left to your own illogical, hormone-raging devices to successfully find your heart-mate.
Or, if you were you savvy enough to get conscious dating training from a certified relationship coach, and you diligently worked at it, you discovered who you are, what you value, and what you need and want in a relationship – valuable information. With that kind of knowledge in hand, you can create an enticing dating plan based on sound conscious dating principles.
Before the relationship-seeking and dating work can begin, you need to be "ready" for it. Readiness means you look deep inside to understand your life purpose, your core values, and your relationship requirements, needs, and wants. This gives the juice and flavor to the relationship. Honor your value requirements. They are absolute necessities and relationship deal-breakers.
Once you are ready, let the games begin with the four activity phases in the relationship-seeking process which includes scouting, sorting, screening, and testing. Start with scouting -- looking for possible partners. When you see a potential match, begin sorting. You do this mostly through conversation to quickly determine if there's any spark with the person.
If there is a spark, the next phase is screening -- when you start dating and having spicy discussions to further determine your mutual attraction. If you reach this point with a fire in your belly, you move into the final testing phase. This is when you begin to flush out a deeper connection with that person and spotlight the possibility of love.
Screening for the love of your life
Screening is the initial getting- to- know-you portion. This is done after you have scouted and sorted out the obvious mismatches you will find during your search. You quickly start making assessments about this new acquaintance based on gut impressions and information learned during dating conversations This happens rather quickly -- about two weeks.
Does he smoke? Is she interested in boating and swimming? Does he have manners? Does she ever offer to pay? Is he egotistical? Is she a sore loser? Does she talk too much? Is he boring? Often you part ways and begin screening another acquaintance. You can juggle, simultaneously, as many screening acquaintances as you have plates. But, when a delightful person lights your fire, you move into the experience of testing. This is when you try to discover if this person is truly who he or she claims to be.
Testing: Are they who they say they are?
While screening, people can talk about themselves and pretend to be someone they are not. But that façade can only be kept up for so long. It is in the testing phase when you fire up the relationship grill, throw the steaks on the flame, and before long you will be able to taste for yourself whether it's prime, choice, or something less.
If you are looking for a porterhouse and instead get top round, send it back to the kitchen. You can see why this phase should occur before you become exclusive.
Unfortunately, in our instant self-gratification-oriented world, many want love and they want it now. Consequently, many people spend their lives settling for "phantom love affairs" -- "phantom" because they don't have the richness of authentic connection, and "affairs" because these relationships are unsustainable. They have a minimal shelf-life and squander your most precious, non-renewable resource -- time.
When requirements, needs, and wants are not met, underlying values are scrambled. It becomes impossible to carve out and develop a shared relationship plan. Without a shared plan, the relationship is doomed. It's uncertain when the partnership will crumble, but it surely will.
Testing begins with the fun and adventure of intimate discovery. It is how you will find a relationship that will outlast the test of time. Testing takes place over many months. During this time you will be able to experience for yourself compatibility on important issues: values, sex, money, intimacy, lifestyle, etc.
To give you some ideas on insights from this process, visualize these vignettes which illustrate various relationship events. Some are experiences that are aligned with values, while others are not:
• If fun is involved, she can get her make-up on in 10 minutes and flash out the door; he loves her spontaneity.

• On Sundays, he is cemented to the sofa from noon till midnight watching sports and she hates sports of any kind.

• He comes from a large family and get-togethers seem to be his favorite social activity. She's an only child and always wanted to be surrounded by a babbling brood of family members.

• Church on Sunday mornings has been her norm for the last 27 years; the book he is currently reading is called, The God Delusion by Richard Dawkins.
The gist of this is that talking about issues and opinions is very different from experiencing them in real, day-to-day life.
In fact, testing is the most critical juncture in the dating process. This is where you feel if your heart zings while at the same time feeling comfortable with how you fit together in many areas of life and lifestyle. You decide whether to continue the relationship or not. If you do it right, you are on a delicious hunt for your authentic heartmate. If you are weak and ignore the "red flags," you set yourself up for authentic heartache and heartbreak.
Do not anxiously speed through this process. The prize comes to those wait for the right person. Many individuals get caught in "The Fairytale Dating Trap." They wait, doing nothing, expecting Captain Kirk or Lara Croft to magically knock on their door.
Winners are fired-up guys and gals who act from the mindset of "The Chooser" -- not "The Needy." Being "The Chooser" means they have the self worth to value themselves first. They can choose to stop seeing someone who misses the mark and return to active relationship-seeking. Choosers know by doing this they increase their chances of finding their special someone.
Do not move forward in a questionable relationship just because you do not want to be alone. Be willing to say goodbye now rather than be alone at the end of a phantom love affair. Once you understand being "The Chooser," that window of knowledge regarding self vs. others can never close again. You must honor your senses, mind, and intuition – the impact they have on you. If you don't, when the façade falls away, a little voice inside will say, "I told you so."
The exception question and why it's so important
Asking the "Exception Question" is critical to success in this phase. It asks, "If everything in your relationship with this person is perfect, except for one missing piece, would you say goodbye?" This directly addresses your value requirements.
Imagine you have met the man of your dreams. He loves theatre and art which is your number one interest. He is a decent person, believing in a higher power. You insist on sharing your spiritual side with a partner. He doesn't drink or smoke which is great for you as a recovering alcoholic.

And, to top it all off, he is cute and loves to cuddle. Alright, a man who understands foreplay! But, he has children from a previous marriage and has had a vasectomy. He is adamant that three kids are plenty. Your dream since being adopted at five is to have lots of babies and be a loving mother. What do you do?
If the answer to the Exception Question is "Yes" you need the courage to cut the cord. As difficult as it is, your total being tells you this person could never be your authentic heartmate. Many people feel guilty in ending these conflicted relationships. It's as if they feel some ongoing obligation toward this other person. By saying "goodbye" you are not disrespecting the other person; you are respecting yourself.
You are not judging the other person. You just know that this relationship would not give you the gratifying partnership you envision. Give up the guilt about choosing self vs. other. Do it with integrity and in a considerate manner. Your responsibility is to be a successful single relishing your full potential while respecting others.
As far as scientists can prove today, we have but one life to live to the fullest. Use the Law of Attraction, get out there to love's Bar-b-que Grill of Life, carefully screen the relationship menu, and consciously test your favorite entrée.
Copyright © 2009 by Cher Tanner. All rights reserved in all media.
Cher Tanner is a certified RCI relationship coach for singles. She works with Boomers -- "Single, over 50, but NOT Over Love." Certified as an Authentic Happiness Coach, she guides clients to "Get Your GPS on the Fast Track to Happiness." She is a member of the International Coach Federation. www.FastTrackHappiness.com 727.432.9494
---
What is Chemistry?

Chemistry is that instant attraction when you lay eyes on someone who is "your type." You feel your temperature rise, your heart beat faster, and a warm glow emerge as the two of you lock eyes. If you start a relationship because of chemistry, you'll find yourself walking on clouds for days or weeks. It is a rare feeling that taps into one's "Love Map."

Your Love Map

A Love Map is ingrained inside one's psyche at a young age. Psychologists report that a child's first crush, between the ages of 5 and 8 years old, forms the pattern of desire that lasts a lifetime. Most people can remember the first and last name of their childhood crush.

If he had dark hair and dark eyes that is what you will be attracted to in a partner. If she was tall with blonde hair and blue eyes, chemistry will ensue when you lay eyes on a lady of that type. If you cannot remember a crush that early, the physical traits will resemble that of the opposite-sexed parent. Think back -– does this apply to you?

The Chemistry of Chemistry

Chemistry is when the dl-Phenylalanine, Dopamine, and Serotonin levels within the brain escalate and "rush" through the brain and body when you see someone who is your type. Chemistry is for real, but can you trust it? Does it lead to true and lasting love?

Chemistry can get you in the door and start a relationship, but developing a friendship first is what makes a relationship endure. Unfortunately, too many people go with the lusty first feelings and then become disillusioned and get involved "too fast." This starts a relationship off at full speed, but it often won't endure the long haul.

The 90 Day Rule: Take Your Time

What to do? Enjoy the initial rush from the chemistry – but put the brakes on and move slowly. Don't rush into a sexual relationship no matter how tempted you feel. You will be grateful in the long run that you took the time to really grow the trust and friendship first.

I refer to this advice as the "90 day rule." If you can put sexual intimacy on hold for 90 days, you will really discover if this "new crush" is right for you – if indeed he possesses the qualities and character traits you really want in a long-term relationship. By rushing into intimacy, before you have this information, you will fall in love with an illusion that cannot endure, and the quick fire of passion will burn out.

Being intimate too quickly also destroys the chance for a strong foundation – one based on friendship, trust, honesty and open communication. These four traits must be present for a relationship to last through the "Golden Years" long after the passion cools down.

Running a single's networking social group for over 3 years in the Atlantic City, NJ area, I have often done surveys with both men and women in the group who are ages 35 to 60. The men agree -- they prefer "to chase" a woman who is interested in them, but who postpones sexual intimacy.

They may not act like they do, but these men agree they analyze each woman to see if she is "wife material." And, although it sounds chauvinistic and traditional, the woman they can take home to "meet Mom" is the woman they will want to marry. Even in later years, the quality of a woman who has enough confidence and self-respect to "make a man wait" wins over their hearts -- even in the year 2009!

Chemistry … it's only the beginning

Yes, chemistry is a big part of falling in love, and it must exist in order to have passion. Passion is the glue in stage one that moves you along to stage two – the courting phase where you must judge each other for the traits and qualities you desire in a partner.

By working with a singles coach, you will have the tools to define exactly those qualities you want in a partner; and if you find they exist over time, then you will feel confident to move on to the intimacy phase which is stage three. Consider being at least 3 to 6 months into the relationship, and dating exclusively, before sexual intimacy occurs.

Chemistry is fantastic, but it isn't everything in a relationship. You need to have it, and you won't likely fall in love without it, but it is only one of many special things for creating a loving and enduring relationship.

Copyright © 2009 by Riana Milne. All rights reserved in all media.
Riana Milne, MA, is a Licensed Professional Counselor & RCI Singles Coach specializing in Couples, Family & Adolescent Counseling at Therapy by the Sea in Egg Harbor Township, NJ. Riana's is the author of Watch Me! The Bold, New Motivational Attitude for Personal Success. www.RianaMilne.com
---
Conscious Dating Resources

Conscious Dating Audio Programs

Visit our website at relationshipcoachinginstitute.com for cutting-edge information and tools for finding the love of your life, including:

Listen to outstanding audio programs such as "Find the Love of Your Life AND The Life That You Love" and "Conscious Dating for Relationship Success"

Access our Knowledge Bank for innovative relationship tools, strategies and concepts

Check out our talented RCI-trained Relationship Coaches at relationshipcoachinginstitute.com/resourcecatalog.htm
---
For More Information
Are you a coach or other helping professional who works with singles and couples? If you want to know more about adding the Conscious Dating Relationship Coaching tools to your professional toolbox, visit relationshipcoachinginstitute.com
________________________________________

Please share this newsletter with your single friends, family, and co-workers, and you can be a partner in their success, too!
Links to Us
Contact
Tara Kachaturoff | Editor, Conscious Dating Newsletter for Singles Tara@relationshipcoachinginstitute.com
________________________________________

Visit our resource catalog for singles at relationshipcoachinginstitute.com/resourcecatalog.htm

Relationship Coaching Institute
Free introductory training! relationshipcoachinginstitute.com

To subscribe to this newsletter and join our f`ree Conscious Dating Online Community click here

BuildingYourIdealPractice.com
Free monthly tele-seminars! www.BuildingYourIdealPractice.com
Copyright © 2009 by Relationship Coaching Institute. All rights reserved. Feel free to share this with others as long as our contact information and authorship is included.