Did you know that RCI has a collection of cool, innovative, FREE online relationship assessments for you or your single or couple clients?
Relationships are complex and can be confusing as no two are alike. RCI identifies four different types of relationships and has an assessment for each one.
6 Free Online Relationship Assessments for Singles, Couples, and Professionals from RCI
We sincerely hope these free relationship assessments support you (and your clients) to find and have an extraordinary relationship.
---
Give the gift of Love to yourself or someone you care about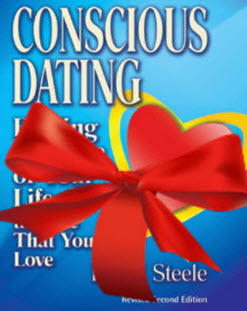 For singles. . .

If you are single and seeking the love of your life, this proven approach to dating is for you! Here's one of our favorite endorsements for Conscious Dating from Harville Hendrix and Helen L. Hunt:

Conscious Dating provides a new concept for dating and insightful advice and exercises that will help anyone who uses them make their journey to love successful. We recommend this book to anyone looking for love.
– Harville Hendrix, Ph. D. and Helen LaKelly Hunt, Ph. D.Readers LOVE Conscious Dating!More reader reviews on Amazon.com here
Get or Give the gift of
Conscious Dating
Order from Amazon.com here
For couples. . .

This 5-Star Amazon Best Seller will open your eyes, rock your world, and change your reality about marriage. Here's one of our favorite endorsements for Radical Marriage from Greg and Priscilla Hunt of BetterMarriages.org:

Is your marriage where you want it to be? This book will challenge you to take it to the next level, beyond where you ever thought it could be.Your marriage can be more – wonderfully more, extraordinarily more, radically more!
— Greg and Priscilla Hunt, BetterMarriages.orgReaders LOVE Radical Marriage!More reader reviews on Amazon.com here
Get or Give the Gift of
Radical Marriage
Order from Amazon.com here