CLUB RELATE
A Fun, Safe, Educational
Community for Conscious Relationships
Relationships Matter
They define us.
They bind us to each other.
They connect us to colleagues, friends, family, and partners.
They are the primary source of our happiness.... or frustration.
They are how we relate to the world.
Club Relate is about Connection
As important as relationships are, they take work (sometimes a lot of it). We want
to have happy, successful relationships, but sometimes don't know how. We live in a "do-it-yourself," competitive high technology culture, yet one of our highest needs is
simply— connection.
We need connection; to feel connected to ourselves, to each other, to family, to our work, to our planet. Disconnection is at the root of our biggest social problems- divorce, violence, juvenile delinquency, depression, suicide, terrorism, war, etc.
The internet and social media (such as Facebook and Twitter) allow us to easily connect with others in a virtual world. The staggering number of "friends" who spend many hours per day interacting on their cell phones and computers is measureable proof of our desire to connect. However, technology creates the illusion of connection and doesn't satisfy our social and emotional needs any more than watching a romance movie satisfies our desire to love and be loved.
Club Relate is about Fun
Far from being frivolous, having fun provides positive energy, stimulates healthy bio-chemicals in our body, increases our attention span and ability to focus on a task or learning, and creates connection to others faster and easier than any other activity. Fun attracts us to an activity and provides positive reinforcement for participation that results in our wanting to continue that activity and do it again in the future.
Club Relate is about Safety

Emotional and physical safety allows us freedom to be authentic and intimate with others, to be playful, to ask for help, to offer support, and to release our joy. Safety is all too rare in today's world, but can be consciously and intentionally created in our everyday lives and relationships.
Club Relate is about Learning

"If you do what you've always done, you'll get what you've always got." To do anything differently we must learn, grow, stretch, try new things, adopt new attitudes, acquire new knowledge, discover new strategies. Feeling stuck and without options is an illusion accepted all too easily and often. There are always choices, tools, and resources that we can't see, just waiting to be uncovered, that can transform our reality and our life.
Club Relate is about Community

We are social beings. We are born into a family; go to school and play with friends as children; work, play, mate, and create families as adults; live in a neighborhood; join groups, clubs, and associations; form governments, committees, and task groups. We need parents, lovers, friends, neighbors, teachers, colleagues, mentors, and mentees. Old needs young; young needs old. Women need men, and men need women. We are all connected and interdependent. One in four adults in the U.S. lives alone, yet our ability to survive and thrive depends upon forming lasting relationships with others. Unlike the past where most people lived and worked in the communities where they grew up, in today's mobile society community must be intentionally created and too many people live isolated lives with few meaningful relationships.
Club Relate is about Empowerment

We can live with the world as it is, or we can create the world we want. We can complain that things aren't as we'd like, or we can take responsibility for our present and future. We can wait and hope that "they" do something, or we can take the initiative and do it ourselves.
What is Club Relate?

Club Relate is a fun, safe, educational community that promotes and supports conscious relationships.
We understand that our inter-dependence, need for connection, desire for successful relationships and a better world for ourselves and our children can best be served by coming together and creating a supportive community for singles and couples to connect and thrive.

Single? Club Relate will support you to find the love of your life and the life that you love.

Couple? Club Relate will support your relationship by connecting with like-minded couples who share your needs, goals, priorities, and challenges.

No-one is successful alone. Join our community to get and give the support needed to create happy, successful relationships. Together we can change the world.

Become a Club Relate Leader Today!
---
Relax, take a deep breath, and . . .
Imagine a room filled with people.

People eager to hear what you have to say.

People who want to find or improve their relationships and are ready to receive your support.

…and imagine they keep coming back- and bringing their friends
We want to help you make this a reality – Your reality. And we want to make it easy, fun, and profitable for you to bring relationship coaching to the world.
Relationship Coaching Institute is on a mission. A mission to bring Relationship Coaching to the singles and couples of the world. But, we can't do it without you.
You've landed on this page because someone believes in you. They believe that you share a common mission – the mission to help people with their relationships. They believe that you have what it takes to see a project through. And they believe that the world will be a better place because of your involvement.
They have made the commitment to reach more people - and they'd like to take the journey with YOU.
Or, you've landed on this page because you have expressed an interest in RCI in the past, and we wanted to show you what we're up to now.
Conscious Relationship Communities are now being formed around the globe. These are community-based support programs for singles and couples operated by local RCI member coaches, and that is where you come in.
We have a limited number of business opportunities available for helping professionals like you who are passionate about helping people with their relationships and who are interested in significantly growing their business and making a greater impact in their local community.
Does this sound like you?
This opportunity is for you if…
| | |
| --- | --- |
| | You've ever thought about becoming a relationship coach. Here's a chance to not only become a relationship coach, but have a funnel of clients handed to you from the start! |
| | You're not satisfied with your profession as it is now and are ready to take action to create the life that you love |
| | You recognize that this is not only an opportunity for training, but is an incredible business opportunity – and how often do opportunities like this come around? |
| | The idea of easily filling your programs, classes, and 1:1 coaching is appealing to you |
| | You prefer marketing to be fun and easy (Really!) |
| | You want to be a part of something big – really big |
---
So, what's this opportunity about?
If you decide to invest in yourself and join us, you will receive:
Lifetime Membership in Relationship Coaching Institute
This means that you will receive all of the benefits that RCI offers for this one investment


Acceptance into your local Conscious Relationship Community Team
You won't want to miss out on this opportunity. These community events are the best way to reach a lot of people and easily fill your existing practice and your new relationship coaching business


A whole network of support
RCI is not just a training organization – it's a community. A community of like-minded, supportive people who are there for each other and help each other along the way


Deep satisfaction knowing that you are a part of something big and contributing to society in a way that you couldn't do on your own.
What are Conscious Relationship Communities?
That depends.
Every community is different, and what works in one location may not work in another. So, we have recruited team leaders to find out what their community wants, and are working with the leaders and their teams to create EXACTLY what will work in their area.
The concept for these communities started years ago, when our founder, David Steele, first opened his relationship coaching practice. While doing market research, David's community spoke – and David listened. Here's what was wildly successful for him in his local community, and filled his new practice in 90 days:
Weekly events for singles
Low cost to the public - about the same as going to the movies
Interactive seminars given by RCI coaches or guest experts from the community
Light snacks served
Time provided for mingling
Opportunity to announce workshops, classes, and 1:1 coaching
What would your community look like? What would YOU like to offer?
Here's an example: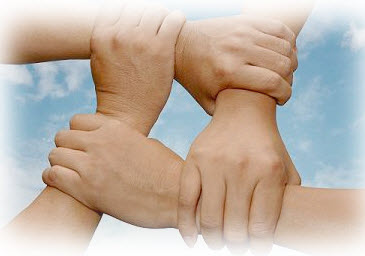 Club Relate:
A Fun, Safe, Educational Community
for Conscious Relationships

Club Relate Manifesto
---
Want to Learn More?
Here's David's invitation to join RCI and our Conscious Relationship Community Project: